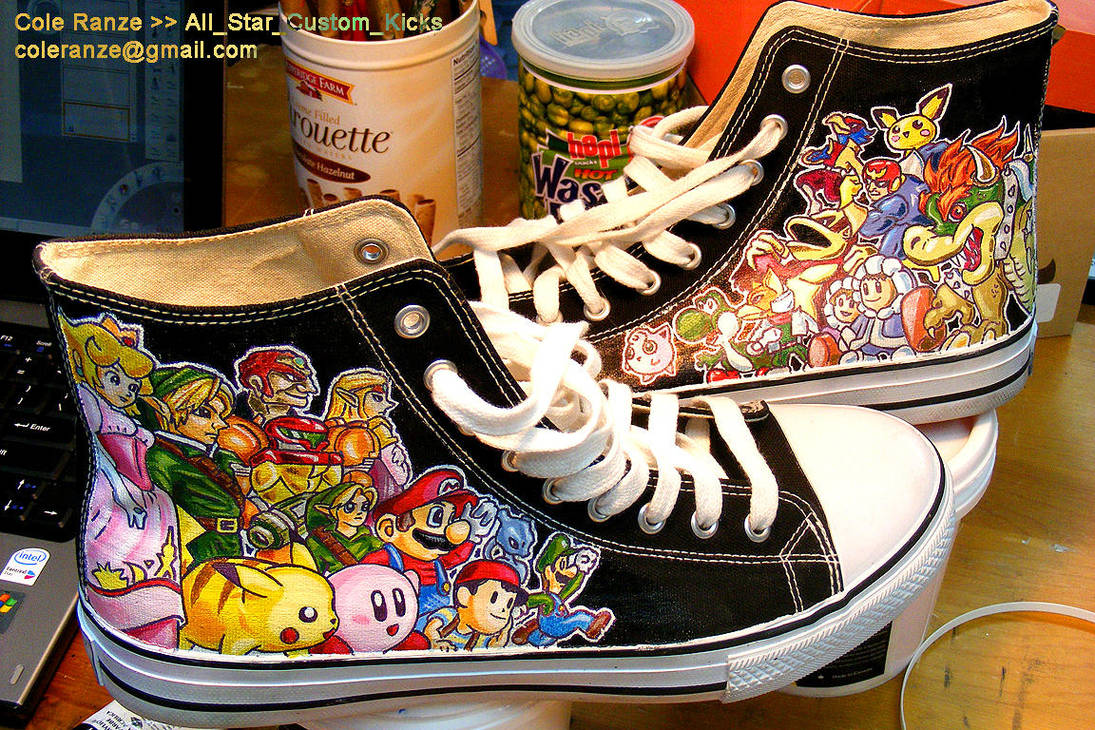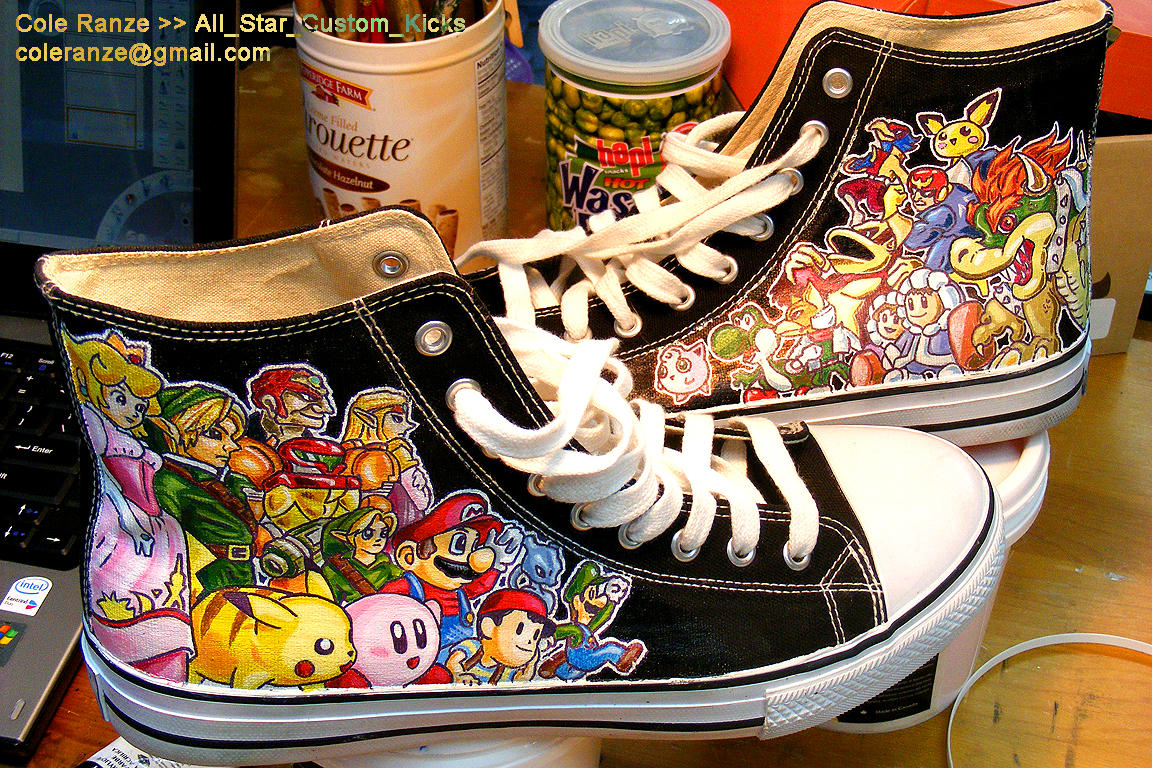 Watch
(UPDATE!) You can now buy a pair of these on eBay... click the
[link]
happy bidding!!!
Nintendo All-Stars Kicks
A pair of shoes I painted as a birthday present for a friend.
The characters (for those of you who have been living under a rock for the past 20 years) are from a variety of Nintendo video games (or just one particular game

).
I used screen printing ink.
To see the process of making and to get information on how to acquire a pair of these check
[link]
or check out my new Custom Show Blog
[link]
All-Star Custom Kicks!