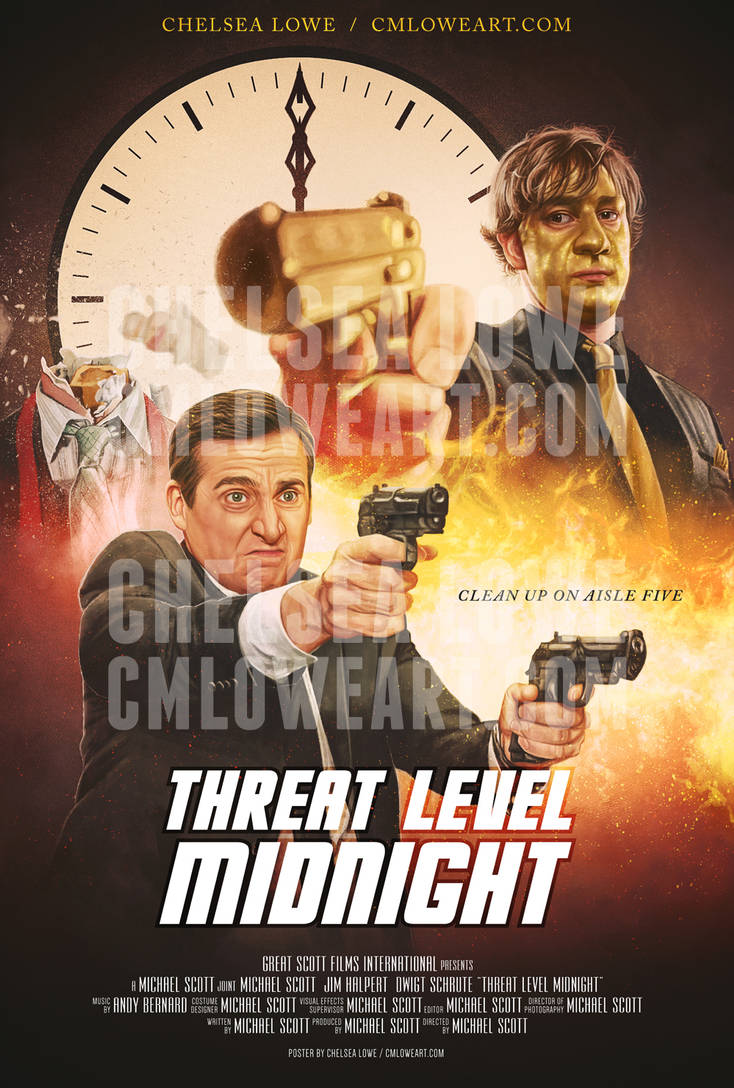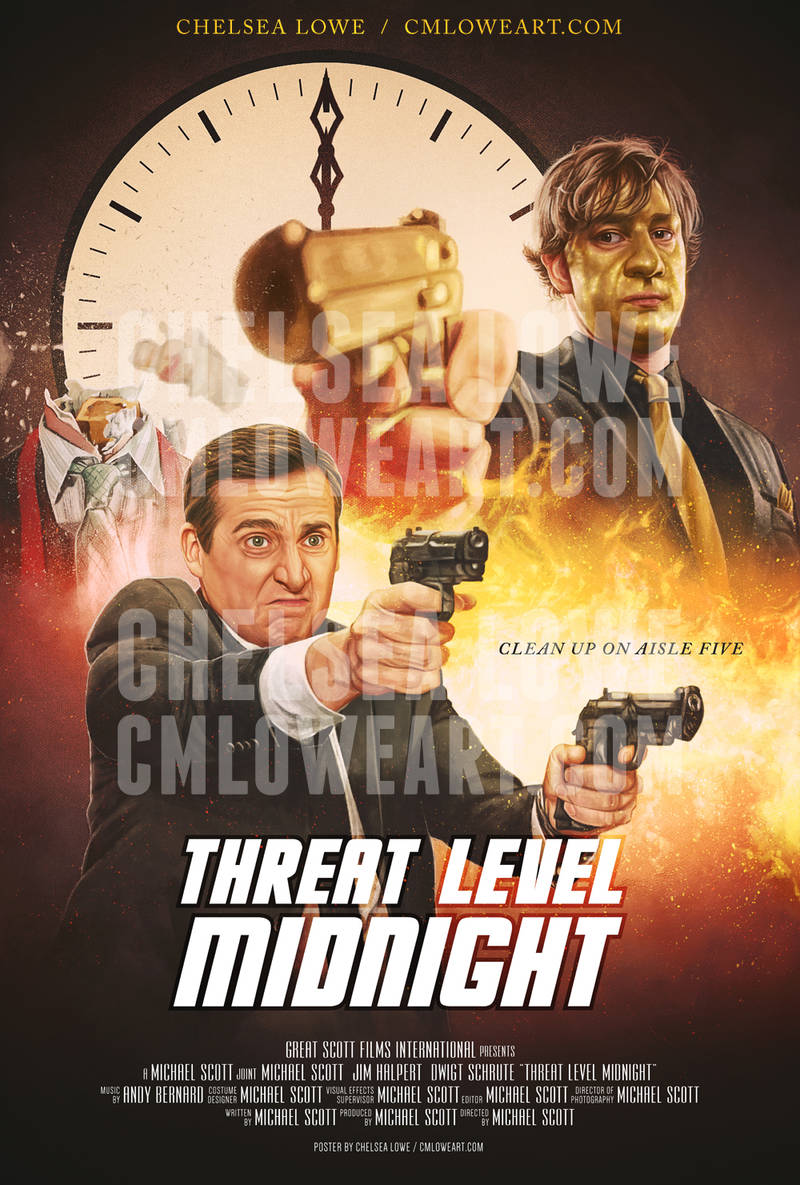 Watch
by Chelsea Lowe (cmloweart) @ cmloweart.com
Follow me on: TUMBLR | FACEBOOK | TWITTER | INSTAGRAM
Shop at: Storenvy | Society6
Commission info here.
--


Time to officially reveal my tribute to the greatest movie ever made:
Threat Level Midnight
! I wanted to create some art celebrating The Office and this was a good place to start, haha.


I'll have prints available for sale towards the end of the month, so keep an eye on my
Storenvy
store if you're interested!
This was painted in Photoshop on a Wacom Cintiq. Typography was added in Illustrator.

One of my fave episodes and now I find this! This is insane! I've just create an account to tell you how amazing it is! Incredible job, pal!

btw, the exploded Toby was a awesome detail.
Reply

Thanks so much! It's one of my favorite episodes as well.

I totally had to include Toby's exploding head. It was integral to the story, haha.
Reply

Perfect. One of my favorite shows of all-time, and one of my favorite episodes.
Reply

The features are absolutely perfect. Is the guy in the upper right supposed to have a gold face?
Reply