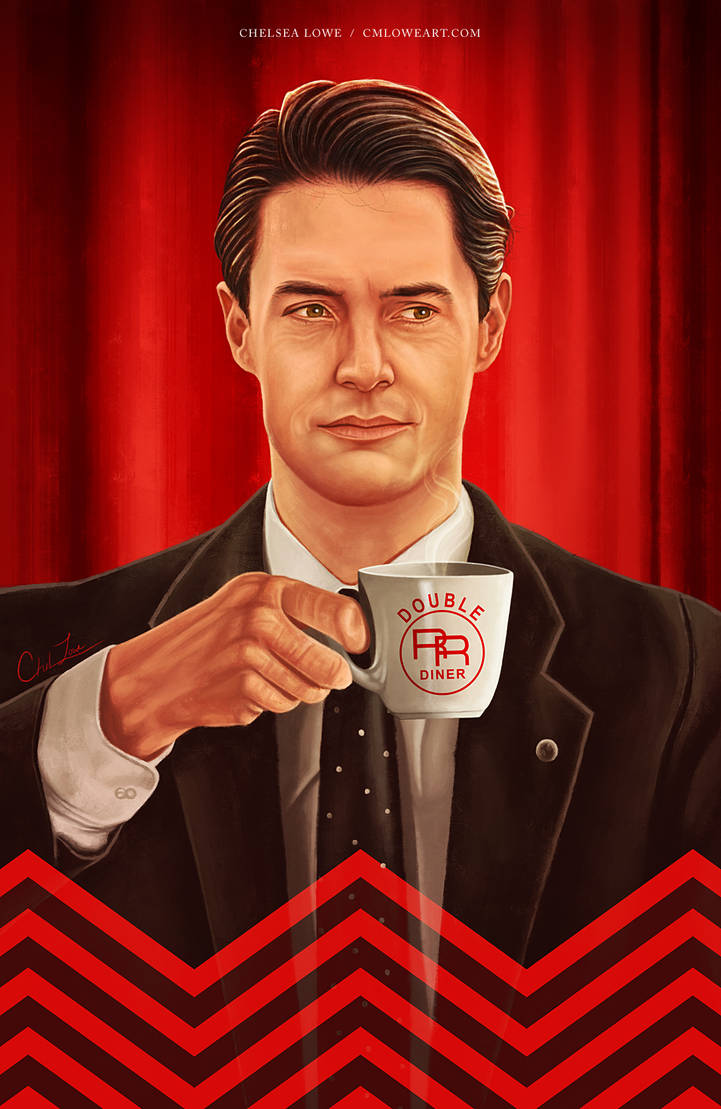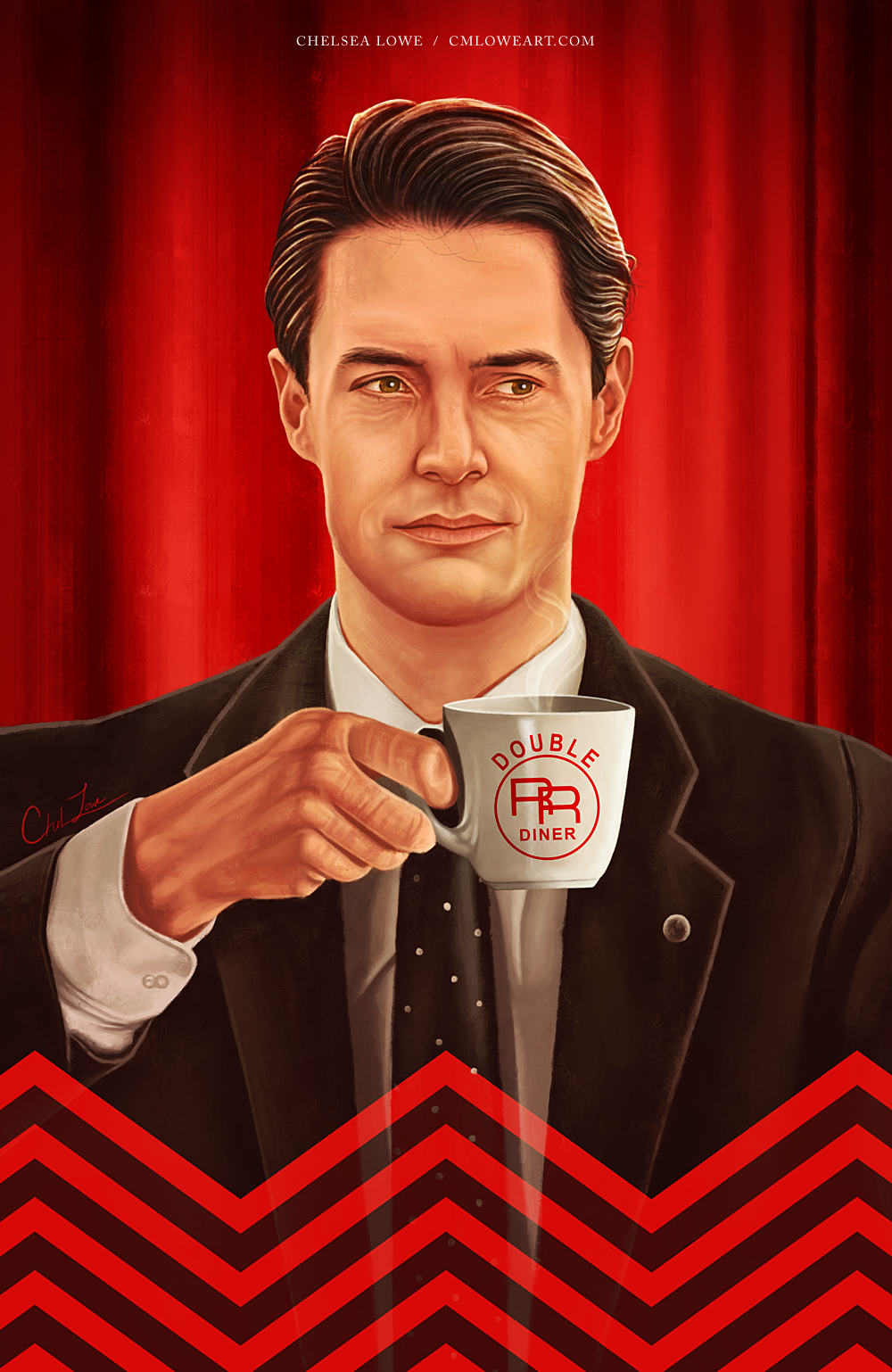 Watch
by Chelsea Lowe (cmloweart) @ cmloweart.com
Follow me on: TUMBLR | FACEBOOK | TWITTER | INSTAGRAM
Shop at: Storenvy | Society6
Commission info here.
--

"This is, excuse me, a damn fine cup of coffee."
- Dale Cooper, Twin Peaks
That gum we like finally comes back in style this month! Yes, I am mega-excited about Twin Peaks coming back.






Here's my first digital painting of Dale Cooper. I'll probably do another one of him, I'm sure. I'm also hoping to do a series of Twin Peaks character portraits like this.