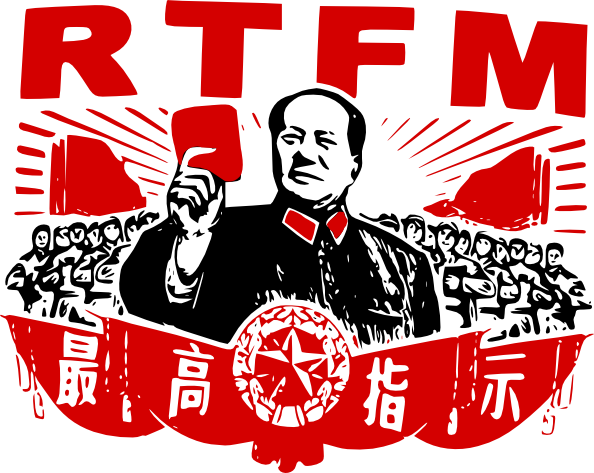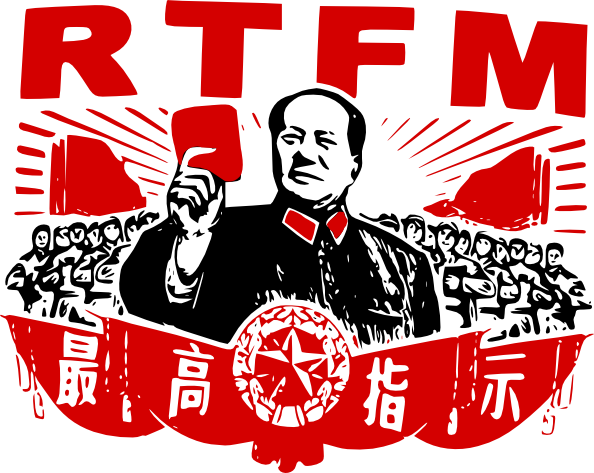 This is a vectorize image o a popular geek t-shirt Mao RTFM ( read the fucking manual)

Wow, one of the more perfect uses of a Communist propaganda poster. Saw this via an Ars Technica posting. Great stuff!
Reply


funny...
even tho its a bit hard to understand
Reply

Yo, I've got this T-Shirt... Every one who saw it said: "You dammed communist!" It's sad, they can't get the point...
Reply

They point is the china comunist have a manual, and then need to read this, in the IT world do you need to read the manual... is a joke, a great and very intelogent joke... and im not a fucking comunist
Reply
And thats why internet is comunism...
Reply