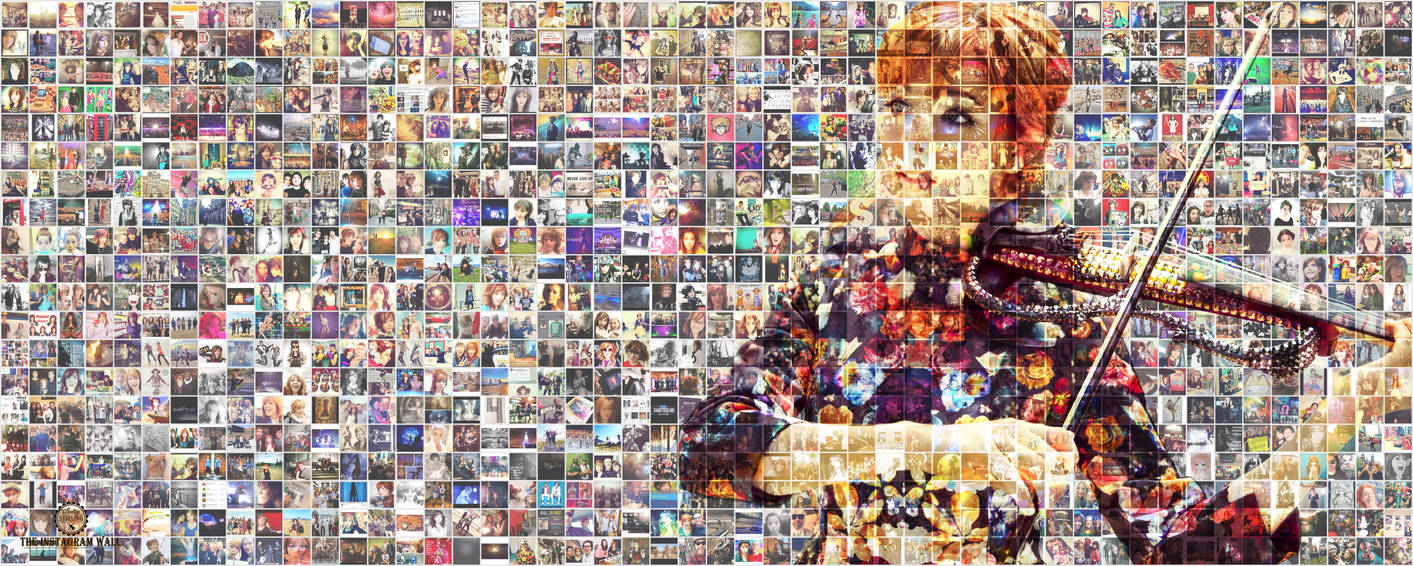 Watch
The Instagram Wall is made of the first 1000 instagram posts by Lindsey Stirling.
They are combined with the help of a little Java program I wrote. Photoshop helped me to merge them with the big picture of Lindsey playing violine.
The original exported png is 456MB big and its resolution is 28346x11355px @ 240ppi. So you can print it @ 300x120cm with no loss of quality.
You can download it from my GoogleDrive:
drive.google.com/open?id=0Bx_b…
.
Also available: JPG version with same resolution but compressed to 62MB:
drive.google.com/open?id=0Bx_b…

do you do this as a business? Looking for help creating collages of this nature.
Reply

No, I just did it for fun and experimenting with different mechanics and tools. But maybe I can help you anyways. What exactly do you want?
Reply

Reply

Holy crap, this is amazing!

Reply

How long did it take you to make?

Reply

To be honest, the longest part was to wait for Photoshop handle with the 2GB working image (was the first time I had to use the psb file format) to reduce its size and add the effects

. Find some settings the limited websites in the world can handle with such a big file took also some time

Collecting and merging the 1000 pictures was not the biggest part, because of having fun experimenting with scripting with Java my CPU did this job well

. Hardest part of the image itself was cutting out "big" Lindsey, because at this resolution you see any mistake unfortunately. So all in all from the idea to the final result it took about 5 days with spending 1 - 3 hours a day. Was totally worth it - had so much fun creating it

Reply