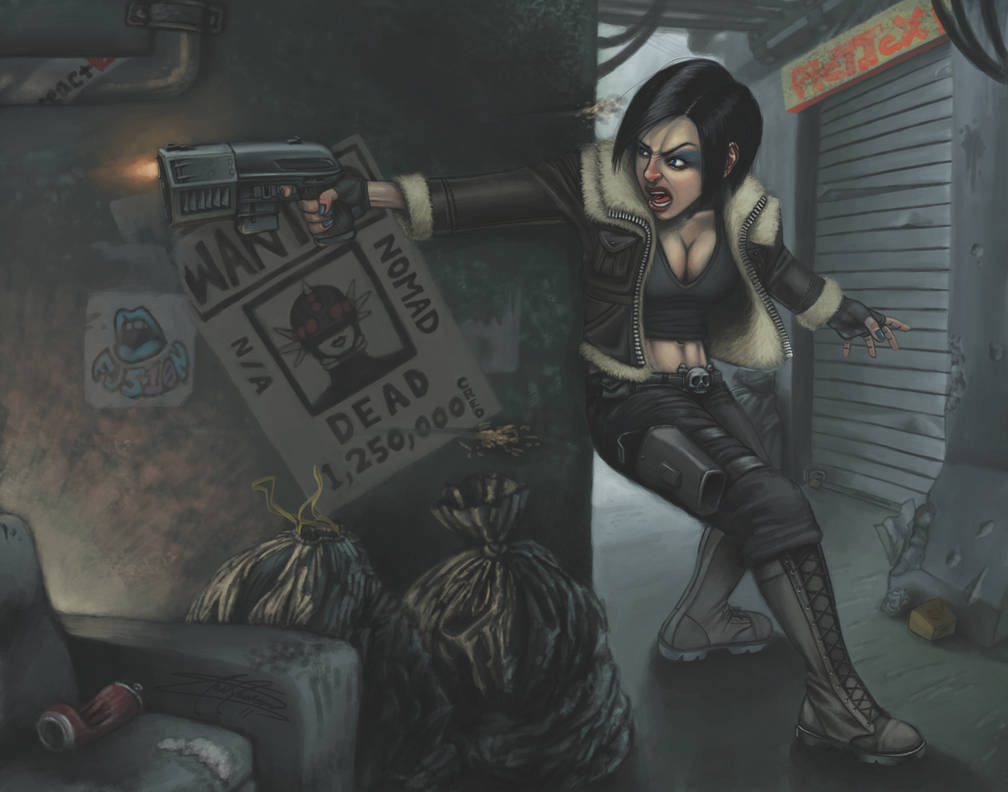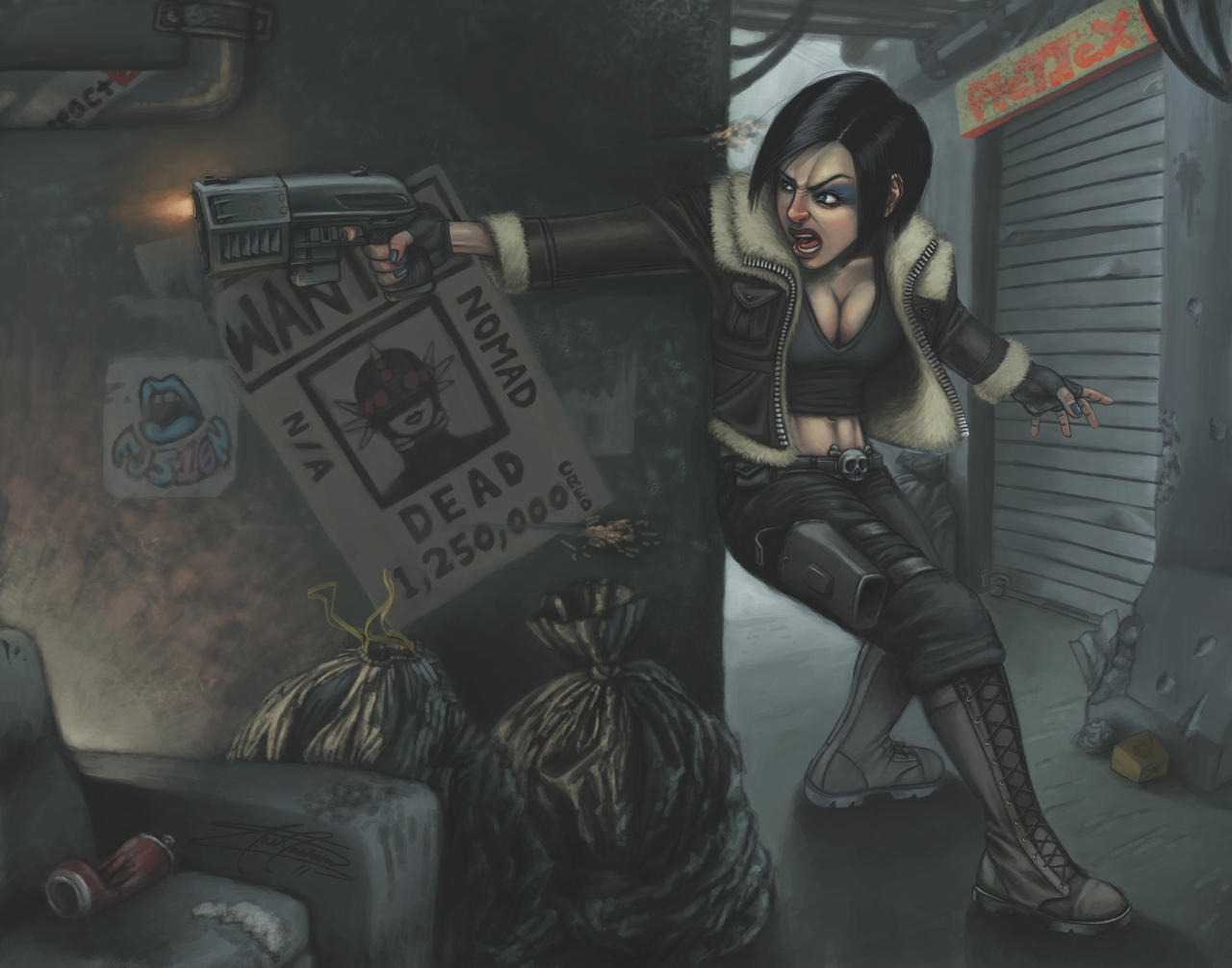 Watch
Just finished this painting this past weekend. Painting for a friend in Insiilco. This is her character Betz, a smuggler. The biggest name in Insilico's black market.
This image took way longer than I had intended. I feel my skills have grown a bit though. As long as I've learned something in each piece I'm happy. I still need work in many areas such as color theory, and lighting, specifically bounce lighting. Also, the gun doesn't fit the holster HAHA! Oh well. More knowledge for next time I suppose. I hope you all enjoy!
Visit Insilico here:
[link]
Please don't use without my permission. Thanks!
-C. Matthew Jackson

Reply

You criticized yourself perfectly. Other than those details, this is great stuff.
Reply

Hey thanks Friend! Quite proud of this one. Trying really hard to fix my faults and keeping my eyes out for more areas of improvement. Everything's a learning process I always say. Your support is greatly appreciated!

Reply

Is she fighting litter bugs? Love the trash bags.
Reply

Thanks Max! I was dreading drawing those things through the whole painting until I actually got to it, and it was actually kinda fun. Reflective stuff is always a freakin' nightmare for me. Pretty happy with the results though.
Reply