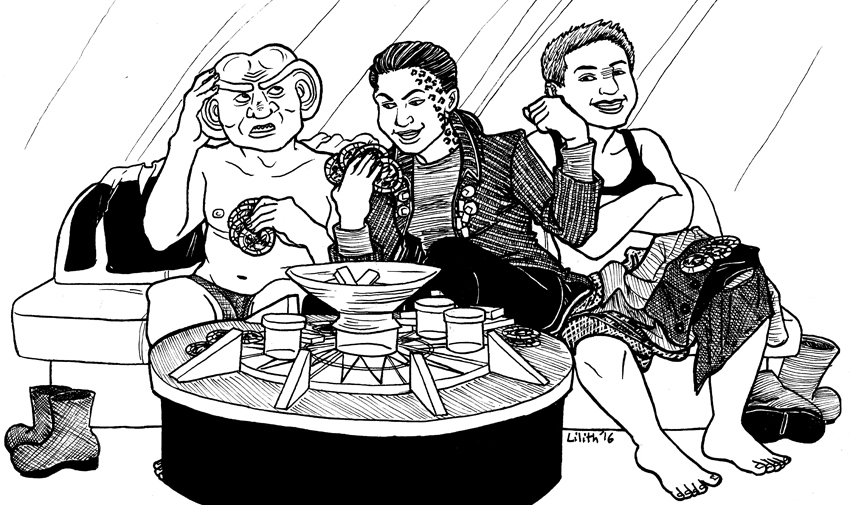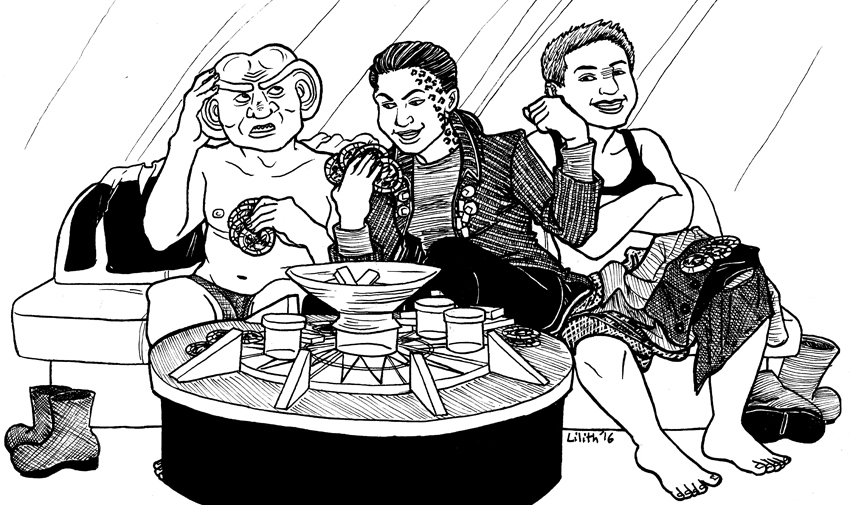 Watch
I received several requests for Dax and Quark gambling, including one specifically requesting a game of strip Tongo (with Dax wearing Quark's jacket), and a couple for Kira looking on. So.

More DS9 prompt art in the near future!
This piece is also on Tumblr!
Please don't repost, but feel free to reblog if you'd like.