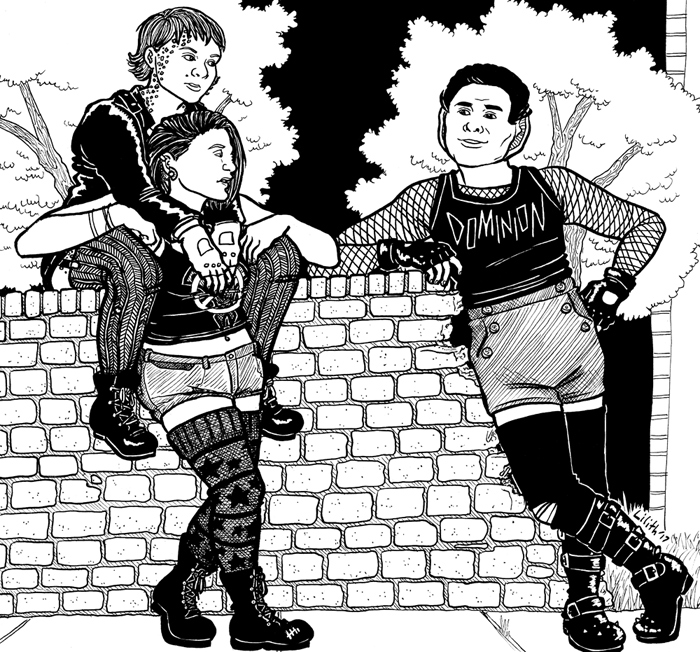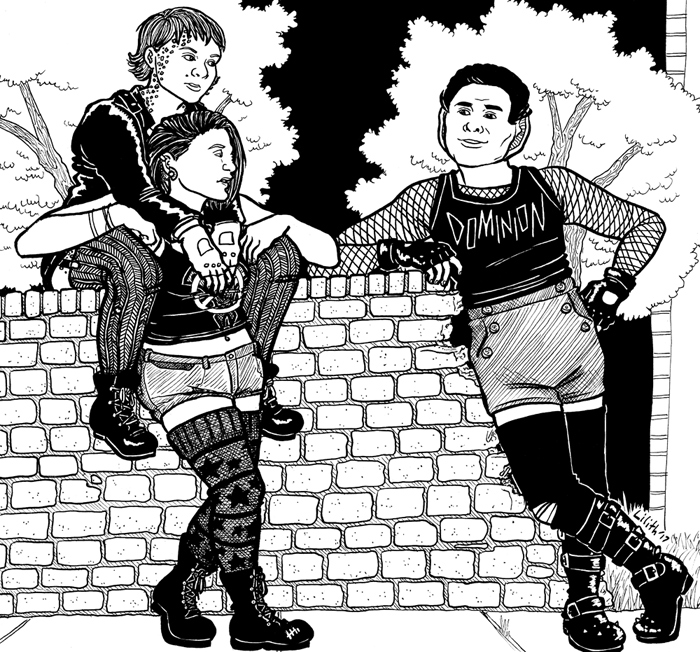 Watch
I was doing an 'outfit'-based art prompt meme on tumblr, and I received requests to drawn Ezri Dax, Kira Nerys and Weyoun in ... very similar outfits. I decided to put them all together, and a sort of contemporary queer punk AU emerged.
This piece is also on Tumblr!
Please don't repost, but feel free to reblog if you'd like.