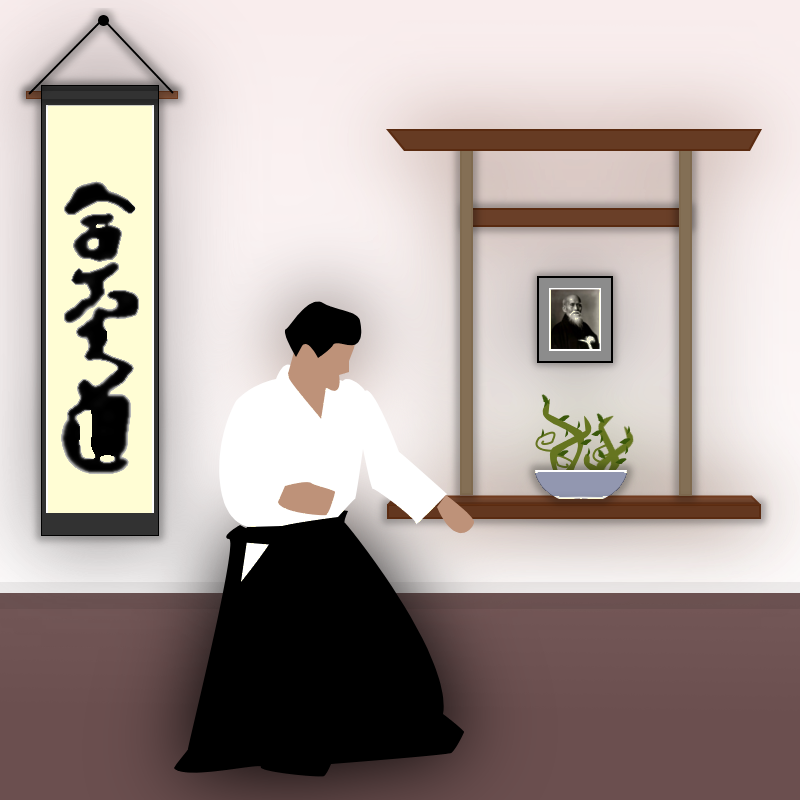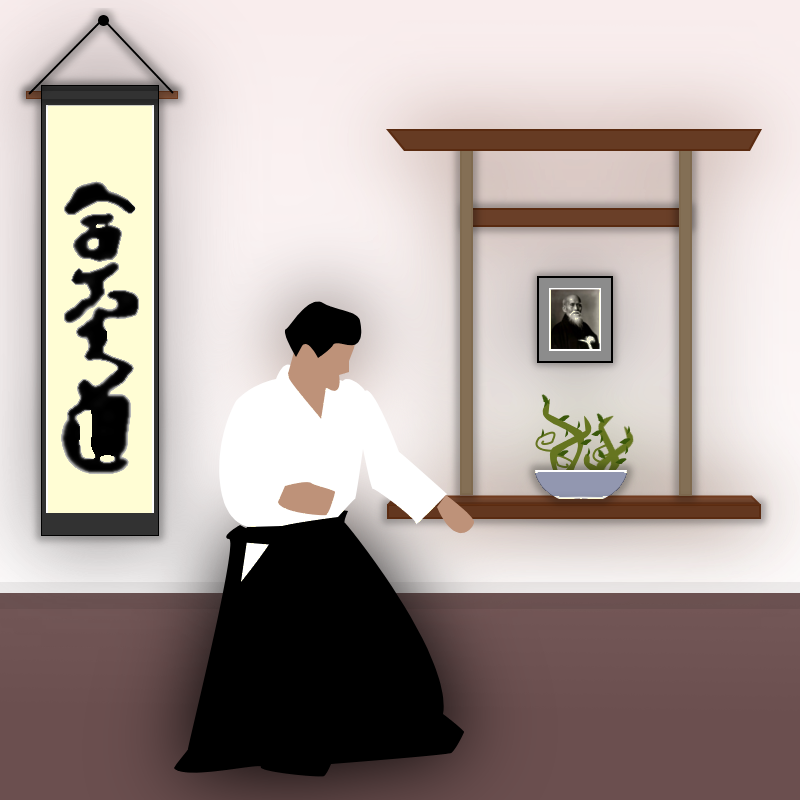 An Aikido dojo with features of the dojo I go to.
The photo in the background is of Aikido's founder, O'sensei Morihei Ueshiba

Edit: Added more color.

really captures the feeling of the dojo, and the clean lines almost represent the strict rules and respect in the art of akido.

Reply

Cool pose. I like the painting on the wall too.
Reply

Really cool

Reply

sweet!!!!!! I especially love the sensai's picture in the background. (sorry can't remeber who he is, it's been awhile since I was in Aikido.) this is really neat, what belt are you?
Reply

Morihei Ueshiba! So far im still an Aikido Noob, i've only been in it for about three weeks thus far, but i'm liking it very much.
Reply

This is really cool! I love the way there's not clear definition, it just leaves that much to imagination

Keep up the great work!

Reply

I love it xD!!!!! It's really good!
Reply