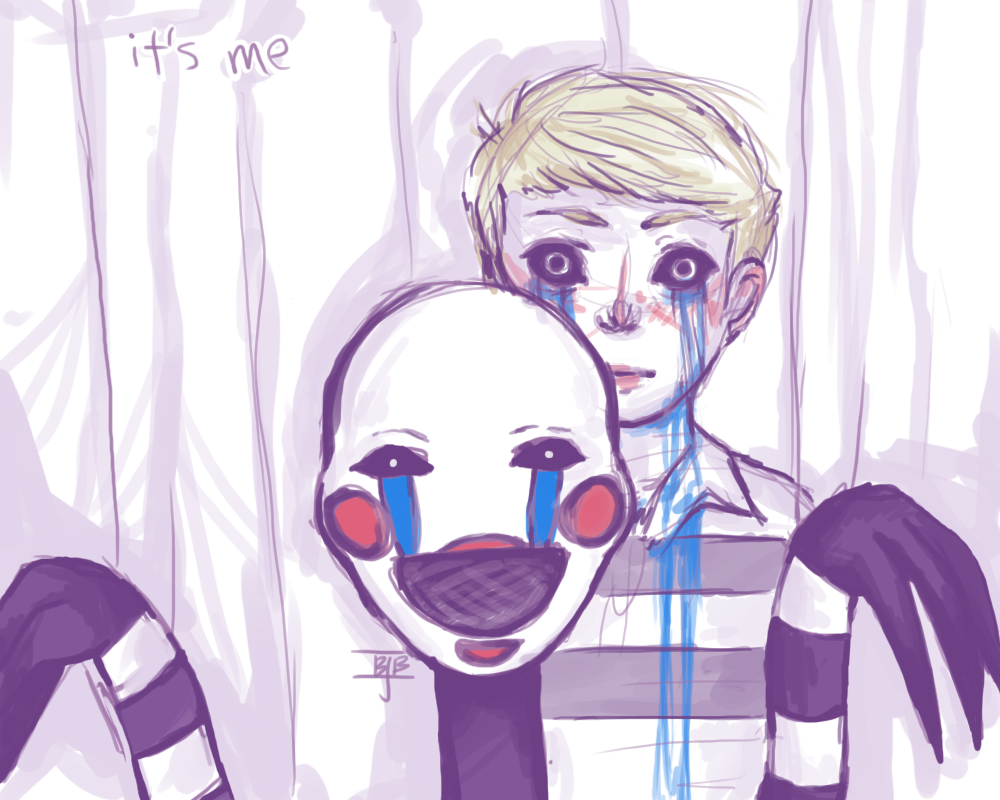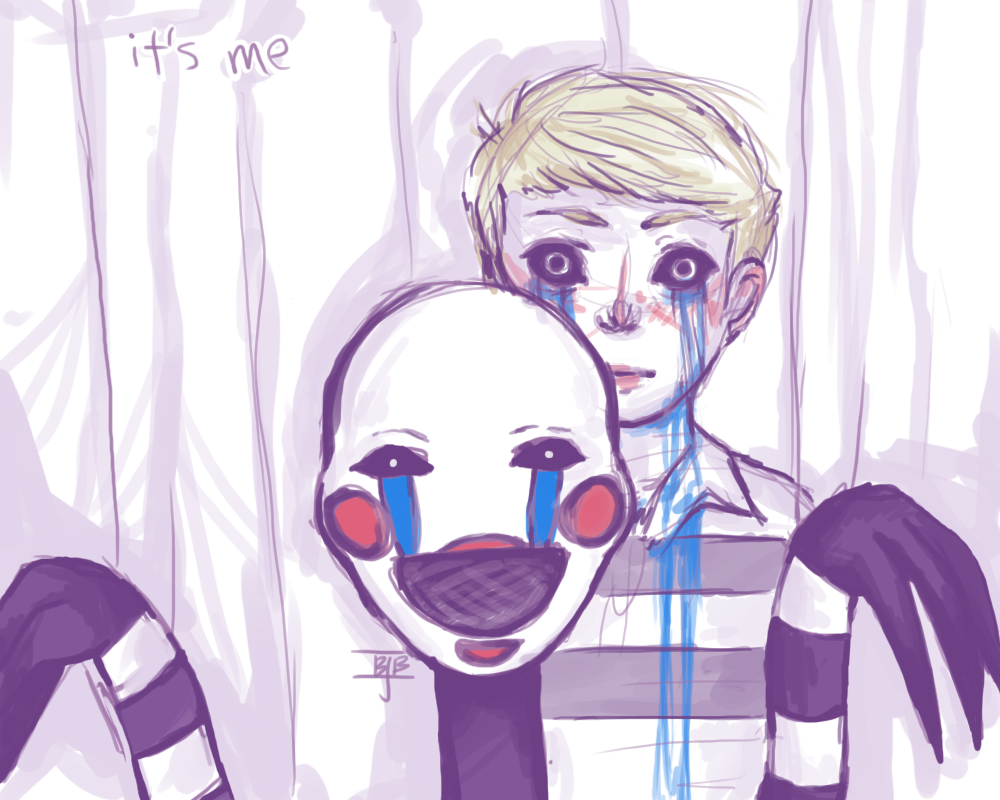 Watch
i'm coming out.
yes, that's right
I absolutely and 100% ADORE the Five Nights at Freddy's series. The shipping is really ridiculous and it's way overhyped, but...

Well, I'm sure everyone's heard all the excuses by now.

While everyone else is giving you fan art of animatronics making out, here's The Puppet, one of my favorite characters as a whole and also the most fun to draw. I could honestly write a huge professional essay about this guy and his relevance to Five Nights at Freddy's, but instead I'll just say that the child I drew is from the "Give Cake" minigame in FNAF 2, which I believe to be the very first murder related to the series and also The Puppet himself.

This started as a doodle and went out of hand very quickly, but I'm very happy to have something to upload to dA. Come this Friday, I'll hopefully be able to send in a bunch more works as well.

Please enjoy! Fan art is very rare from me!

Art by meeee~
The Puppet is from Five Nights at Freddy's 2, owned by the genius Scott Cawthon

The lore for this game is so freaking cool, i love it so much
Reply

yesssssssss. i really want to try to draw them all, the animatronics are a very different style from what i usually do

except, well, the puppet. xD if you saw a fullbody picture of him and slapped a cuter face on him, you'd be like "yep that's something jade would draw"
Reply

I spent so much of yesterday just reading the fnaf wiki, haha. Now I'm considering drawing the animatronics too if I have time >w>
Reply

Fantastic work on this one, you really did this brilliantly.
Reply

When The Puppet becomes The Master

...lol I haven't played that game but I keep hearing about it. Then again I'm not for horror/thriller games that much.
Reply

haha i'm sure, it's way hyped

there's nothing wrong with not having a taste for horror/thriller, but i draw a lot of stuff like that, so... xP
Reply

Is so creepy I love it! XD
Reply

Reply