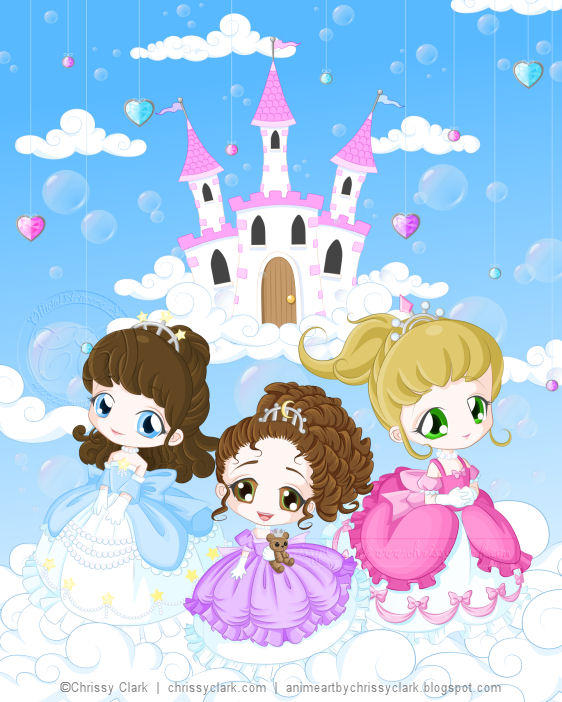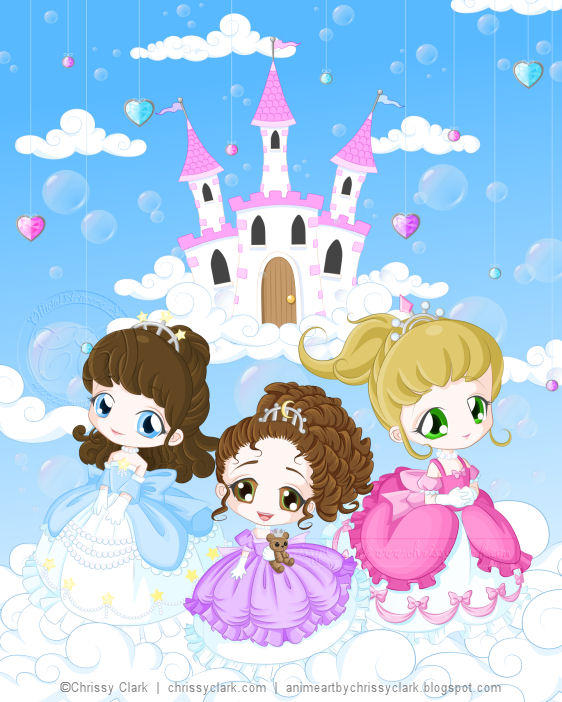 Watch
This is one I did a while ago for my daughter and 2 stepdaughters. They wanted me to draw them a pic so I asked them, "What do you girls want to wear and what do you want in the pic?"

..... Can of worms now open ....

"Hearts!"
"Bubbles!"
"Clouds!"
"Sparkly Jewels!"
"A castle!!!"
"Big ball gowns!"
"Yeah, they have to be really puffy!"
"I want crowns!"
"Yes and bows and ruffles!"
"My purple teddy!"
"Pretty gloves like a princess!"

.... *FAINTS* And THIS is what all that looks like! LOL!