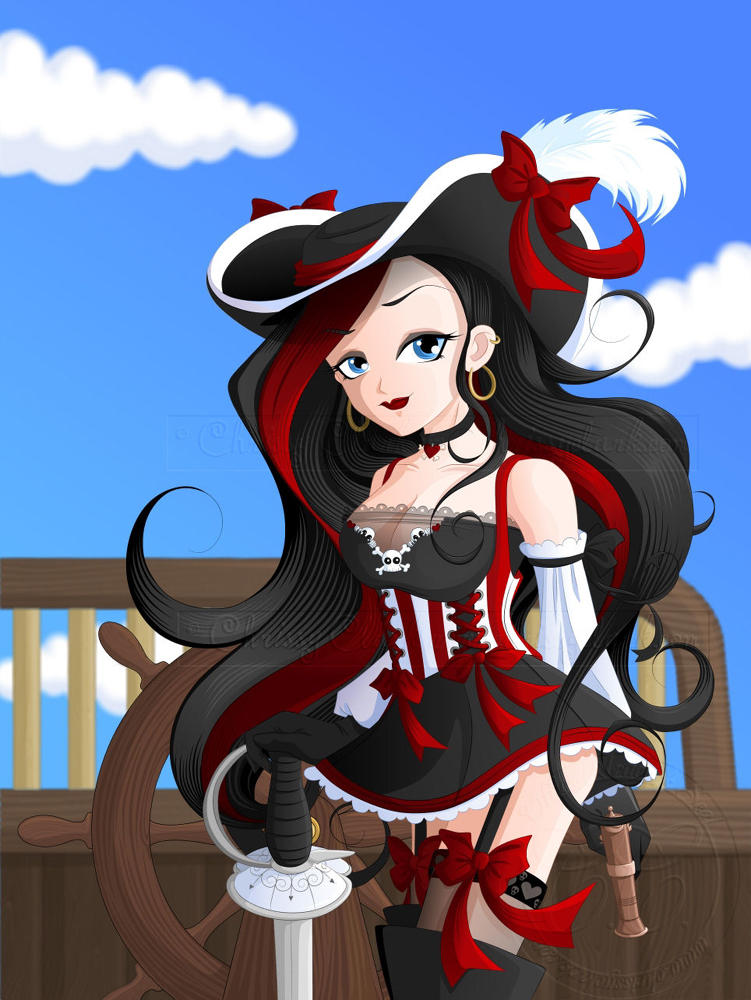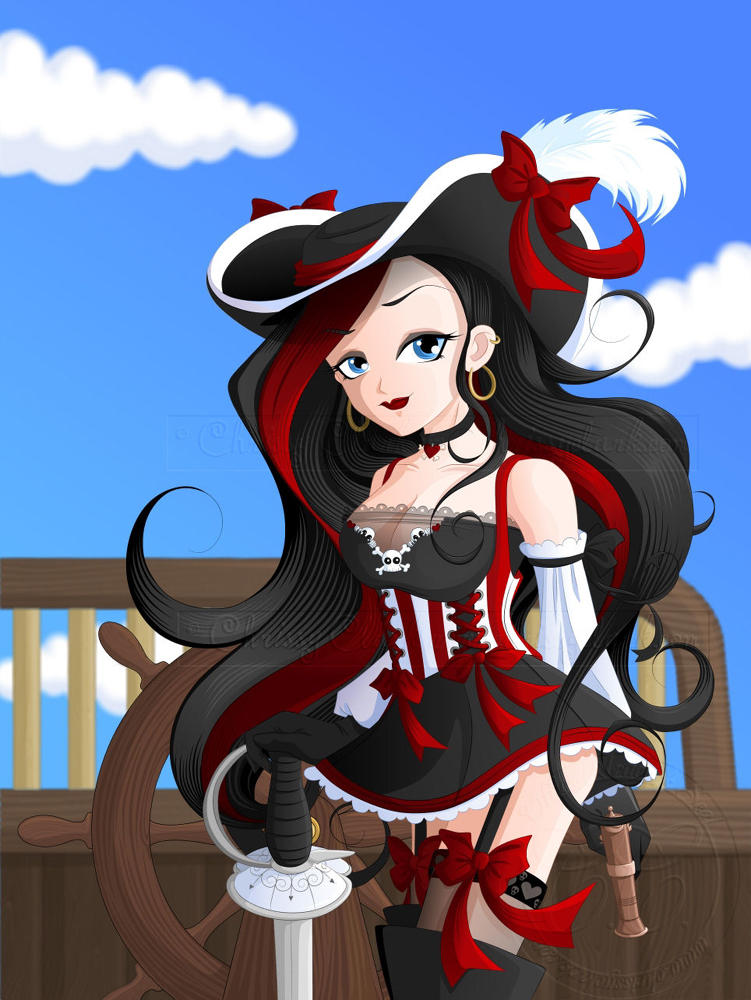 Watch
*Please Full View*
ARRRRR!!!! This is a commission for The Pyrate's Way magazine! An interesting publication that goes out quarterly and features articles on different pirates and their histories, pirate conventions, just about everything piratey and then includes a pull out poster or two of the 'Wench of the Quarter.'


The owner and I met on
The Fairy Society Network
and he asked me to do the first Wench of the Quarter that was drawn, so of course I said sure! LOL! She will be featured in the Summer Edition of the magazine and I'll post before it comes out.
So HERE'S MY CONTRIBUTION TO ANIME PINUP!

Hope you all like her!
The Pyrate's Way Magazine:
[link]
Done in Microsoft Expression Design
100% Vector Baby!