My friend

, who does the artwork for
Work-Study
, recently published his first ever collection (which I extensively helped him edit and submit). You can find the first volume - with the first 63 full-cover pages, plus extra artwork, all sized at 8.5x11 - now over at Amazon, for the price of $19.95. Rather than trying to explain the madness of
Patchwork Family
myself, I'll instead let the book's description speak for me:
"Just a look into the normal everyday lives of an abnormal group of people! Including a lesson on anatomy at show and tell! Vicious seafood assault at the grocery store! Customer service you'll have to see to believe! Wild beasts on a rampage! Epic battles of planet smashing proportions! ...More or less."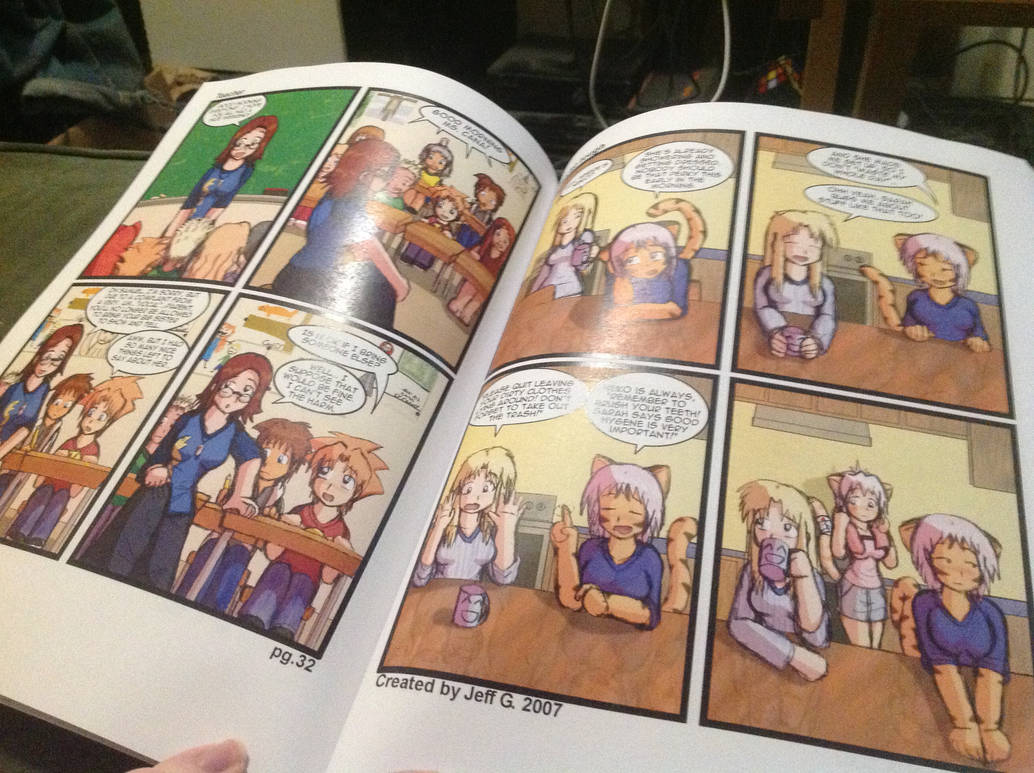 Those who enjoy Jeff G.'s work on Work-Study are heavily recommended to both check out his work, which he recently started updating again, and possibly buy a book too (you might even see a few Work-Study cameos, and vice versa)!
Patchwork Family: Volume 1, US $19.95:
www.amazon.com/Patchwork-Famil…
The Vagrant's Tale (Revised Edition), US $14.95:
www.amazon.com/Vagrants-Tale-C…