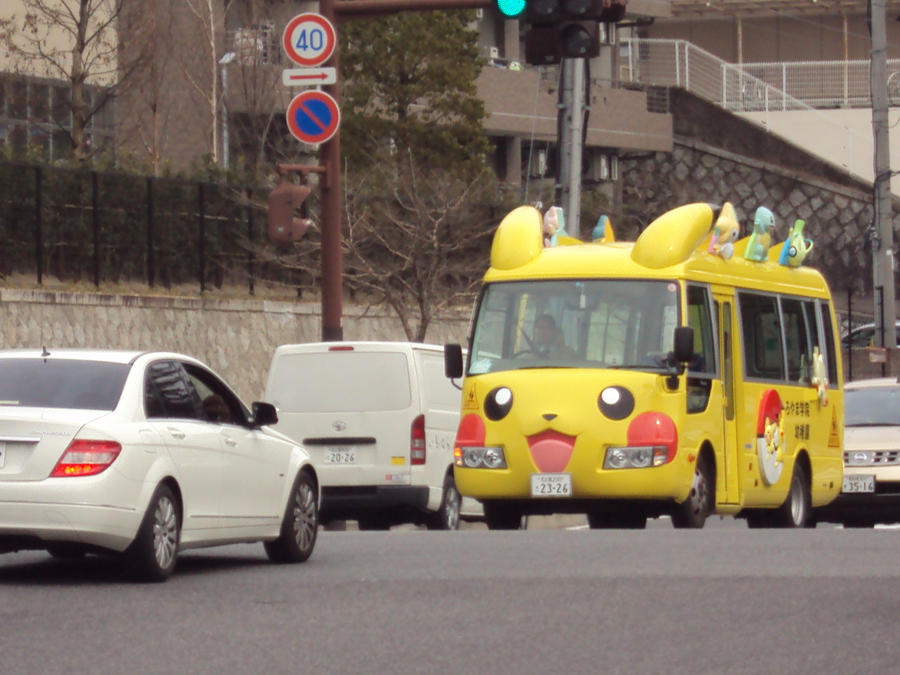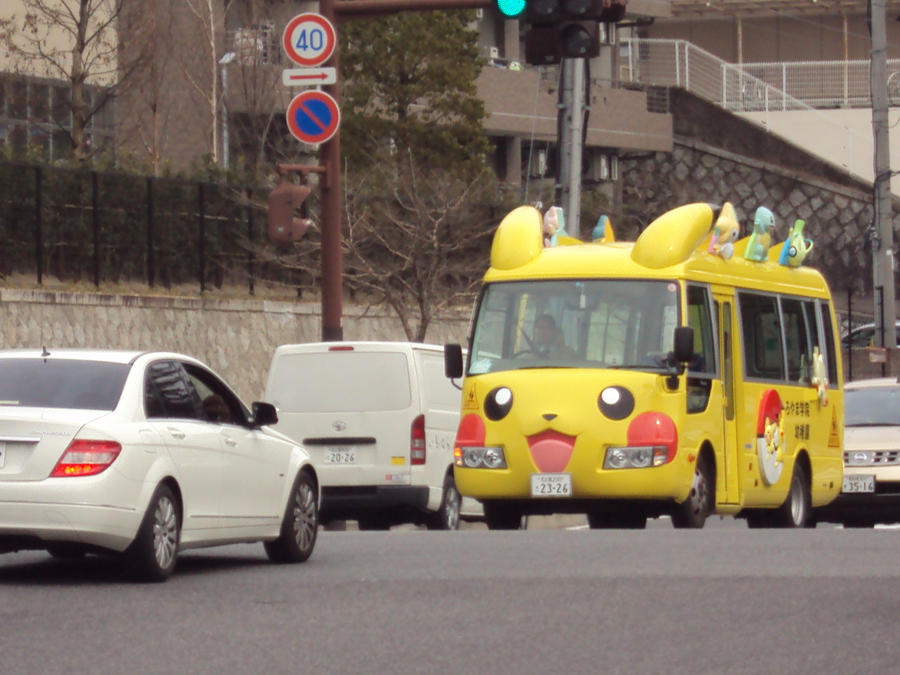 Watch
another update: Hey guy! Please check out the rest of my gallery. I'd really appreciate it ♥♥♥
*** IMPORTANT: MUST CREDIT WITH A LINK IF USED SOMEWHERE! If you want to use my photo on your site or blog, please send me a link! I'd love to check it out!

Thank everyone for all the favorites, comments and more. I'm sorry I can't get back to everyone! I'm glad you enjoy the photo though :3
Background:
I knew there was a cat bus, and a Pikachu car...I even knew there was a Pokémon airplane. But I had yet to see a Pikachu/Pokémon bus until today! It was amazing! I totally want to rent it and roll up to a night club in it. There were only 4 little school kids riding it when it passed by.
This was right by Nagoya Daigaku in Nagoya, Japan.