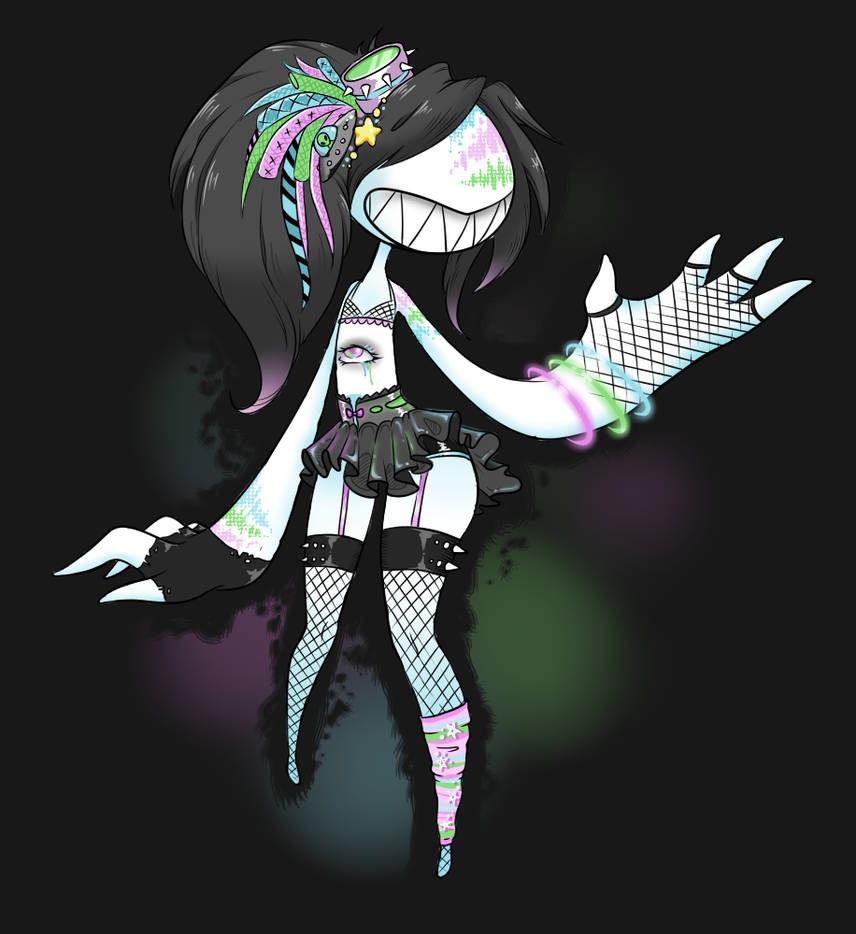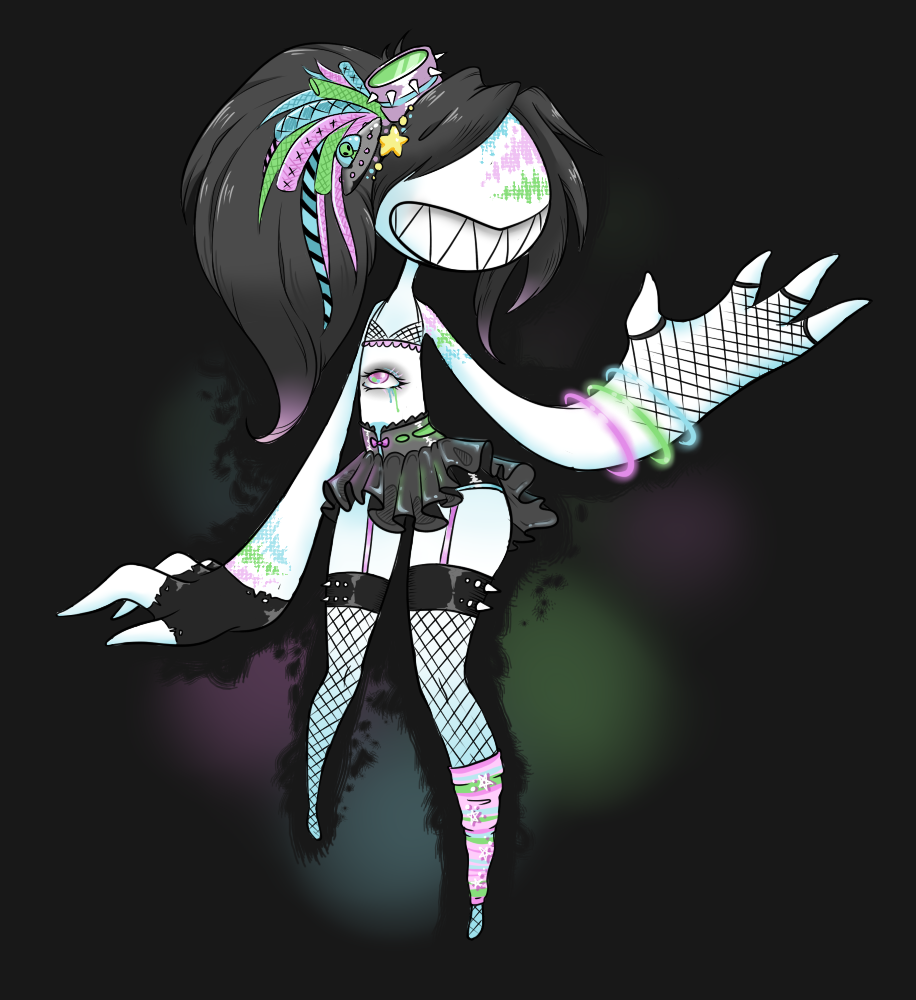 Watch
Dentii are a closed species created by me, meaning you can't make your own without permission. Thanks for understanding ♥
============
This Dentii loves things that glow, and loves to dance. She is drawn to music and hardcore beats. She will lure unsuspecting victims in with her boss dance moves and eat them up ♥
hmhm I was looking up cybergoth outfits the other day (just cause?) and got inspired by some of the better outfits that people made. Hope you enjoy ;w;
============
Owner:
Dark-Temmie
After you adopt you can:
- name your dentii
- change her clothes or get her new outfits ♥
- make bios/backstories
- design her tongue (unless you'd like me to give you a design, but it will probably be a few $)
- use her as an OC or trade her (please don't sell her without contacting me for permission)
- get the transparent version from me!!

Do you accept points!!!!1!!!
Reply

Talked via PM with you, thanks so much! I hope you love her ^_^ Please remember to tag me if you draw her so I can see!!! ♥♥♥
Reply

Of course :3 it's pretty late now but I've already had a few ideas for her ((3:44 am exactly ayyy insomnia xD)) because of her personality and the story you gave her she fitted perfectly with one of my characters so I knew I had to adopt her 😋
Reply

Cool! Also, the markings on her body are done with glow paint. If you want, they can be permanent and tattoo-like, or you can have fun splashing around the paint anywhere you'd like to make cool designs

'
Can you imagine pure white skin like that under a black light though? >w< ♥
Reply

Omg a cybergoth Dentii I'm in looove. I'm also brooooke, unfortunately, lol. She's cute as hell though, someone's gonna adore her. <3
Reply