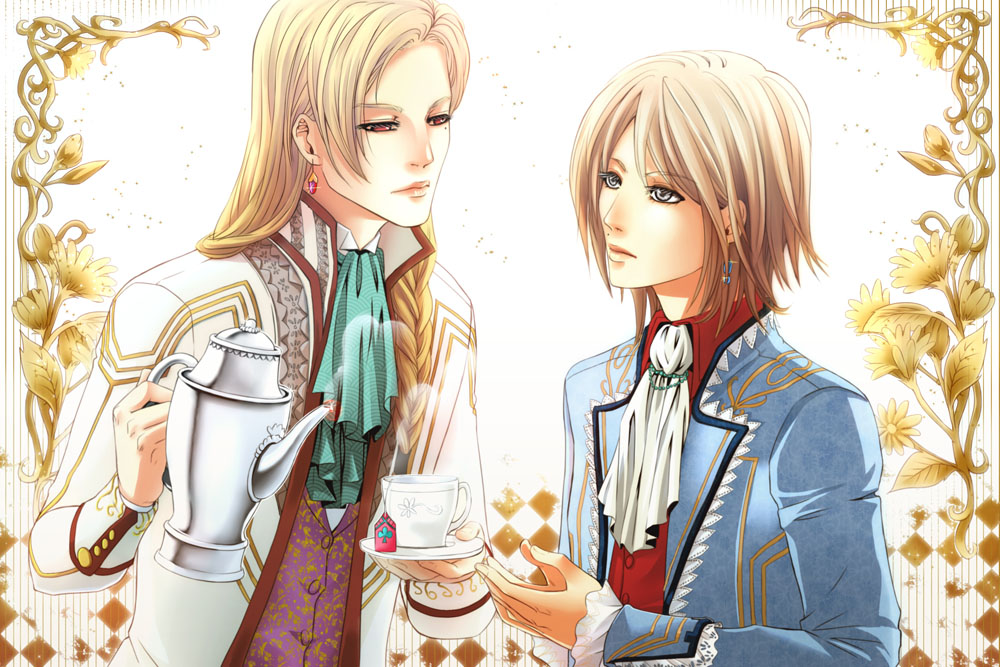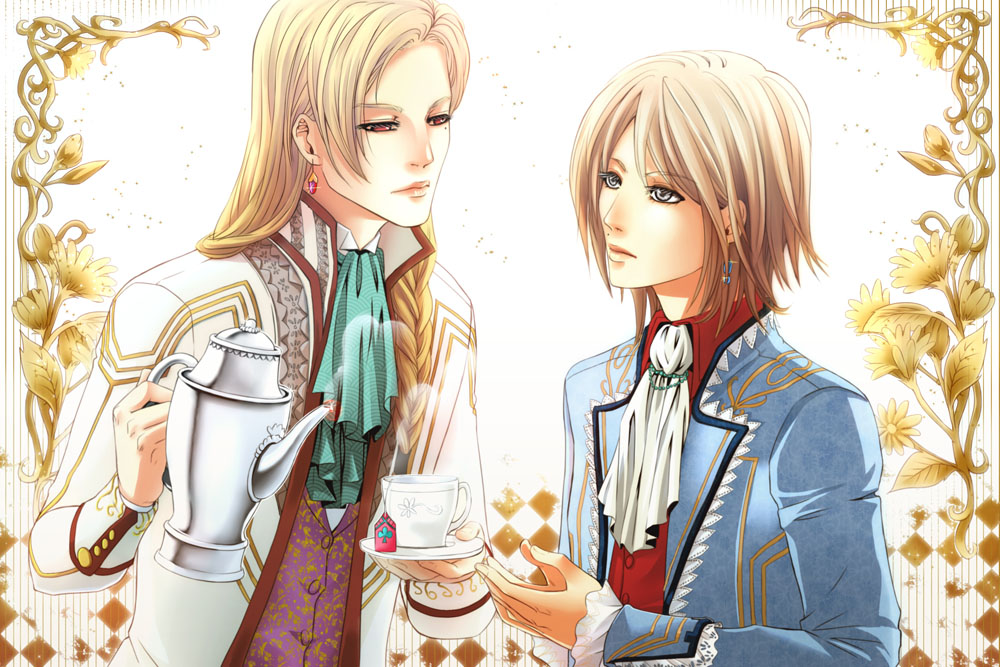 Watch
Commission
pour
Antimonesia
, pairing parmi ses nombreux personnages :3
Laverne, fils illégitime, désireux de se venger de cette maudite famille, allant jusqu'à empoisonner vicieusement son petit demi-frère Holden, mais doutant face à l'innocence de ce dernier qui n'est en rien responsable et auquel Laverne porte finalement une certaine affection.
Je vous ai déjà dit que j'aimais bien les tragédies grecques ? <'D
----------------------------
Commission
for
Antimonesia
:3
I won't be able to translate exactly my french comment xD
Hum... Laverne is an illigetimate child. Because of his condition, his life hasn't been easy and he wants to take revenge on his family, up to trying to poison his innocent step-brother Holden who can't imagine, who likes his brother. A confusing situation for Laverne...
Did I told you about my affection for greek tragedies? <'D
Laverne, Holden © Antimonesia
Art by Clover Doe

Reply

C'est incroyable, belle illustration
( ˘ ³˘)♥
Reply

hooo pourquoi tout le monde craque face a l' innocence?

Moi aussi j'aime bien les tragedie greque alors pourquoi ne pas nous en faire une, hein? xD
Reply

Parce que je suis pas grecque ni tragique xD
Reply

ouinnnnnnnn vilaine! c'est pas une bonne reponse ca!
Reply

Je mets ça sur ma liste, après une histoire d'horreur xD
Reply

hooooo une histoire d'horreur? avec suspense, turie, sang? Pour de vrai ou c'est une blague a laquelle je marche pas mais cours? xD
Reply

Tu te commercialises en sachet de thé maintenant ?! La prochaine fois que je viens je veux boire du thé Clover moi ! Mais pas empoisonné de préférence !!!
Et dis moi c'est voulu ce "je savais pas comment me coiffer alors je fais un peu de tout, mèche d'un côté et pas de l'autre, détaché à droite mais tressé à gauche" XD je te taquine... ahlala
Ouiiiiii je suis la première à poster o/
Reply

Grave ! J'infuse des mèches de cheveux xD (Pouah !! x) )
T'es trop enfermée dans des petites boîtes à vouloir tout oragniser ! Le free style c'est in ! xD
Reply

Tant que tu joues pas à la coiffeuse sur ma tête ça me va !
Trop enfermé hein... aujourd'hui j'ai écrit ma nouvelle de A à Z.
C'est pas plus mal que je sois enfermé au final ><
Reply