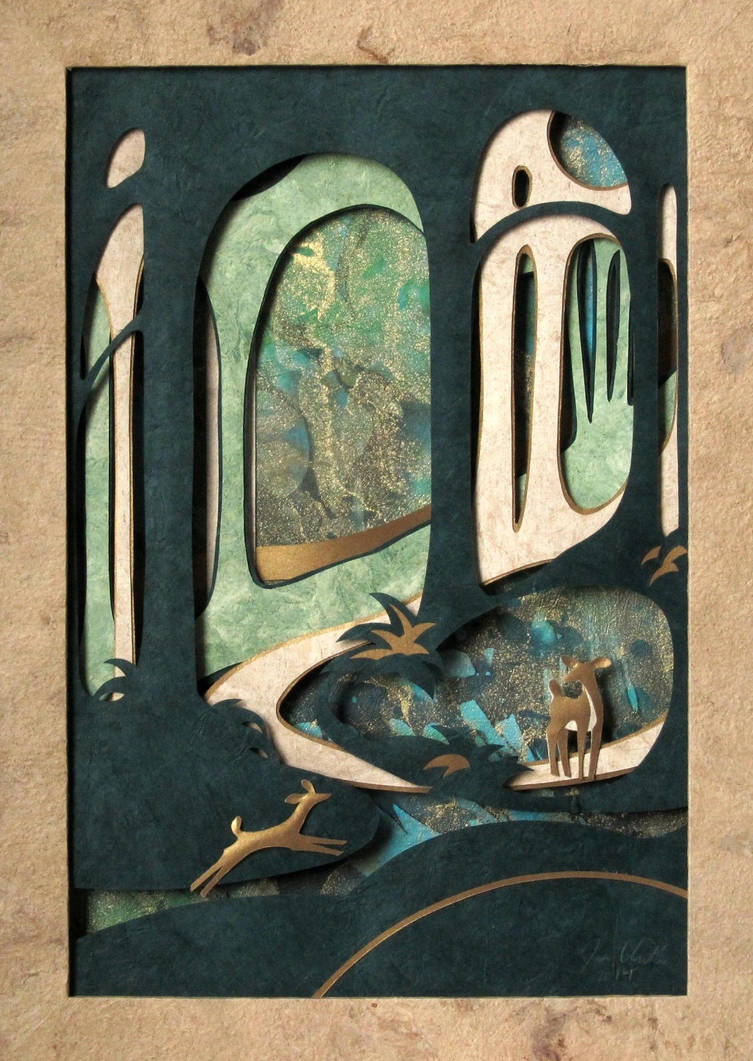 Watch
More of the Thai Momi marble background - this time, a green/blue/gold one. Deer aren't my favorite animals (they're stripping my garden hedge these days, and giving the orchard and roses a harder pruning than I'd like) but they are graceful and good-looking, and they suit a gold-toned path better than a coppery fox!

Thai marble paper, Lokta, Amate bark, Stardream metallic.
14" x 10"

This is beautiful - deer are so lovely, even if they prune hard!
Reply

Thanks - I do feel ambivalent about them. Once I tried to chase one out of the garden by throwing things. For lack of better ammunition I ended up throwing my shoes. The second one hit it right on the nose! Very satisfying. But it didn't run far, just trotted away then stopped to watch me again. I could see it wondering "What was that all about?"
Reply

It looks wonderful

love it!
Reply