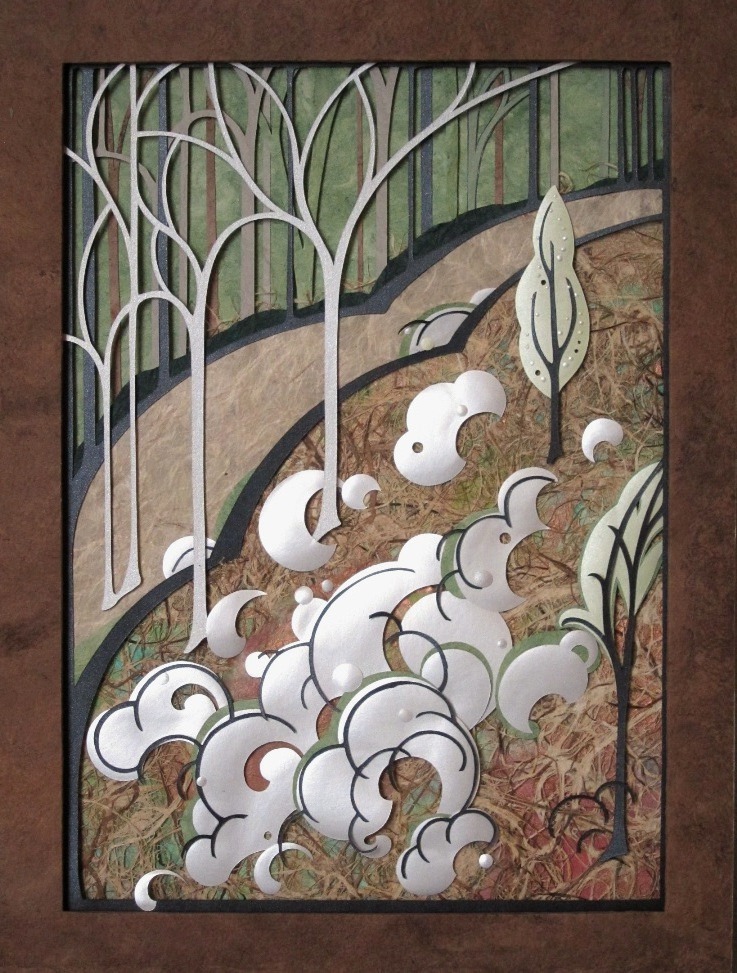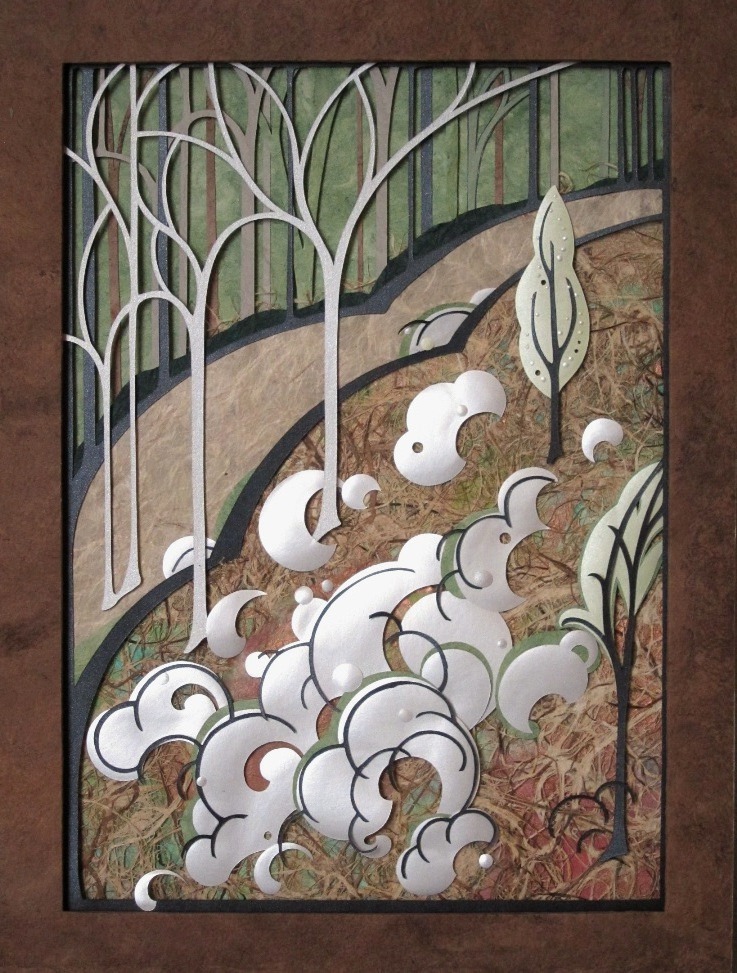 Watch
My husband thinks this looks like a waterfall. But in my mind, it's a hillside of blackberries in bloom. We were kayaking last June, and the wild roses and grapes were blooming, such full bloom that we kept smelling them even before we saw them. Such sweetness! One hillside was full of blackberry bushes in bloom, tumbling down over each other like foam. It was like a waterfall, or like billows of loose snow. This is the picture it turned into.

16" x 12"
Stardream metallic for the bloom and some of the rest. The backgrounds, from the top, are Amate bark, handmade gampi, and Amate bark lace paper over a Thai marbled paper.

Beautiful. My favourite detail are the almost architectural trees in the upper left.

Reply

Gorgeous. How do you manage to cut and adhere such teeny tiny slips of paper? (I'm thinking mostly of the delicate black swirls on top of the white, though the trees in back look pretty delicate too.)
Reply

Hi! Thanks, glad you like it.

For cutting, I use an Exacto knife. The drag of the paper steadies the blade and makes it easier to cut a smooth line than to draw one. For glueing, I use thick bookbinders' PVA glue and tweezers.

More detail than you want -
For some things, I fill a glue syringe and lay a thin line of glue where needed. For the black swirls I cut a stick from scrap matboard, dip the tip in glue, and put a few tiny dabs in strategic places on the back of the black piece, then set it in place. For tiny things, like the raised dots on the small tree, I put the dabs where the dot is to go, then lay the dot in place. It really doesn't take much to hold a little piece of paper.

I hope your holidays were good, and that you have a happy new year!
Reply