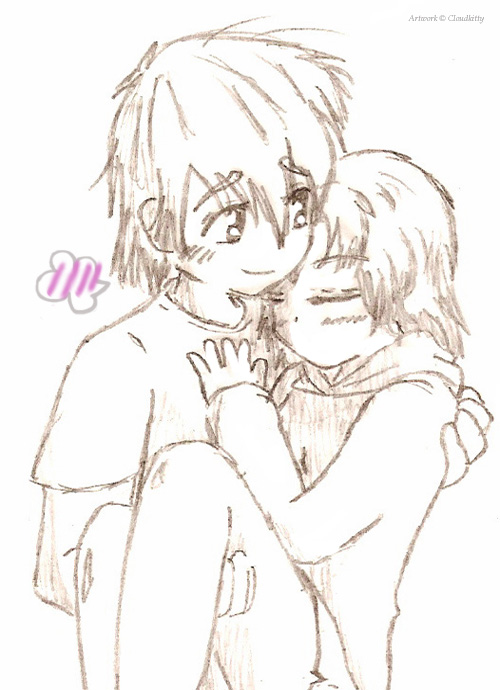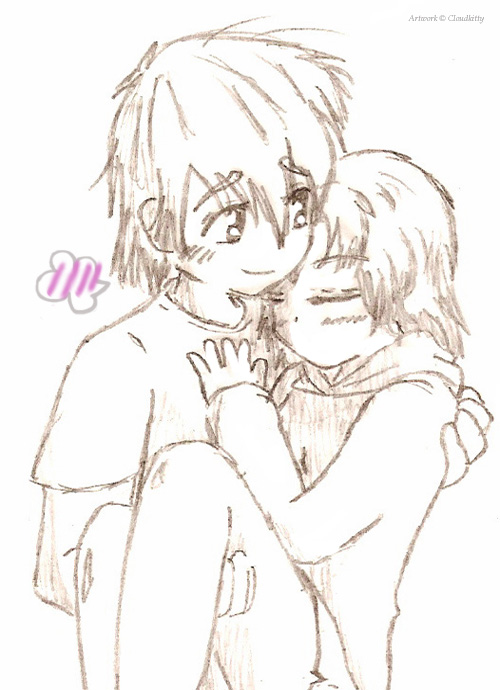 Watch
The story behind this sketch is utterly unbelievable.
I drew this sketch a long time ago, I don't know when. It was an attempt to bring forth what I imagined my perfect…mate, for lack of a better word, would look like. Scruffy hair, deep emotional eyes, lean form, just the fanciful basics that I knew I really liked. You always see in Shojo-ai anime and manga those very romantic anime scenes where the guy carries the girl somewhere. So I just doodled a little design.
After drawing this image, about a month later I ended up meeting one of my boyfriend's friends, who had just recently moved here, and he looked exactly like this picture! Nathan was his name.
I was a bit confused but thought nothing of it, until my boyfriend and I mutually broke up and I started dating Nathan.
We were together for three years and then on Jun 3, 2011 he proposed. We are now happily married
[link]
Sorry for the glimpse into my life, but I find the whole serendipity of this rather humorous and exciting. But again I apologize if it was not what you usually like to read in a
comment box.
Have a great day and comment!
This art piece is by far the most popular in my gallery. I truly am puzzled as to why? Is it the back story behind the piece, the soft pencil simplicity of it, or that fact that it's just anime? Please Comment and tell me why you like it.

Here are some other anime couples i drew for your enjoyment.

[link]

[link]