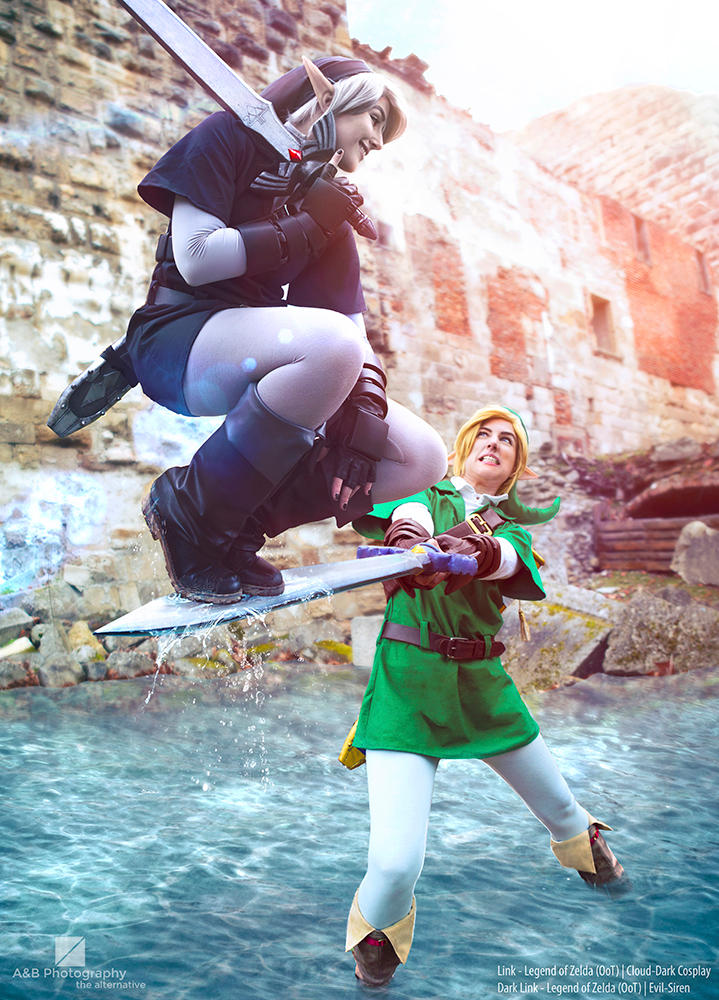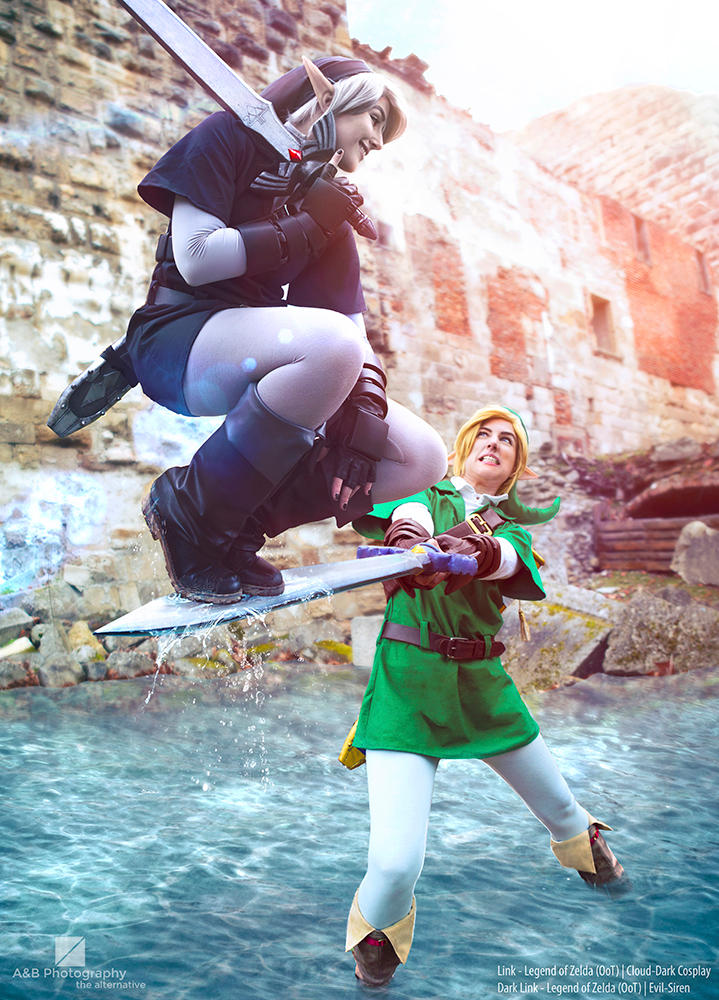 OMG!!!! THANK YOU SO MUCH FOR THE DAILY DEVIATION!!! ♥♥♥♥
__________________________________________
Description about the photo:
We took two outdoor shots for this photo. One with me (Link) and the ruins in the background and the other one with my twinsis (Dark Link) and a more neutral backtround.
The first one was the photo with my sis. She was standing on a stepladder while I was sitting on the ground and holding the Mastersword. This helped us to know where I had to look later on for the second photo.
__________________________________________
Gosh I love The Legend of Zelda - Ocarina of Time so much ♥
as well as my twin sis


cause she made my childhood dream come true

She sewed and crafted two Link Costumes ( I only did a few things xD) and it tured out amazing.
Because of an Artwork from mister hahn she decided to be my Dark Link ♥
Together with her we had a fantastic photoshooting with A&B Photography and this is one of our first photos

Link - Legend of Zelda (OoT) |
Cloud-Dark Cosplay
Dark Link - Legend of Zelda (OoT) |
Evil-Siren Cosplay and Art
Photo - A&B Photography
Assistant -
Rendom Fotografu
Edit - Evil-Siren
Daily Deviation
Given 2016-02-07