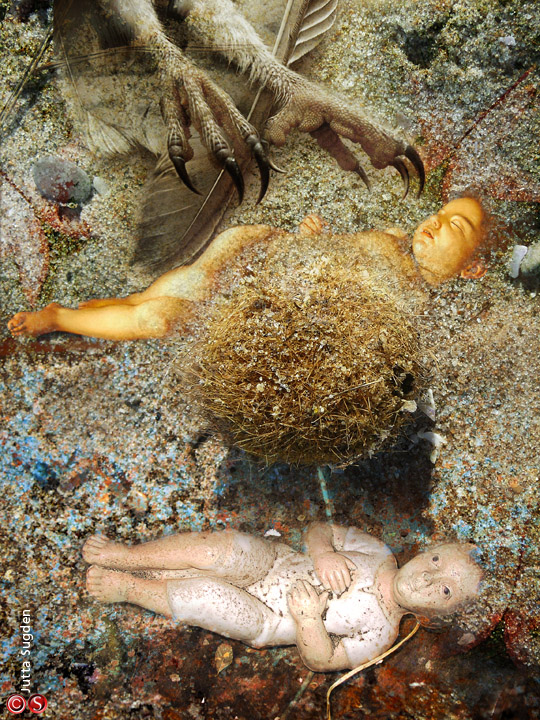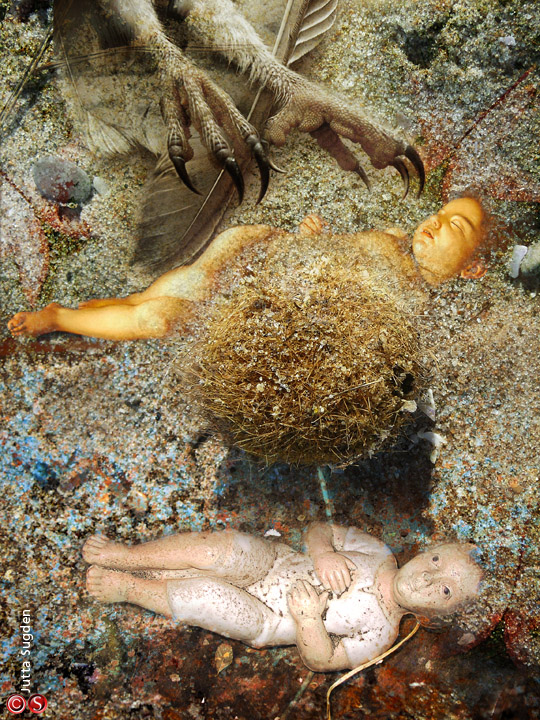 Watch
You may find yourself
in inexplicable places
unexpected symbols
recognize Gleichnis
speaking in tongues
metaphors talking back
at you
treasure the insight
found
in the sands of time.
Stock Credits:

Tescott Abandoned House 19
[link]

stock image night bird
[link]

eros
[link]

beach stock 6
[link]

stock gael bzh 025
[link]

It Has Not Snowed In Years 2
[link]
Thank you


Reply

This one sure caught my eye stopping me in my tracks. Marvelous textures and the contrast between the doll and the child is fascinating.
Reply




Glad it caught your attention, the 'child' is from a classic painting of Eros actually... yes, I loved to play off the two aspects...
Reply

Reply

Reply