RPG Creatures - Bestiary 1 (Extended Edition)

This PDF book contains 54 original creatures, made primarily for fantasy role-playing games. Unlike many other manuals of monsters, the artwork in this book has been given a major role. Every creature is professionally illustrated and occupies a full color page for visual presence. The statistics are system-free, easily understood, and the descriptions are imaginative and thorough.

The book is currently sold through RPGNow and a full-size preview can be found here.

You can read a review here, and find more reviews and ratings here.






Freelancing
I'm a freelance artist and accept work offers when possible. As a freelance artist I don't have fixed rates, but time and demand set my prices. I don't ever work for free, for exposure only, or for the hope of future royalties. Normally, if you offer $20 or more per hour, I will listen to the offer and consider it, and if you offer $30/hour or more, I'm likely to accept without much consideration, if I'm available. I do full-color, and black&whites of any size, but I don't do line-work. I can give you a set price per concept or illustration once I know your requirements.

These are 30-40 hours scenes (several characters, and/or creatures involved in action)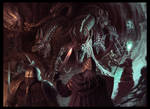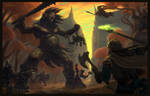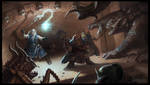 These are 20-24 hours scenes (less complexity, or less detail)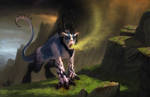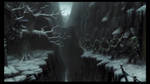 These are 16 hours creatures (original concepts, highly detailed, no background)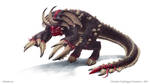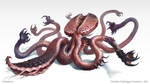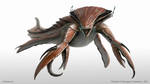 These are 4 hours creature concepts (somewhat random, less detailed)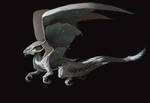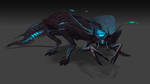 These are 16 hours characters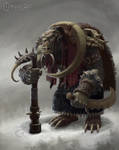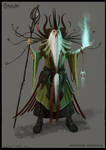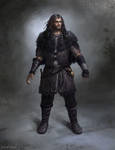 These are 16 hours environments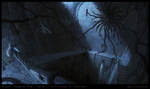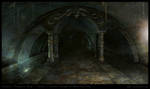 This is a 4-6 hours environment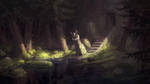 These and these are 1-2 hours weapons concepts, these and these are 2-2,5 hours character icons, and these are 2-3 hours locations icons.



Professional Feedback and Private Live Tutoring
A) You can send me one of your images and ask for professional feedback. I will return a written response and if it serves the purpose, a paint-over, letting you know about the strengths and weaknesses of your piece, and how it can be improved.
The price is $30, which should be paid by Paypal. Write to nicholas@cloister.se to see if I can accept your image. If I can, you make the payment, and feedback will be sent to you as agreed, usually within a few hours.

B) If you have or start a Google+ account, you can order one or several live tutoring sessions, of one or two hours at a time, where I will share my knowledge and screen. You can ask for a session on your own or together with up to 5 friends. You send me an email, suggesting hours when you're available, and I will respond and let you know if I'm also available at those hours. During live sessions you can ask questions (in English) or just ask me to give feedback, or to hold a lesson on an art-related topic of your choice. If it is only you the price is $35/hour, but it is $20/hour and person, if you are two, and $15/hour and person if you are 3-5 individuals. Please remember that I live in Sweden (Central European Time) when you suggest a time for these lessons. Daytime, early mornings and evenings are okay, but I don't teach during the night, since I must see to it to have my fill of blood in the small hours. I have 10 years of experience of teaching art, a four year traditional art eductation.

I'm on Facebook.

I must say, you offer some amazing services at a very affordable price. I'll definitely remember you in the future.