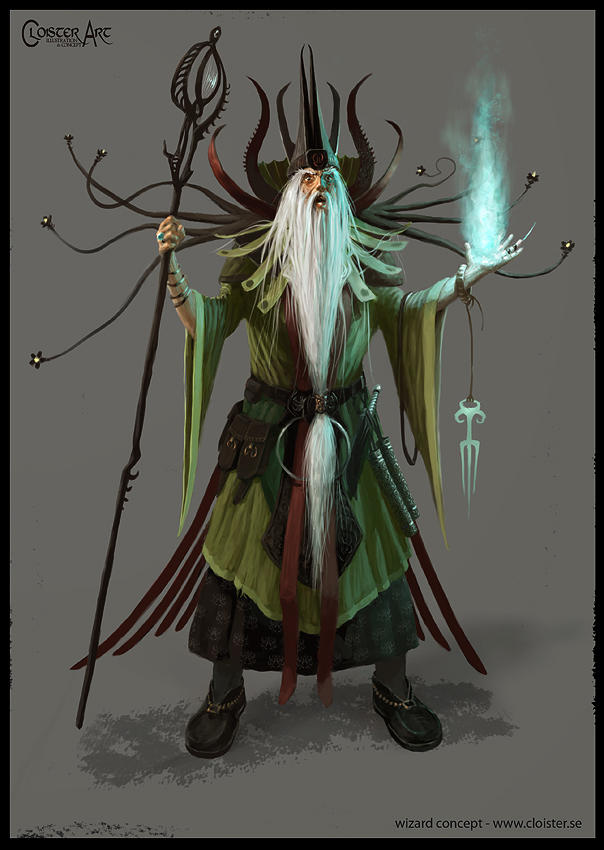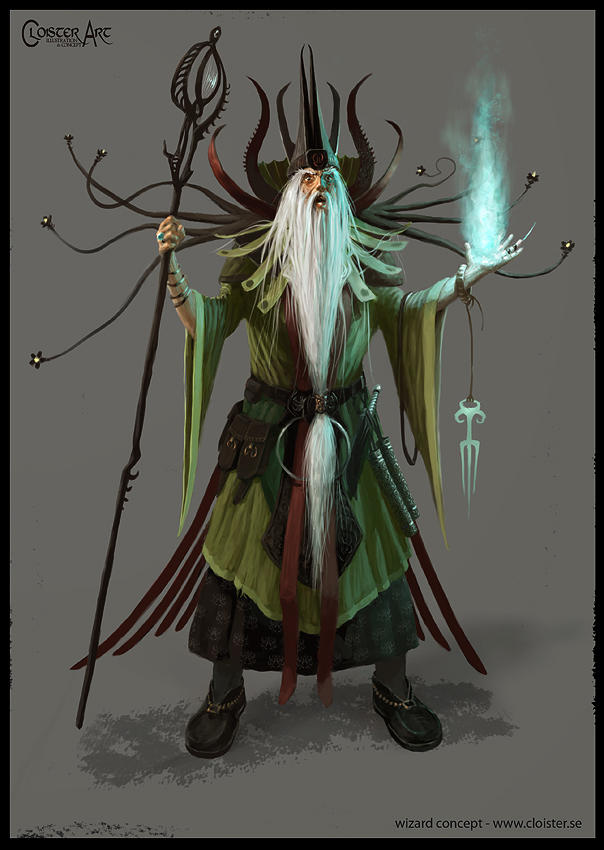 Watch
There will be more characters coming from me...

Reply

It's kinda personification of a rogue mage, who is going to harras and plunder a party of adventurers in a Dungeons and Dragons campaign I'm creating. Your work is awesome, and now it will give some imagination boost for someone

Thanx, really!
Reply

Wiz's be cool

Reply

See, that's what good with mages. The older they are, the more powerful they get. And then they become liches. Old warriors though? If they don't get a very skillful blacksmith to make an enchanted, light full plate armor for them, they suck ass.
Reply

Very nice! Is this on commission? I'd love to know what it's for, it looks like an interesting project.

-Ash
Reply

Personal portfolio piece. Thanks!
Reply

You are really rockin it lately. Good job.
Reply

I really like his beard. And he has interesting expression on his face.
But I think his feet are bit to large especially if you compare it to the hand with the staff. Maybe it's the shoes or he's been called Bigfoot when he was young and decided to become a wizard and teach them all a lesson.

Reply

I tend to do too small feet so I'd rather they turn out a little big. Big hands and feet are quite common in fantasy work, anyway.
Thanks!
Reply
Awesome character,love the details

Reply

Reply