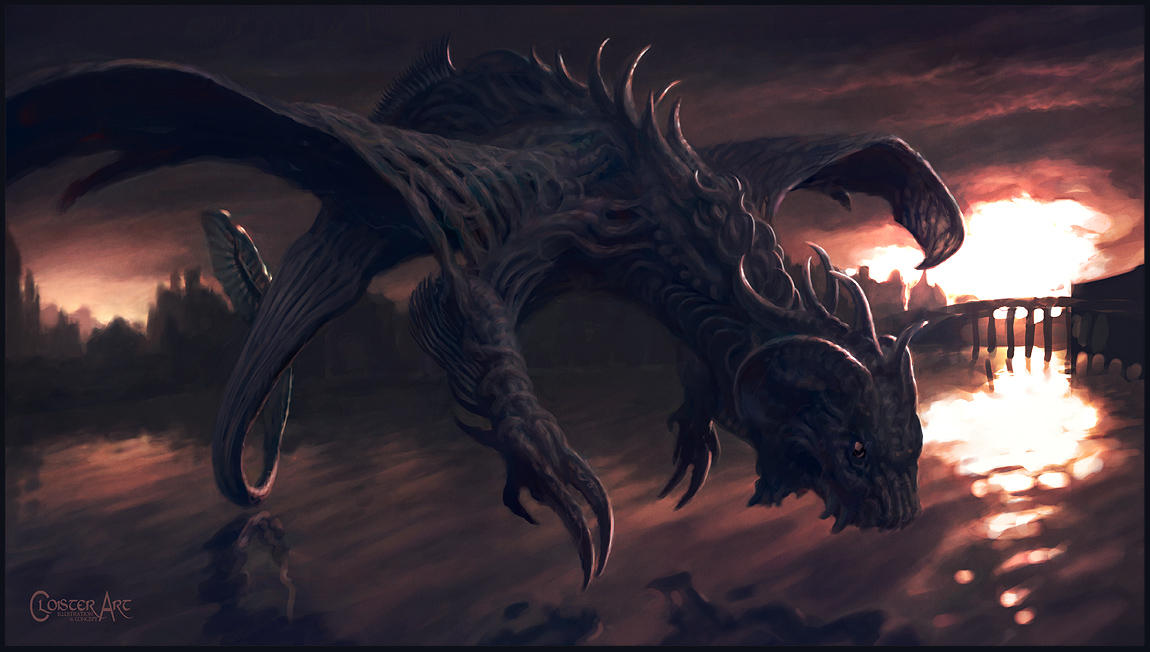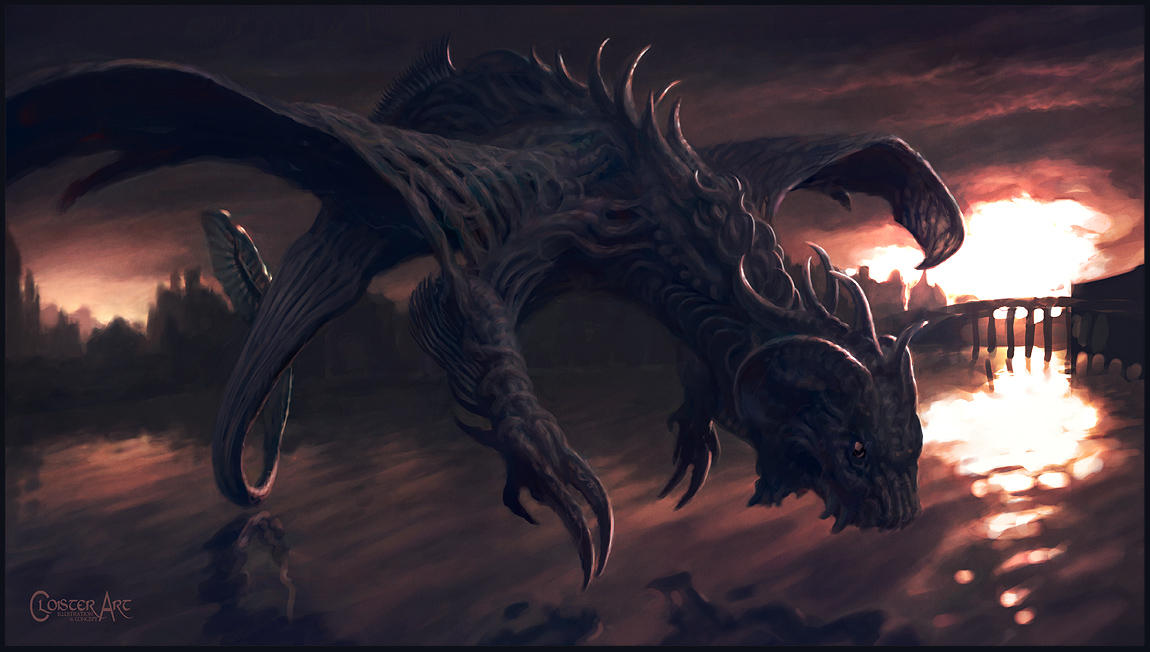 Watch
THE DRAGONS OF WATER
At the end of the Dark Ages – when the cities of mankind grew and the population of Europe had recovered from the Plague – the Dragons went into hiding. That proud race, which had sprung from the volcanoes of the Old World, bringing with them the fires of the earth, now sought the security of the gloomy waters. They swam safely along bottoms of the big rivers, and lay sleeping in the depths of great lakes. There they were transformed. Their scales became softer, and their bodies turned ever more aquatic. When the renaissance era came to an end the Dragons were one with the Element of Water. So fishlike were they, that only a few of them could leave the waters for an exerting last flight under the shelter of night. What those few saw in the mirroring surface of their watery refuge, was a vague image of their former glory.
What is that creature that follows your bait up from the lakes and rivers, whose scales gleam brilliantly in the sunlight, and who wriggles despairingly at the contact with the chill morning air? Some say that the dinosaurs turned into birds. Do you know what happened to the Dragons?
.
.
.
.
More Unique Creatures?
.
.