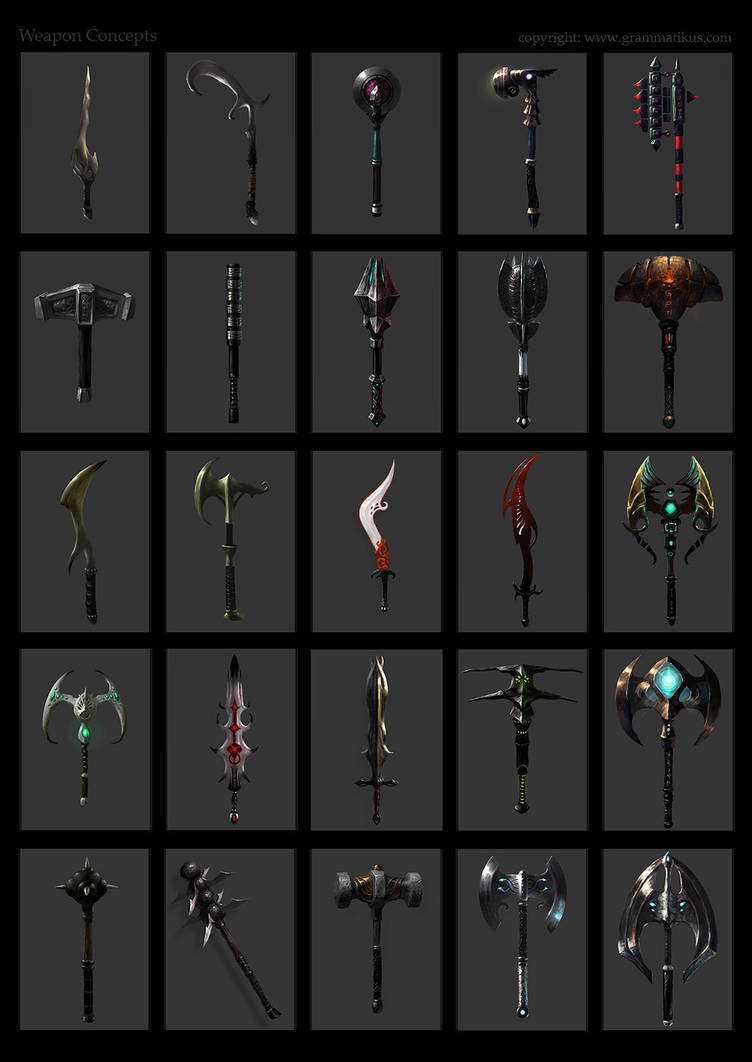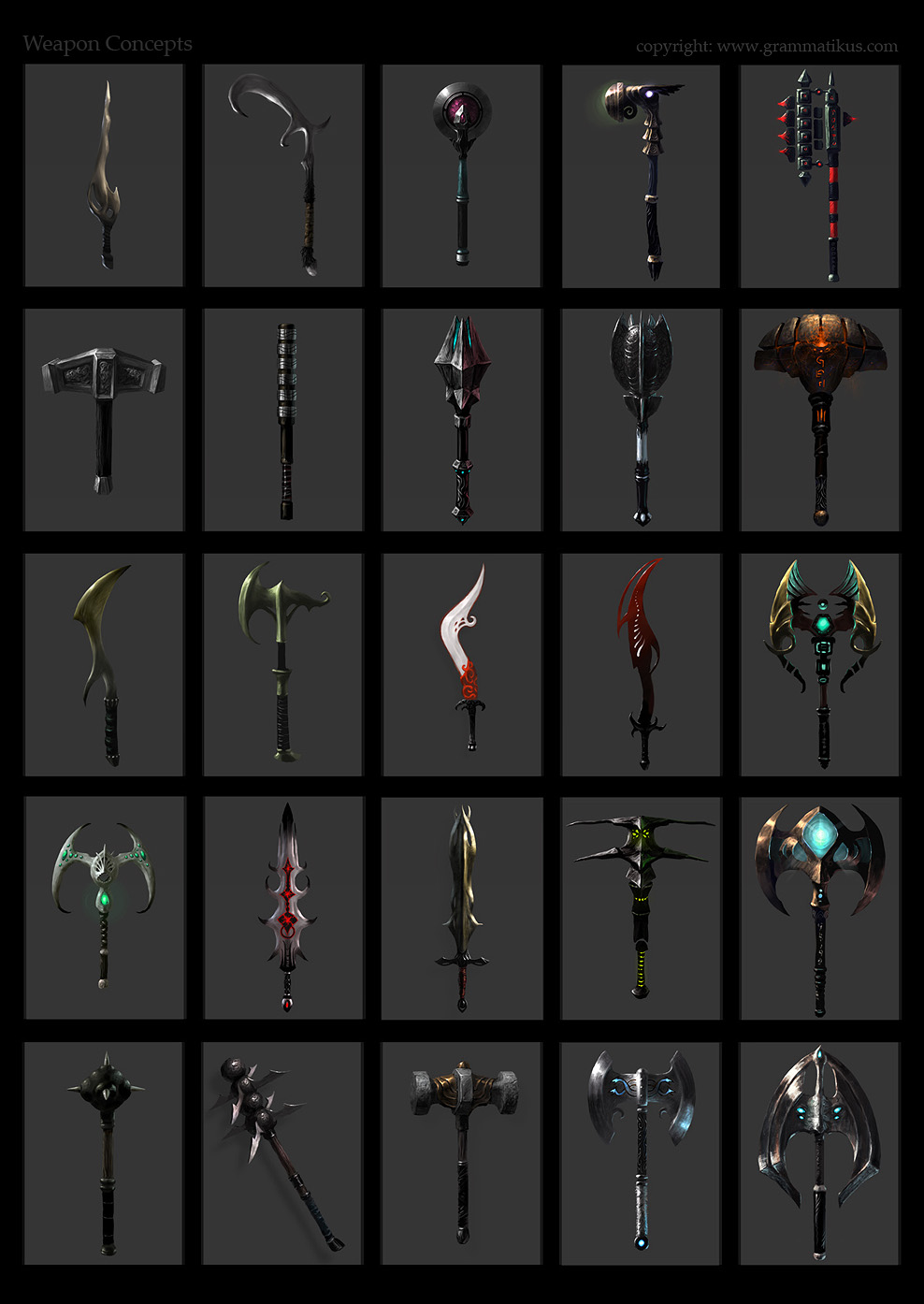 Watch
I've been involved in two different game projects this year (2010).

The latest one is called GRAMMATIKUS, which is an online education tool designed for high school students - a multi-player, web-based game that focuses on teaching correct English.

These are a set of weapons concepts developed for 'Grammatikus' . Some of these weapons are early stage creations, drawn as part of characters before the weapons were arranged in levels and classes. They are all pretty fast designs (about 7 weapons per day) made for 3D conversion.


Grammatikus will be open for registration in late 2010
www.grammatikus.com

Copyright: Grammatikus

CLICK FOR FULL SIZE VIEW!