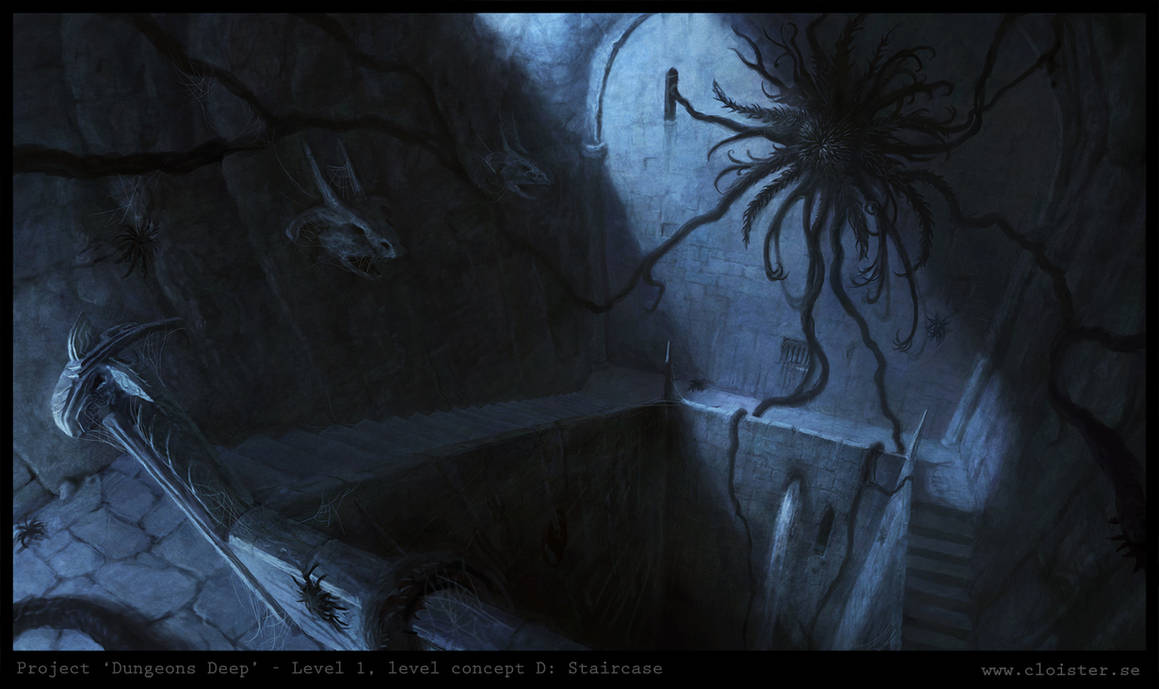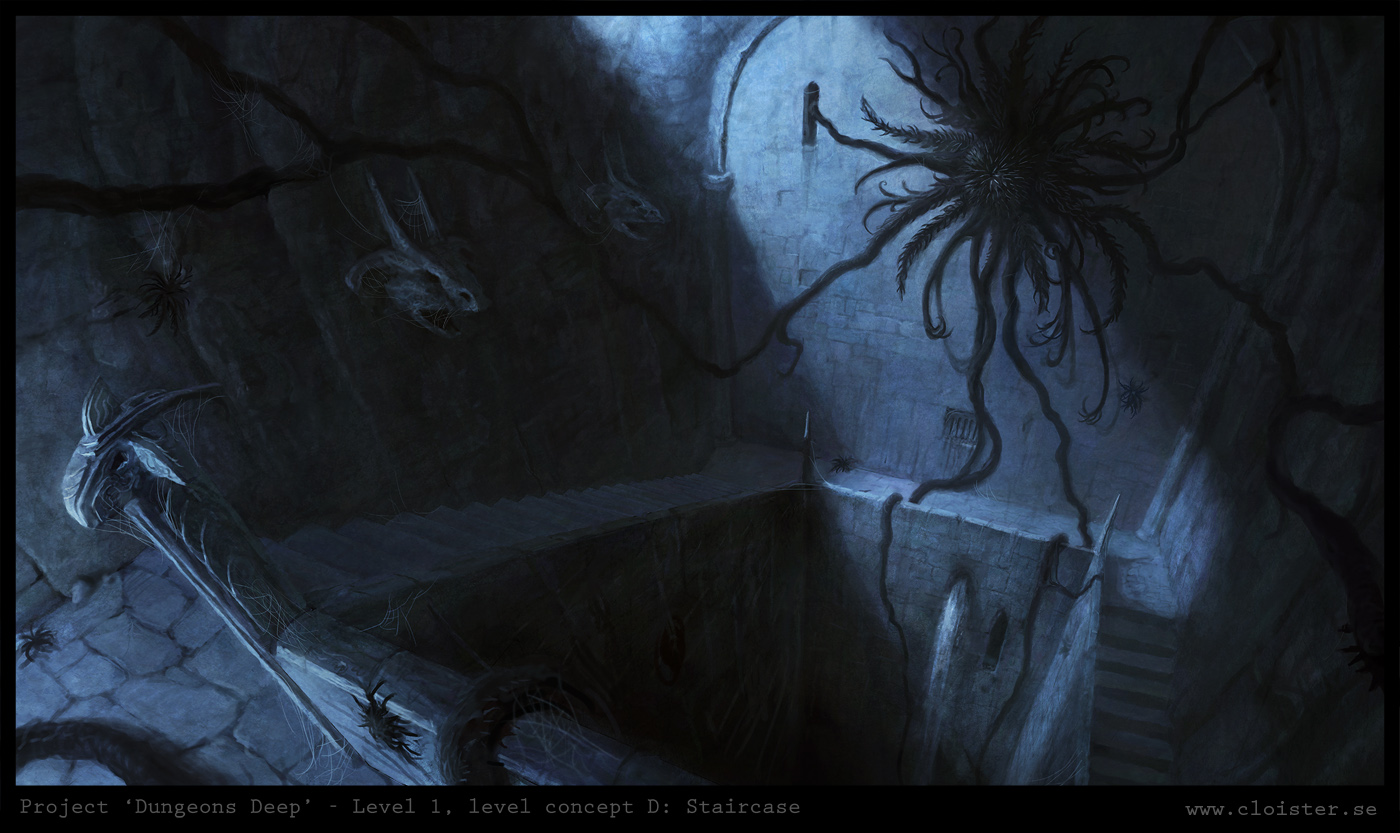 Watch
We now find ourselves at the very end of level one. On the wall ahead is a giant exemplar of the poisonous plants we have carefully avoided to step on and touch during this level. I hope you have discovered the bow and a quiver of arrows by now. If not you might as well walk back. As soon as you put your foot on that first step great numbers of black needles projectiles will shoot out from that spidery giant. I doubt you will make it down alive. It could of course be, though unlikely, you have happened to uncover the secret of the locals, and know how they pass this place unharmed?
That's it. Level 2 now awaits, but first I have at least 3 creatures from level 1 to make concepts for.
Principle nr 4: Creatures come very unevenly dispersed in this game. Some times you can play for hours without encounters, at other times the tunnels will be swarming with hostiles. You never know what the next turn will reveal.
If you manage to slay the huge black plant, does that mean you can walk safely down these stairs, or will something lethal flow or fly out of the mouths of the heads on the wall? Will there be other traps? Tread carefully... or pay the price.
Principle nr 5: Dying in this game will cost you points of experience. If you're not careful, you will not complete this game.
Did you miss the start of this adventure? Click here:
[link]
Continue to creature concept A?
[link]