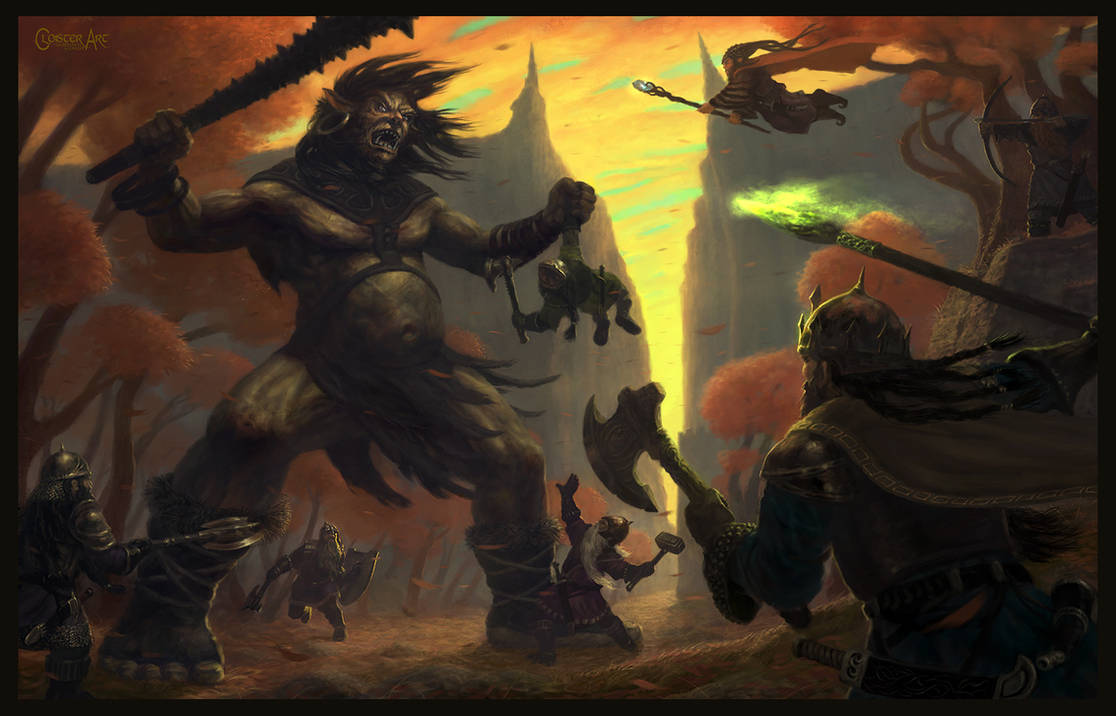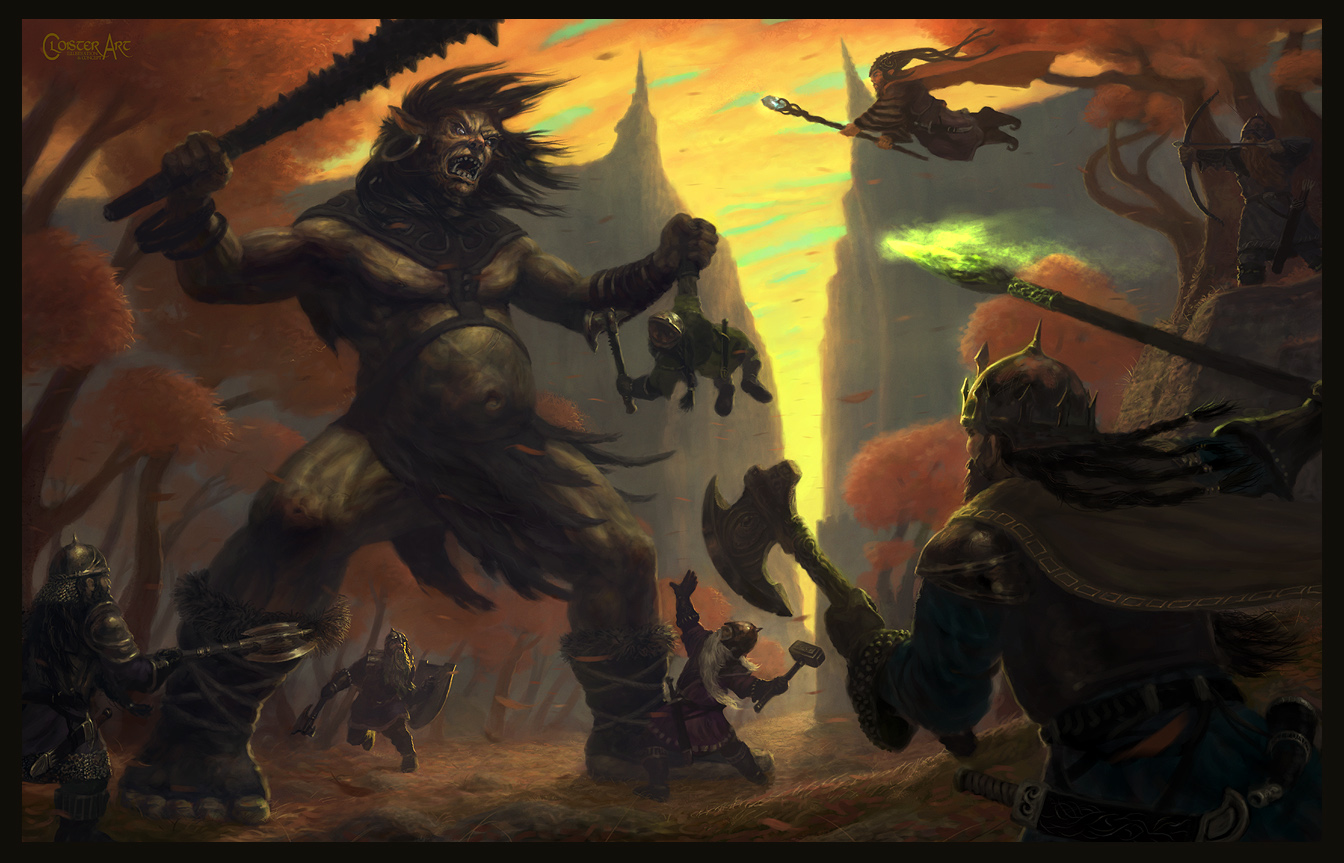 Watch
Three years ago I did a piece called "Autumn Adventures". It was a scene depicting seven dwarves battling an ogre, or perhaps a giant.
I have returned now to that theme, hoping again to catch some of that role-playing game fantasy mood, and perhaps also for some improvements.
Here is Autumnn Adventures II...
To check out number 1, for comparison, go here:
[link]
Here is a high-res treat version of the image, for those of you with really big screeens (1440 px heigh):
[link]