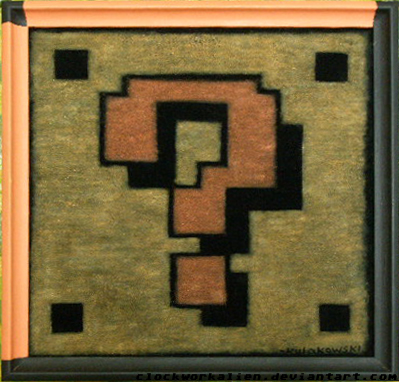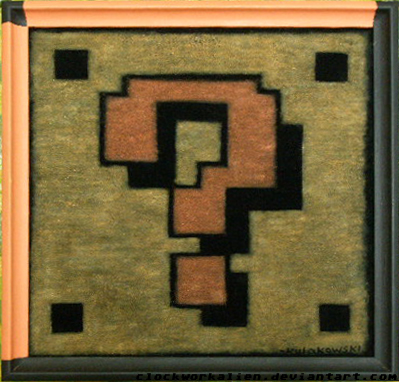 Watch
A question mark block, painted on black velvet.
You can see this very block in the following
video
...for a few seconds before M. Bison destroys it.
Medium
: Acrylic paint on black velvet
Painting size
: 12 x 12 inches
Completed
: 9/15/09

Wow that is awesome! Is this a glow in a blacklight poster too?
Reply

Sadly, no. I wanted to make this one non-reactant. I may revisit Mario blocks in the future and do some Mario items or something. Much to do!
Reply

huh, I really like how that looks on the velvet!
Reply

Next time I try some dimensional work with a frame, I'll try painting a flat one (this one is dimensional), but in any case...thanks for liking it.

Reply

Good old Mario Brothers

Reply

Reply