Latest News
Hey guys! Many of you are asking how to use textures or apply them, there are TONS of different ways to do so, but I found an amazing tutorial that will show you the basics! I've been meaning to make one myself, but I just can't find the time right now.
kuschelirmel-stock
has a wonderful one that I would like to share with all of you who are looking for ways to use textures


Here are some other ones you might find helpful!






Again, there are many many different ways to use textures, just be imaginative! And remember, sometimes less is more

Latest Texture Packs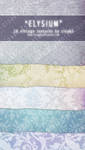 :thumb149232296: :thumb144906837: :thumb144785187: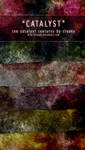 Featured Artists