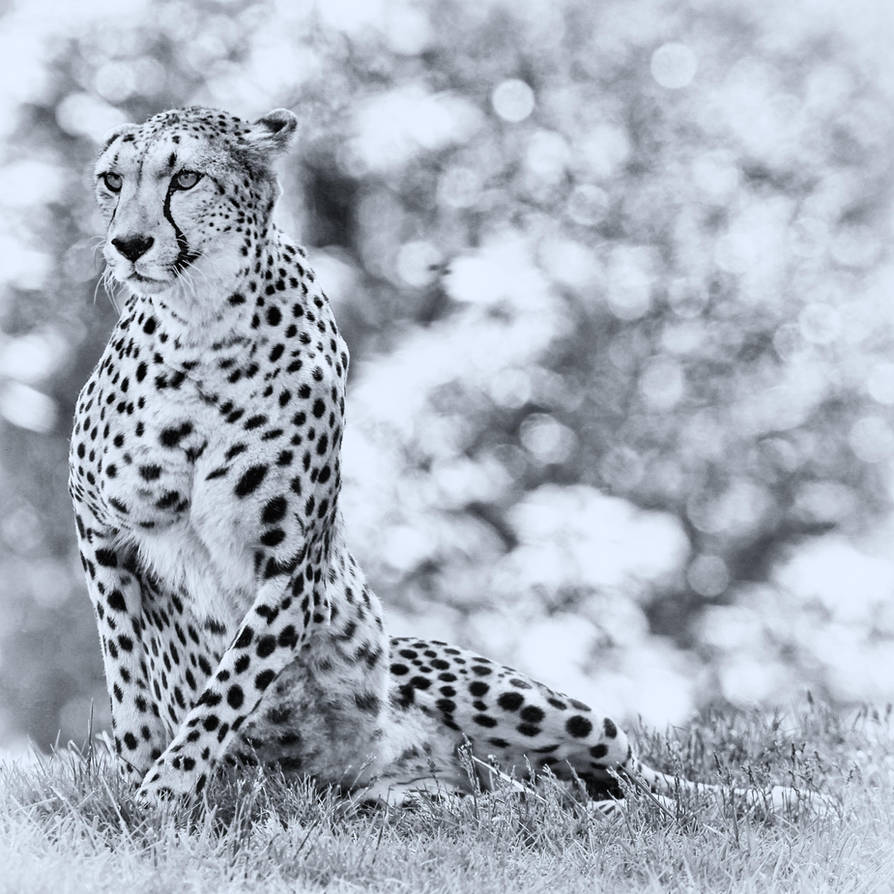 I have thought at times that she was being beautiful just for me, for no one else was waiting by the hour to see her lift herself up like liquid fire. This cheetah is one of three sisters at the Kansas City Zoo cheetah compound, in Kansas City, Missouri. The file has been converted with many touches of respect for such endangered beauty. Photo by Rene Carrillo.
I saw this photo and instantly was awestruck. This fantastic photographer is so talented and has a way with capturing the fantastic cheetah on photos. The black and white is a great effect and the "paleness" of this photo just seems to add character and atmosphere. It's a beautifully composed shot with great bokeh and crisp detail. I like the somewhat curious gaze of the cheetah as if she is contemplating whether to get up and go for a sprint or perhaps just settle down for a nap! Most of all the photo is visual eye-candy that brings it above your "average" photo. Most definitely worth a lot more critiques Rene is an underrated photographer by far not sure if he is in magazines or not but his photos belong there!
The Artist thought this was FAIR
11 out of 11 deviants thought this was fair.