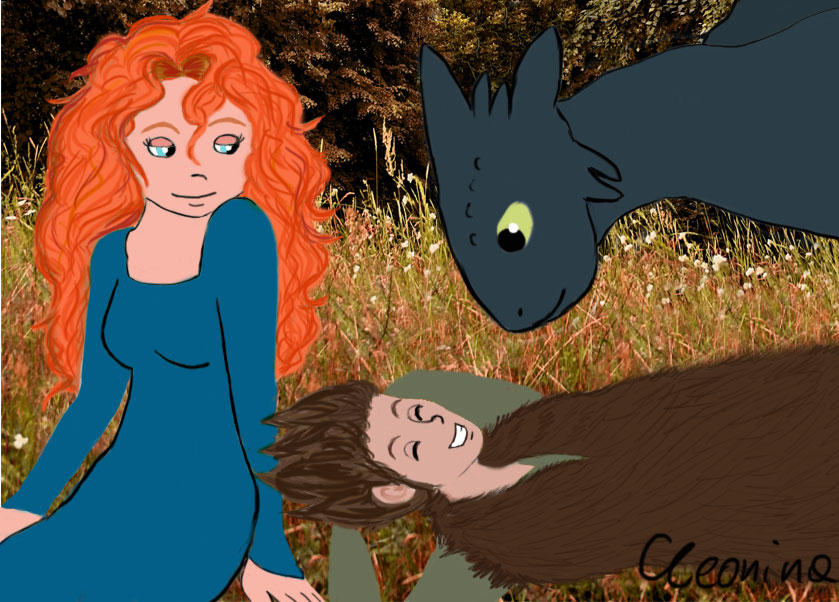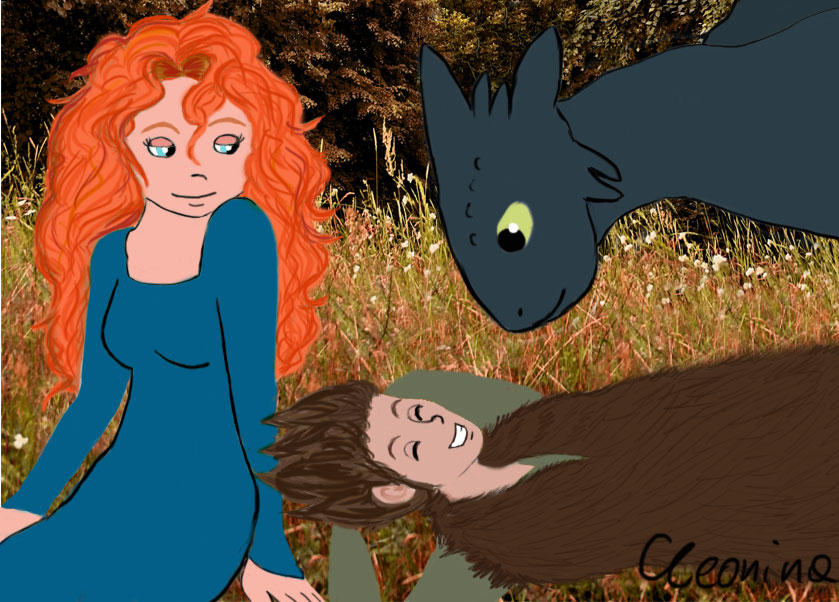 Merida, Czkawka i Szczerbatek na łące. Może nie jest idealnie, ale wciąż nad tym pracuje. Ręka Meridy jest schowana za jej ciałem, ale chyba jednak nie udało mi się tego jakoś bardziej uchwycić i wyszło jakby była skrzywiona. Postaram się nad tym rysunkiem jeszcze trochę popracować :3
Tło wzięłam z "fotoszopa", nie wiem czy to przestępstwo czy nie, bo jest to przecież już w programie, a ja tego przecież nie sprzedaję i jest to tylko dodatkiem do mojej pracy (od razu widać, że sama tego nie zrobiłam xD ).
~~~~~~~~~~~~~~~~~~~~~
Merida (The Brave), Hiccup and Toothless ( How to Train Your Dragon ). Merida and Hiccup is my favorite couple. <3 Yes, I know it is not perfect, but soon it will be better


This, this right here is perfection. What do you mean it's not perfect? I see perfect right here! They look so cute....
Reply

Ohh... Than you very much *_*

Sometimes the drawings are not as good as I wanted.

Reply

Oh, quiet you. It looks perfect. Don't change it.
Reply

Dziękuję!

Reply

I have no idea what you just said- but you're welcome! I hope you were saying thanks-
Reply

just aww <3 a Merida jaki wzrok xD
Reply

Tak, Merida to nie wiem czy jest zakochana, czy ma wobec niego jakieś niecne plany (związać do drzewa i zostawić xD) czy co

Reply

wiem, że to niemożliwe w jej przypadku, ale wolałabym, żeby była zakochana xD
Reply

Kto wie co siedzi w jej serduszku ;] Może jednak się zakocha

Reply

przydałoby jej się xd taki Fergus myślał podobnie, a proszę - został mężem i ojcem~
Reply

Nom

Myślę, że jak Merida dorośnie to się zakocha. Pamiętasz jakich miała kandydatów xD nie było z czego wybierać ;]
Reply

Sorry dont understand ur langue or picture is it the movie brave?
Reply