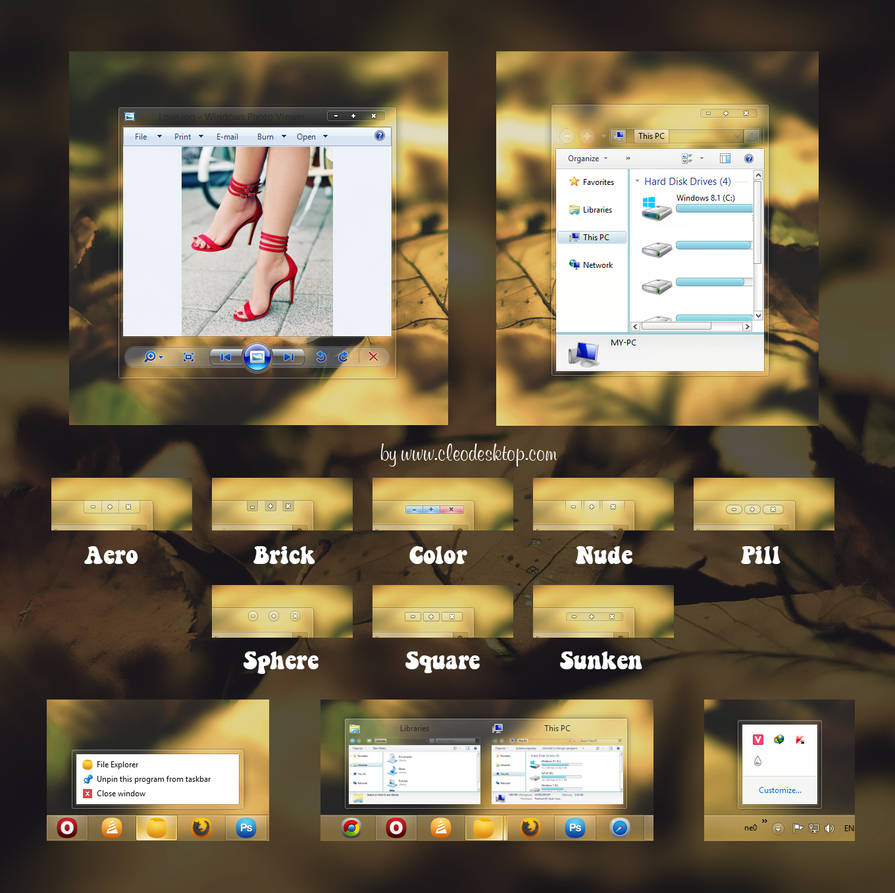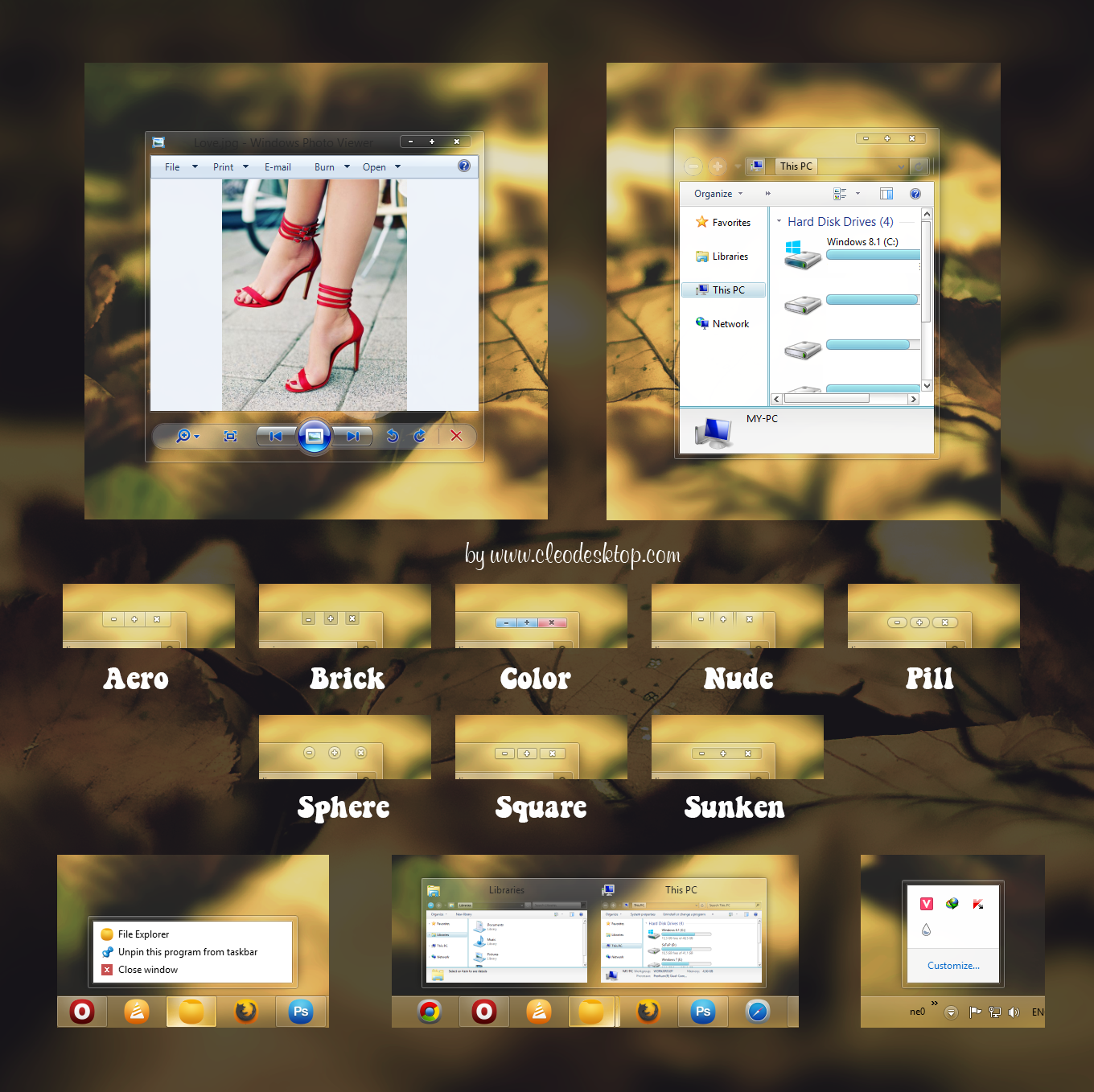 ---Just Radiance (Brick) Version ---
Full Version Have 8 Themes:
+ Radiance (Aero)
+ Radiance (Brick)
+ Radiance (Color)
+ Radiance (Nude)
+ Radiance (Pill)
+ Radiance (Sphere)
+ Radiance (Square)
+ Radiance (Sunken)
just ported version of
Radiance

by

minhtrimatrix

for disable ribbons and enable details panel use OldNewExplorer

for enabel aero glass you need to use aeroglass8


visual Style for Windows 8/8.1
Compatible for both x64 & x86 system
- For using this theme first you need to Patch Uxtheme.
- You Need Install Ribbon Disabler for Windows 8 and 8.1 Download.
- Copy all file in "Theme" folder to "%windir%/Resources/Themes".
- Open personalize panel and apply theme.

I hope you like !
Enjoy.