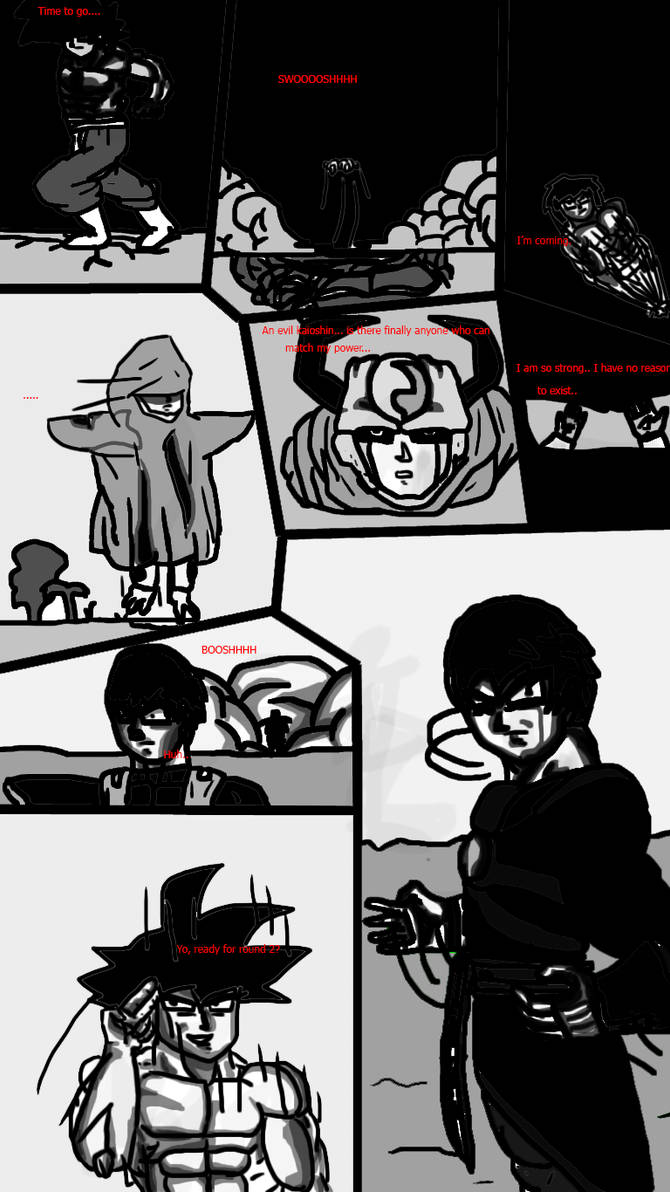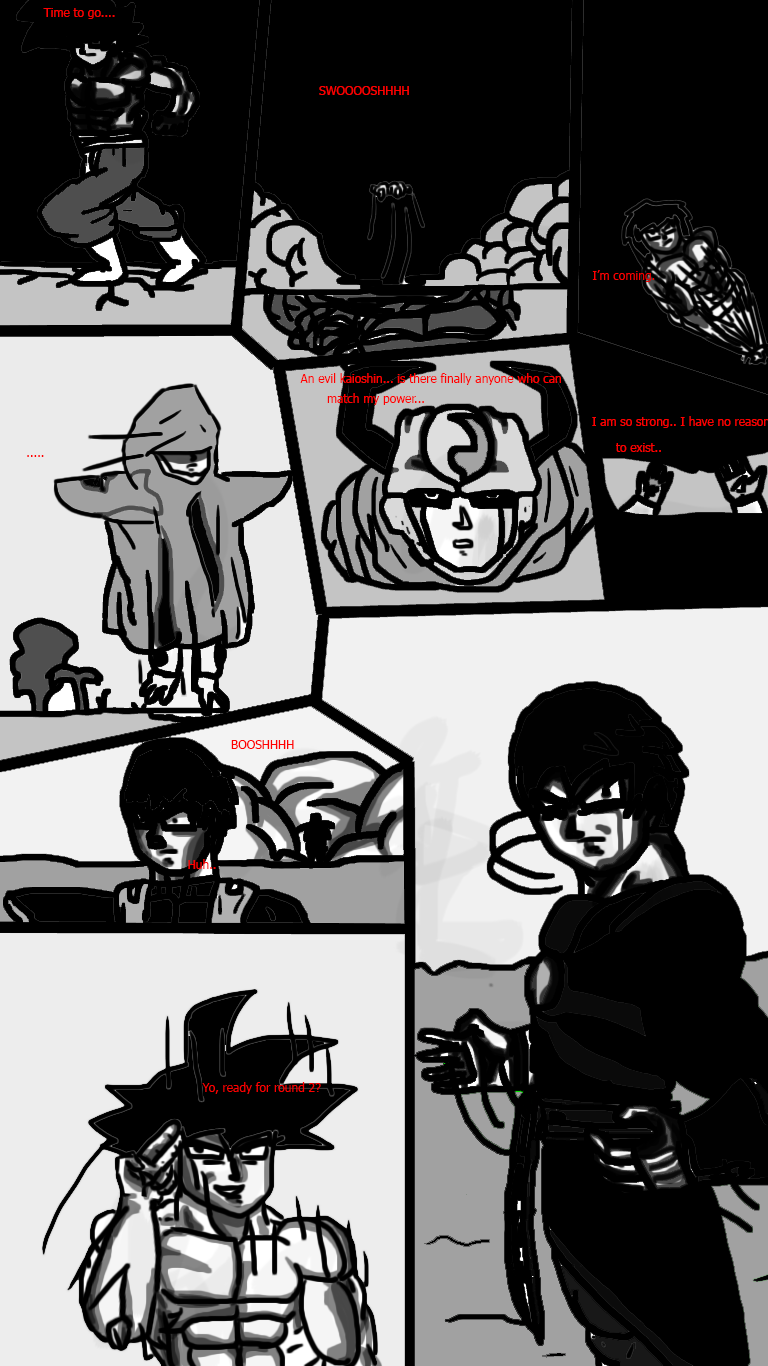 My manga is now upgraded with better shading

i mean if this stuff takes a while to make i understand the lack of background. and thanks for replying! and each chapter gets better and better!
im only here to critique and point out the things i see "out of place"

Reply

hey again, if you want, it would be cool if you seen my newer pages and told if they have improved
Reply

Good job you improved the shading. but that "Goku" character looks like he covered himself in barbecue sauce. and the 1st panel looks a bit disfigured to me. another thing the background is completely blank there are no trees, no sun, nothing! i suggest you also pay attention to the background next time. one more thing we still know NOTHING about these characters be sure to add a bit of story in the next chapter.
Reply