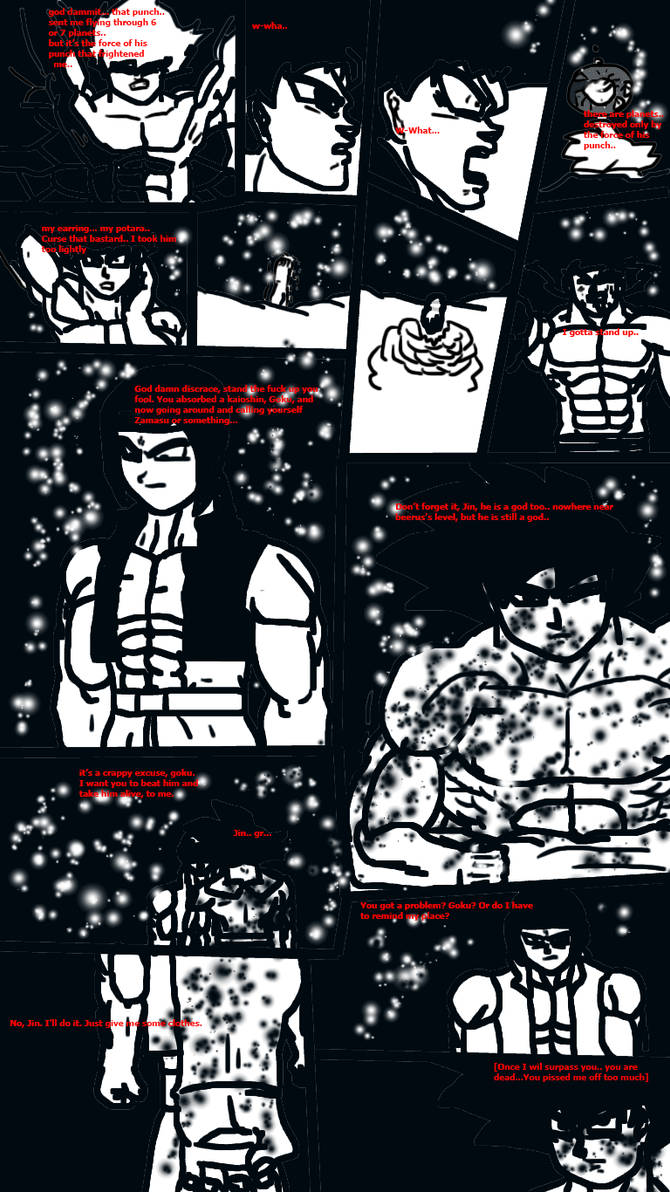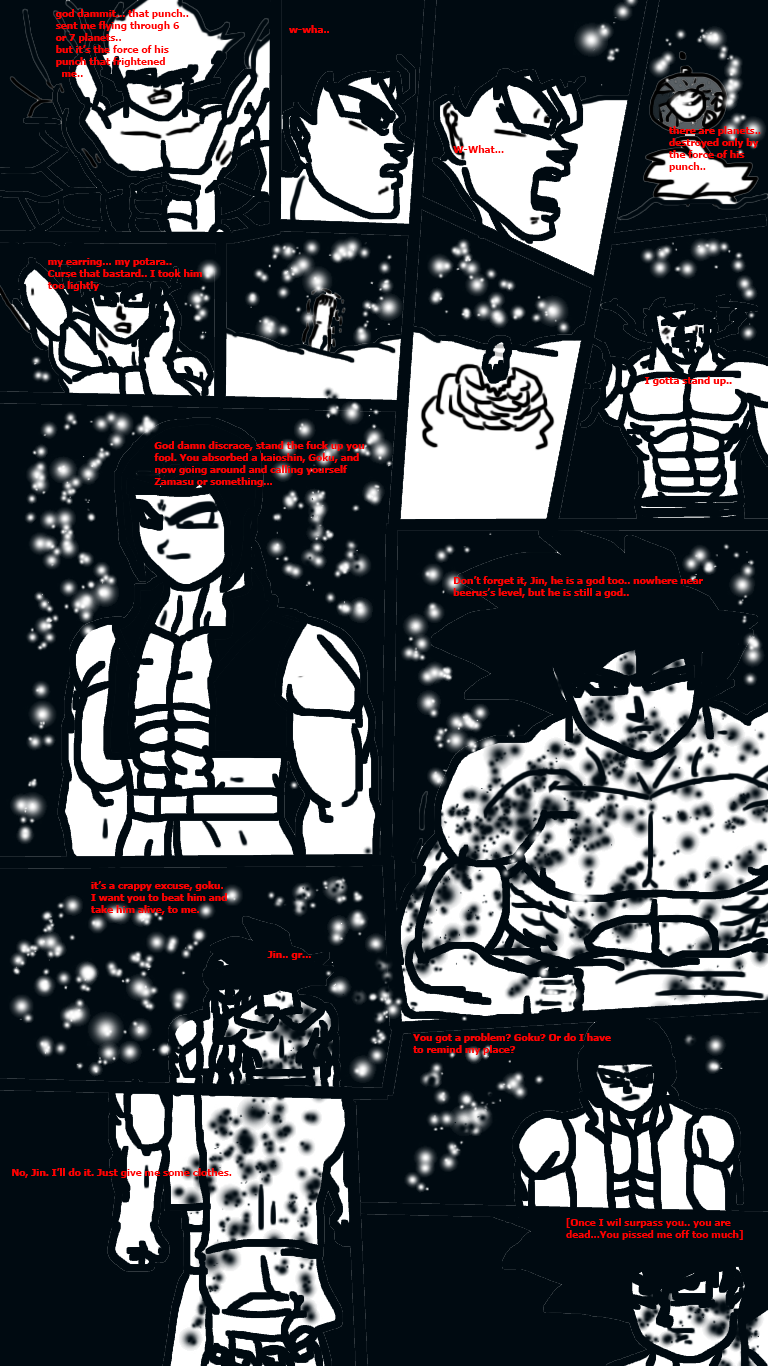 To keep the traditional manga style, I didn't color it (saves nearly 40% of my time)

okay this chapter is a complete downgrade from the last one first off how can a PUNCH send someone flying through 7 planets? do those planets not have gravity? and second off what are those black specs on "Goku"? if its blood its poorly made. another thing, you missspelled Disgrace and why the hell is everything just black or white? have you never attempted to shade?
Reply

Well damn, a year later check out my new pages and art.
Reply

Now don't be ignorant about meaning "Dragon Ball". Goku Black (it's the name of evil goku) He can easily punch through galaxies, the force of their punches are never shown properly, so I showed it myself. The planets were destroyed by the shockwave of the force of the punch. THe black stuff around goku is particles from planet.
Reply