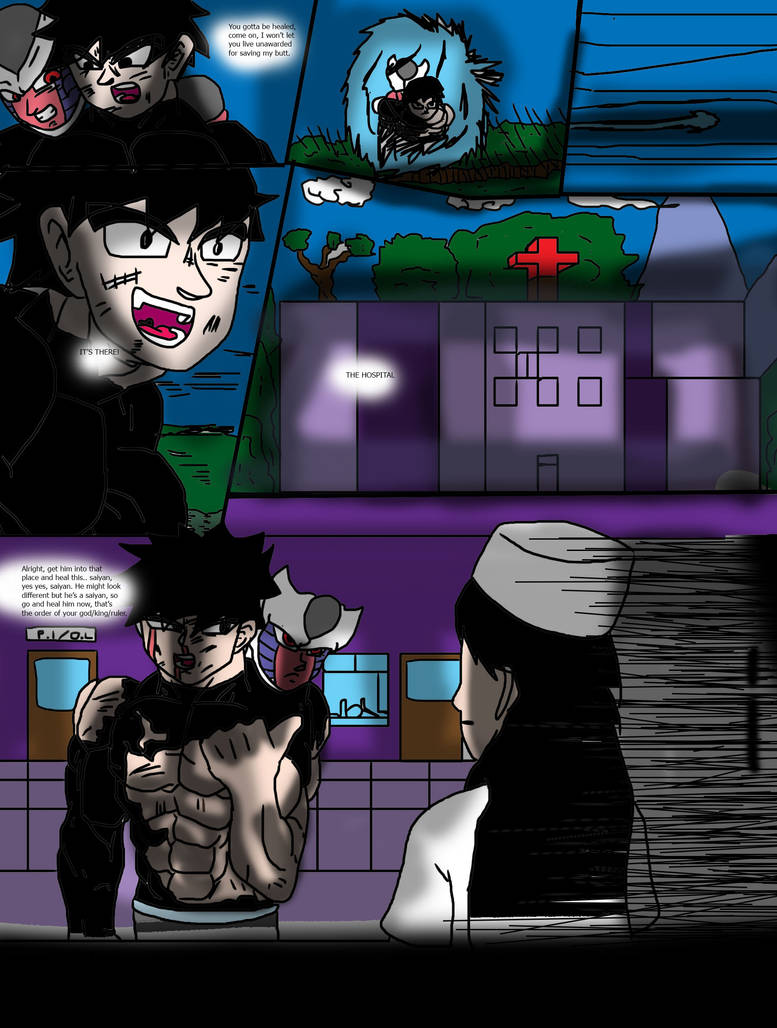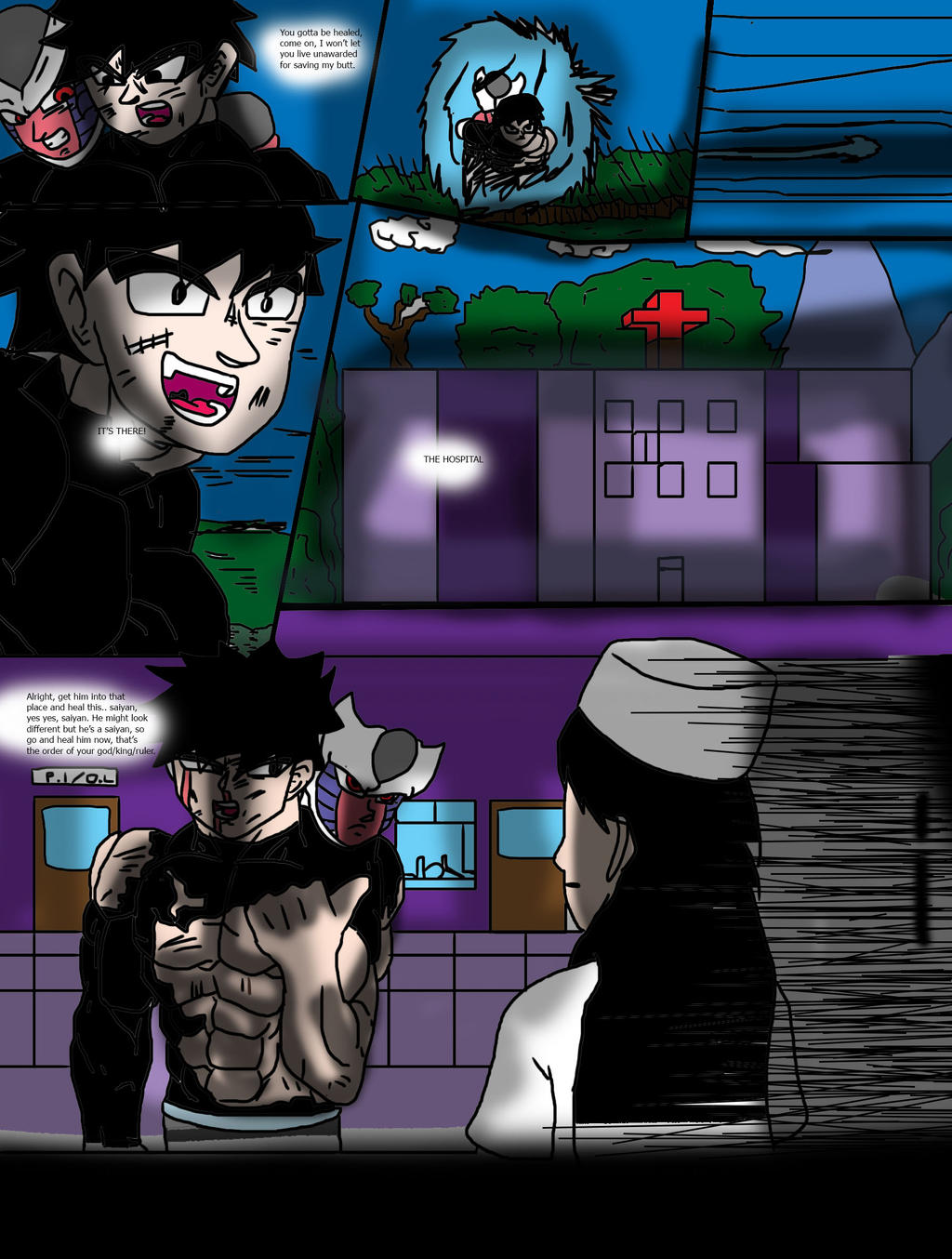 This has nice composition and your lines and style look very good. I like how similar it is to the manga. You might want to work on shading. Using black to shade takes away from the color of the art, making it look more bland. It is also hard to read, try to make the text bigger. I hope this helps!
Reply

It's kinda supposed to be bland, but thanks anyway. With bigger text I am afraid it will take up bigger space and will not fit on the page correctly, so I choose higher resolutions so you guys can zoom in and read it.

It's Kinda a manga, I always did these weird boxes to display my story telling since I remember myself, I never followed the manga borders, because I hated them how they are all neat and they choose how the story's gonna shown, I prefer this crazy way of doing it. Thanks for the tips.
Reply