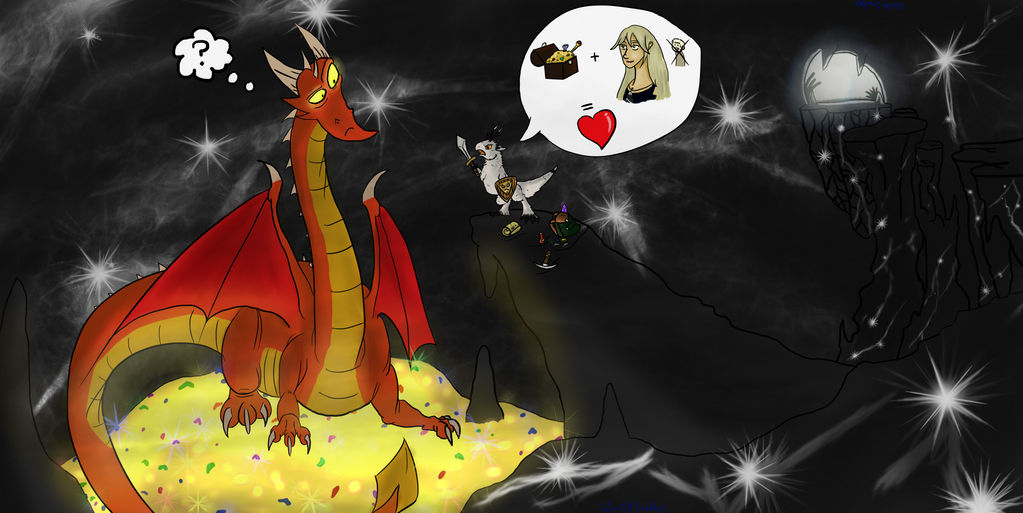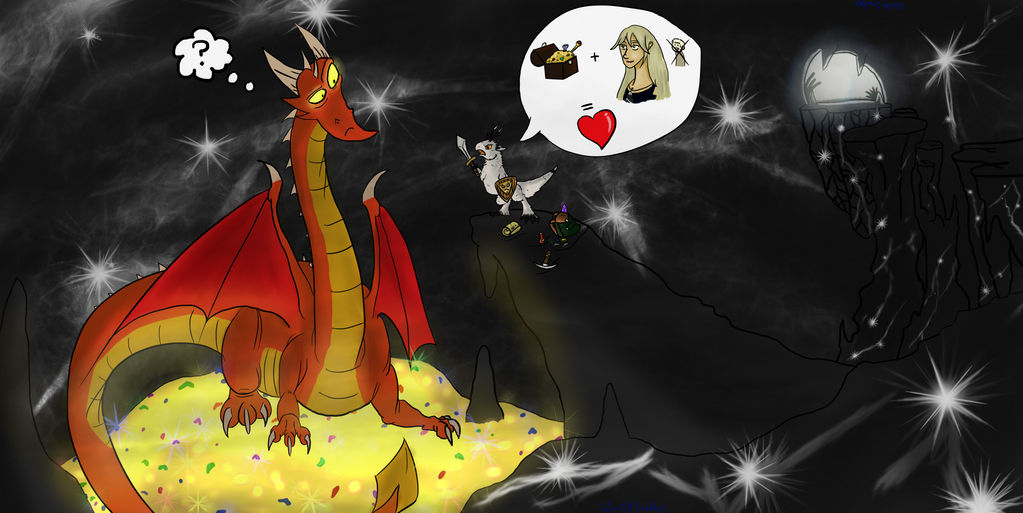 It's nothing new to wake up to a home invasion as someone tries to do you in with toothpicks but, this was a new and confusing one. The small fluffer had entered the cave on a whim after exploring a different one not far away, the treasures it found were stuffed in the backpack it toted about. A yellowed map was rolled up at its talons and a rather small pick and health potion were tossed aside. The silver veins glimmered in the walls from the light at the entrance and the well hidden sources of fire. The small fluffy thing stated what it came for, the glowing treasure pile the dragon lounged on. This was a perplexing situation for the great fire dragon as it began to wonder, how would it ever explain to the other dragons that a talking bit of pocket lint had threatened to steal a bit of mattress?
It would appear
jrusti
Pepper has rewritten The Hobbit!
Link to the import:
Pepper 111

Link to the tracking journal: sta.sh/01n44l1vjyzn
Relevant items, familiars or training:
Bucra - Familiar
,
Rooron - Familiar

"Well, I woke up this morning to a small.. Fluffy rat kangaroo thing trying to kill me. Poked me with a tooth pick." The red dragon told his friend over a meal of sheep.
"I'm sure, Daren." A great blue beast was munching beside him with a ewe in hand.
"I mean it, Georgio! I'm not lying about this. See?" Daren the red pulled his hand in front of the other dragons face, it was littered with what looked like dragon sized mosquito bites. "Its all itchy now too, got my tail and ankle. Be careful, might come to you. I just picked it up and popped it back outside."
Reply

Reply

I love this. I absolutely love this.
Reply

PEPPER OMG XD That is super funny fsdhfolsjfsoejfos That huge dragon is gonna get its ass kicked by tiny Pepper XD

Thank you so much for all these payments! I really enjoyed them all, and reading your stories<3
Reply

Tiny fluffs are the most deadly predator known to dragons ever! xD

I'm so glad you've enjoyed them as I've had a lot of fun working on them! You've certainly got Kukus with a lot of personality which made them all the more fun to write and draw for. Thank you for giving me such a grand opportunity! <3
Reply