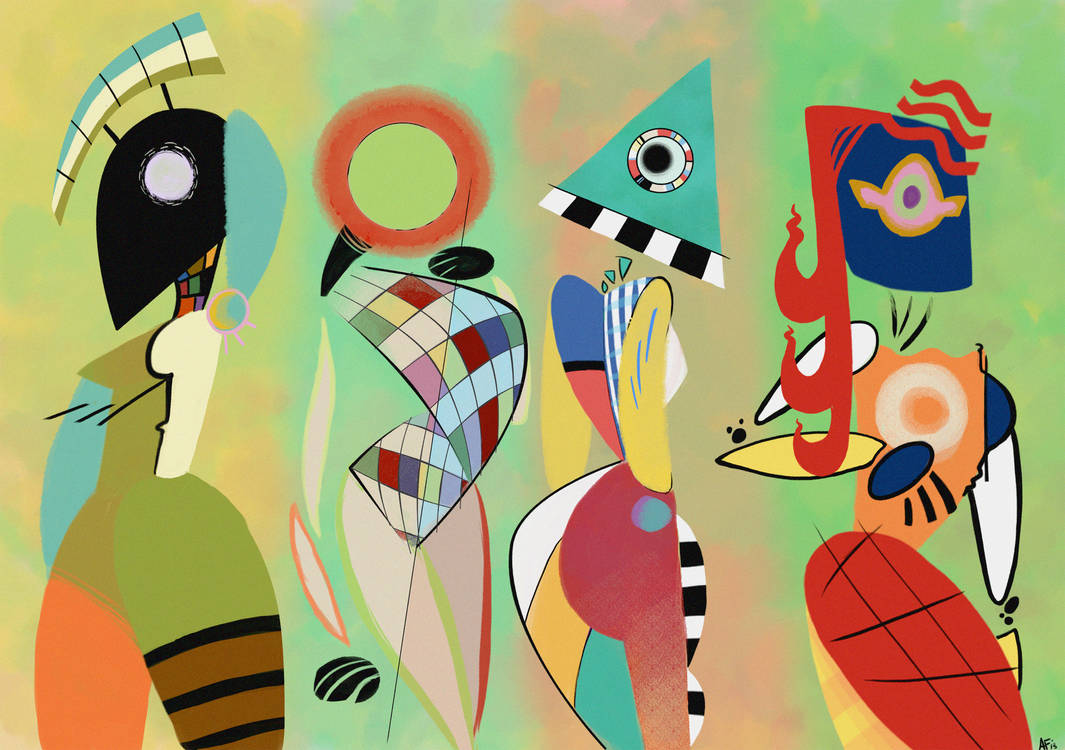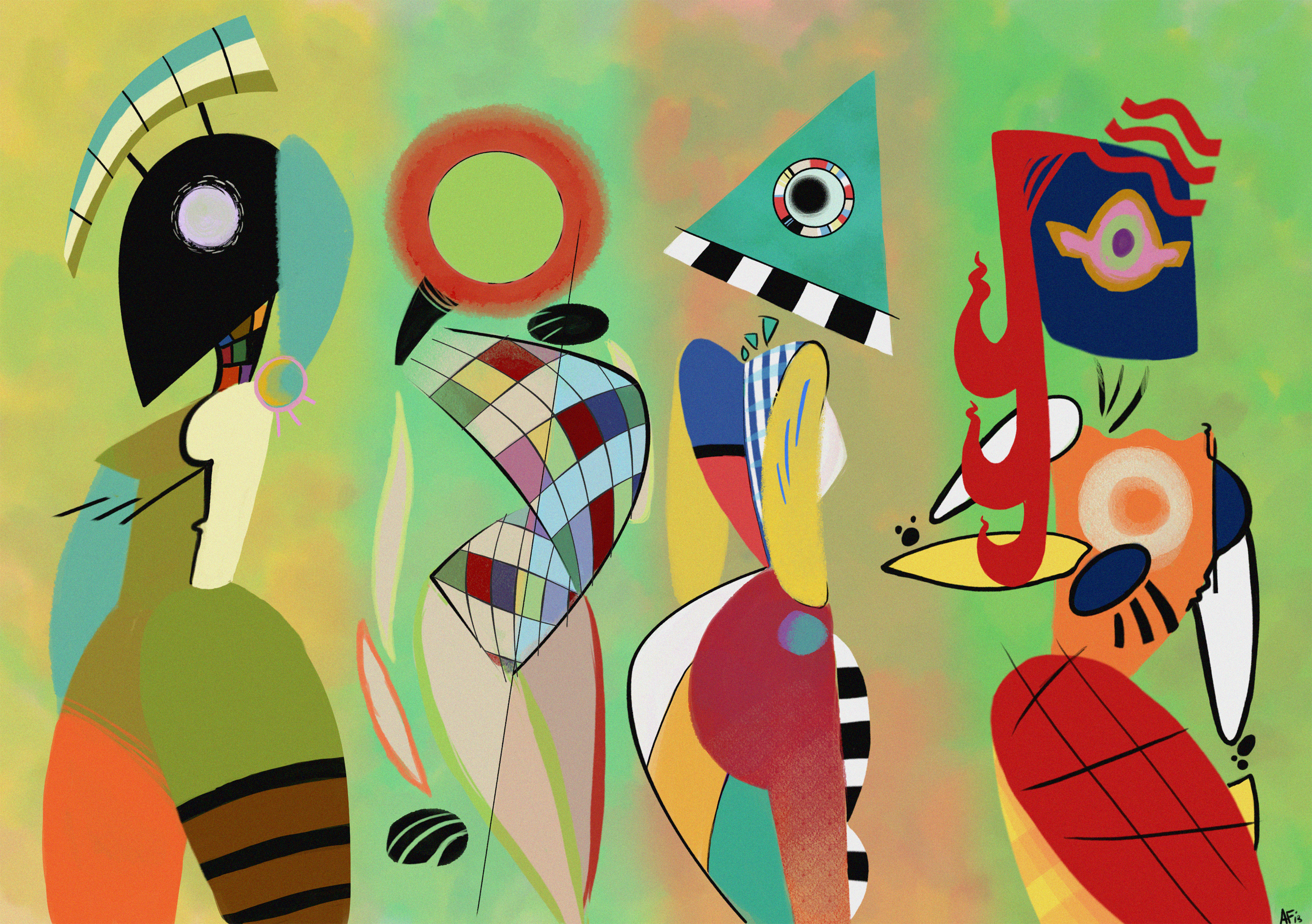 Watch
So my friend invited me to do a piece for a show (Amplified Cactus Salon) and the theme was abstract/non-objective artists. I was given Wassily Kandinsky and I decided to have some fun with it

I thought it would be cool to do some ladies, because I'm predictable. Each lady was based on one image I found that I used as a starting point/reference

Which one is your favorite?