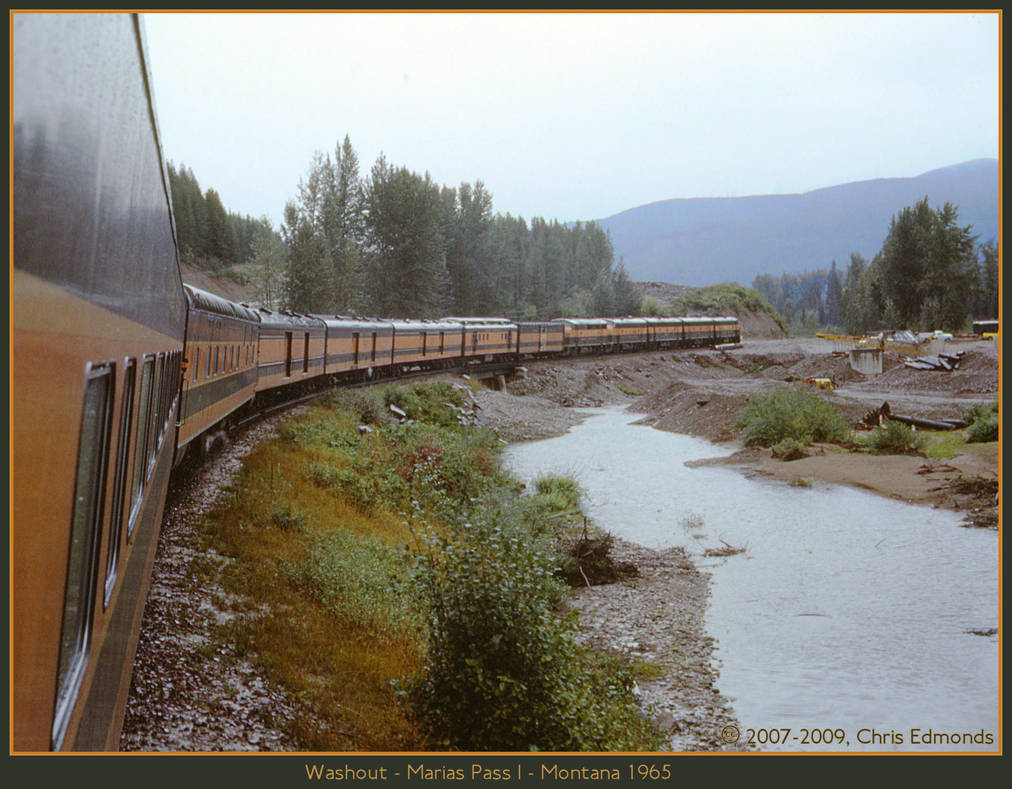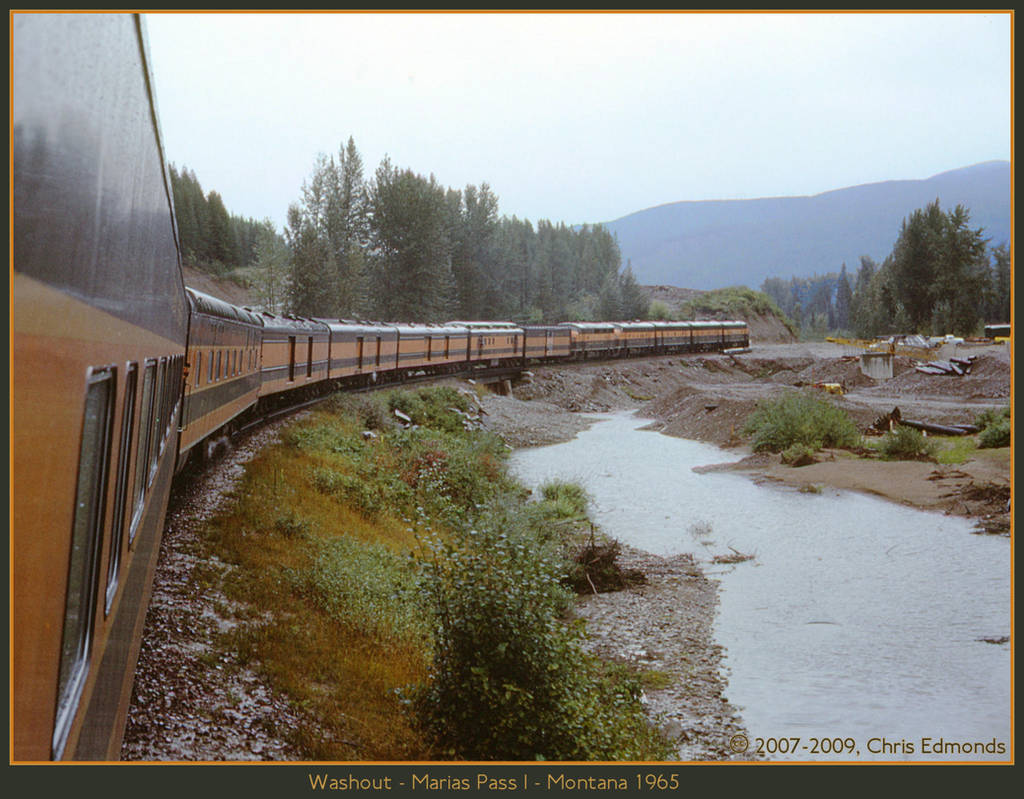 This is a companion photo to the station shot at
East Glacier
.
Here I'm riding GN's Western Star up the east side of Marias Pass in the rain. It's September 1965 and there is a construction crew working on replacing a bridge washed out in the Spring snowmelt.
Look at the old heavyweight clerestory style RPO car... second back from the engines.
I've always wanted to try and find this and a few other spots I have pictures of in MSTS and take a screen shot.

wow

Reply

Doggone full time jobs will get you every time.

Reminds me of Under Siege 2: Dark Territory. Do you know where that was filmed? Is there really that long of a section where trains can't communicate? Probably not any more, but at one time maybe.
Reply

Holy moly, that's a lot of locos for a passenger train! Were they worried about breakdowns or something? Or just a power move?

Reply

They are climbing the hill to the Continental Divide Patrick... sharp curves and steep grades.
Reply

Might you know which sleeper is just ahead of your car? It looks like it might be a 7-1-4-3 "River" series ...

Thanks,

* JB *
Reply

GOTTA LOVE GN!!!

Would you happen to have shots that include GN car names after 1968? Or BN passenger cars? I'm trying to nail down what cars made it into Big Sky Blue, what cars were still in Empire Builder at the time of merger, and what cars made it into Cascade Green before Amtrak came along.
Reply

Nope. Sorry. 1968 was my peak year for RR pix. Got a full time job after that with squat for vacation.
Reply