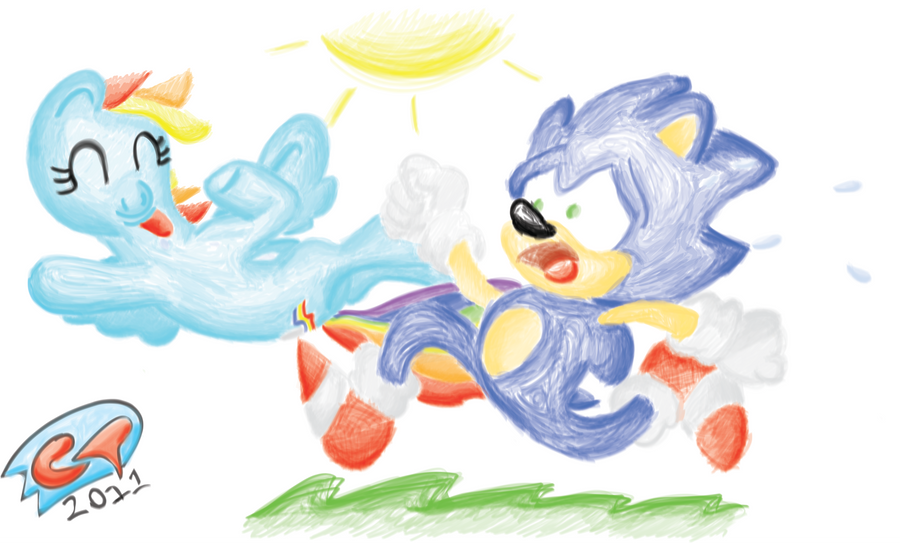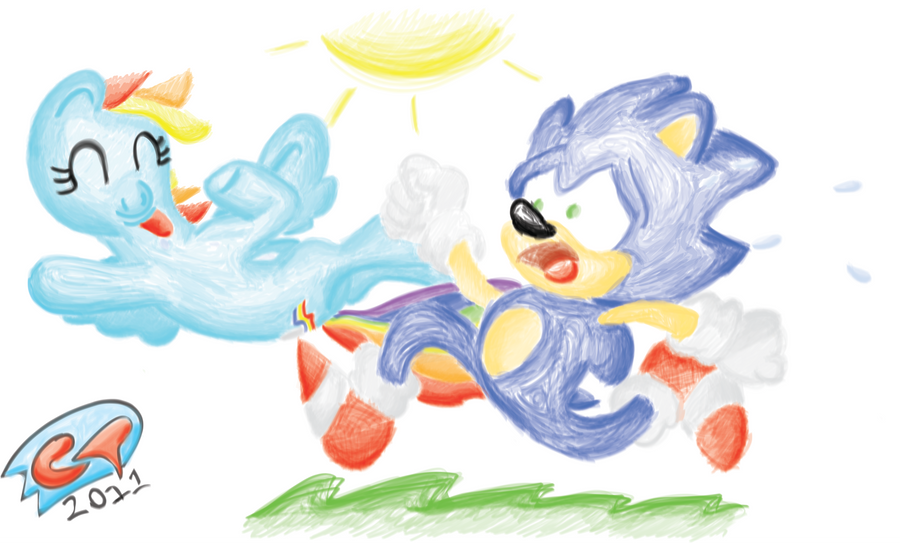 A piece of work that took a better part of my evenings for a week. About 8 hours...
For those of you who know me via the Internets, you probably already knew.

I wanted to try something different than what I usually do (Ex. Drawing & Coloring on paper.) So I sketched it out on paper and sent it into the digital realm. From there, I Live Traced the image in Illustrator (This was to bolden the lines so they were easier to see) Once that was done, I rasterized it.
From there, I set the pen size to 0.25 and selected the last brush definition. I also set the opacity to 0.20. After that, it was just a lot of line strokes. The darker the area, the more strokes needed. I knew it was gonna be a time consuming effort, and I knew that my computer would come to a crawl by the end. But hey, I had fun doing it!

The actual meaning behind the picture..? Not much, really. Crossovers between these two are pretty common, and the thought process behind it was really just "Why don't I take a crack at it?" So... Ya. I think that's all I wanna say.
Hope you enjoy!
Edit: This piece got declined by the MLP:FiM Group.... Ouch.
Remind me next time to just use solid colors and thick outlines and to do it in less than an hour instead of spending 8 to 10 hours trying to be creative and going for this apparently appalling brush look.