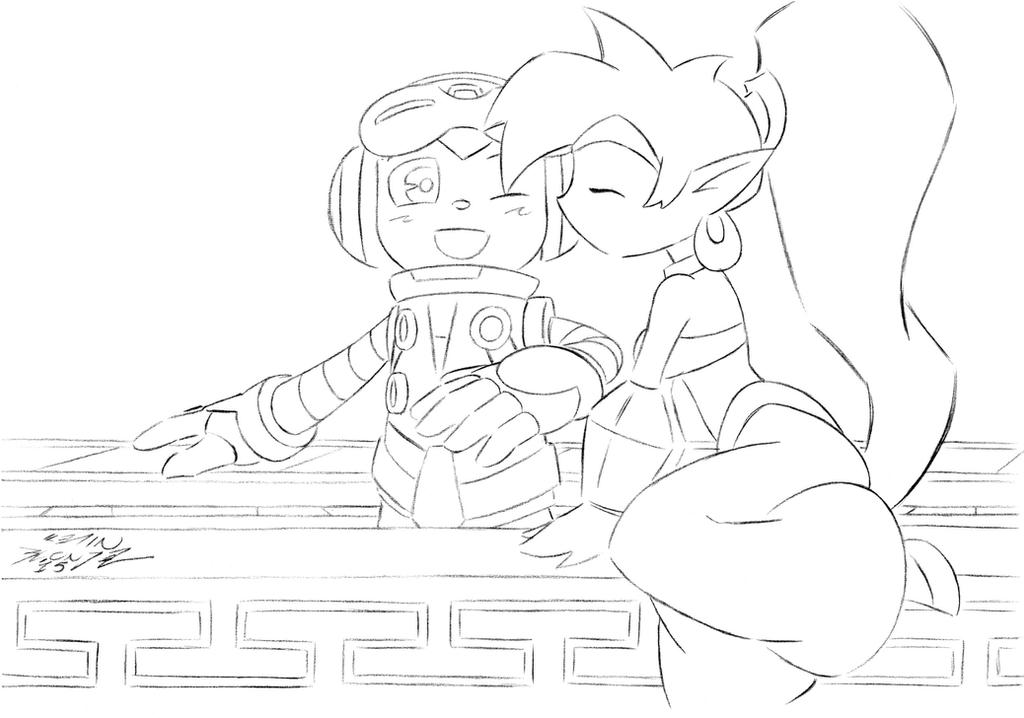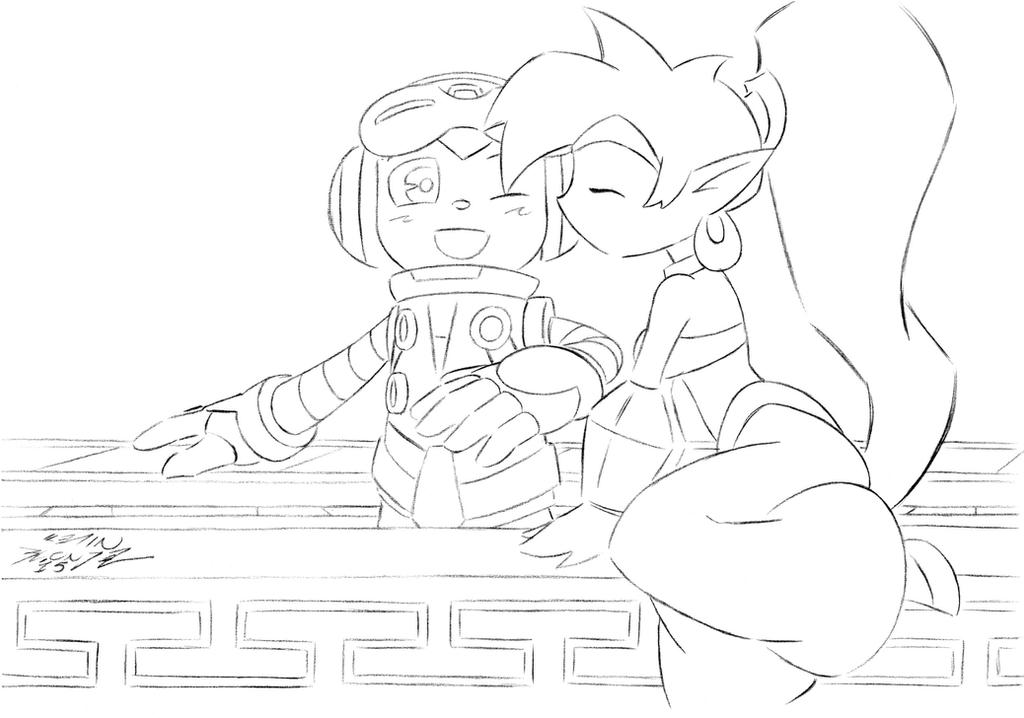 Watch
I drew this while watching SGDQ few weeks ago.
Drew the original sketch during the FPS/PC block and finished it during 'Castlevania II: Simon's Quest'.
I wanted to pencil something like this since I saw the artworks featuring the two characters together when the Kickstarter campaigns were successful.
Had a chance to play 'Mighty No. 9' at the 'Paris Japan Expo 2015' this July and I can't wait to see the final product.
Never played a Shantae game however, but I watched many speedruns and they seem pretty fun too.
Also, some of my favorite composers are working for these titles -- Takashi Tateishi and Jake Kaufman.

Hope this will help you wait for these games!
Mighty No. 9 © Comcept
Shantae © WayForward