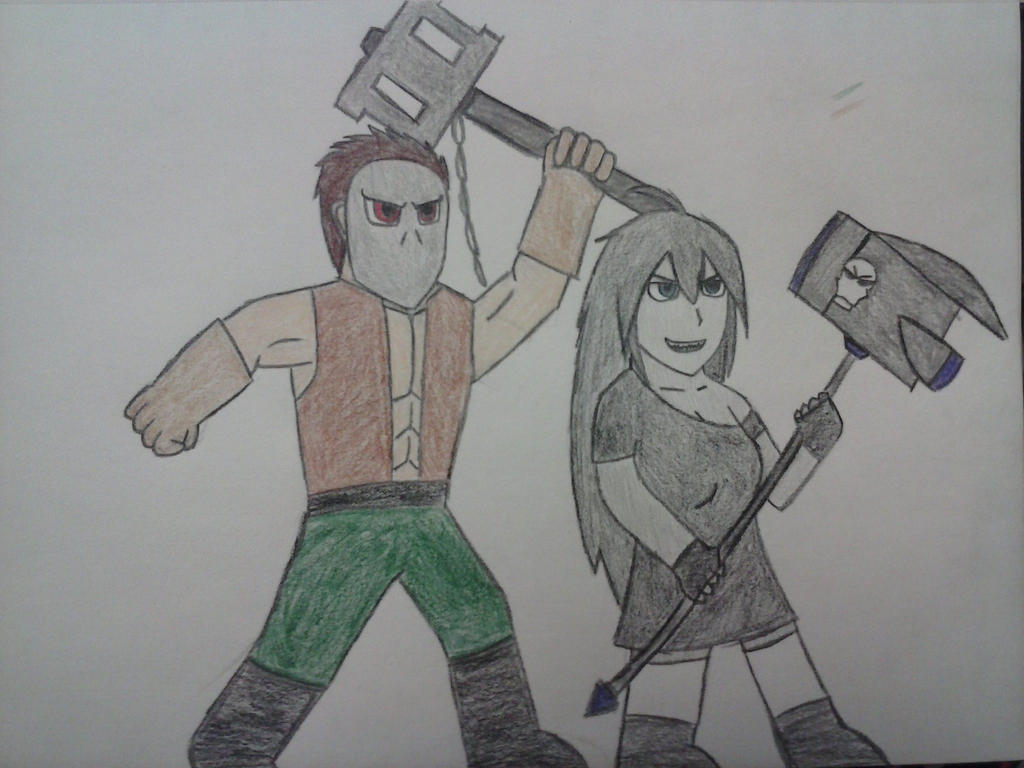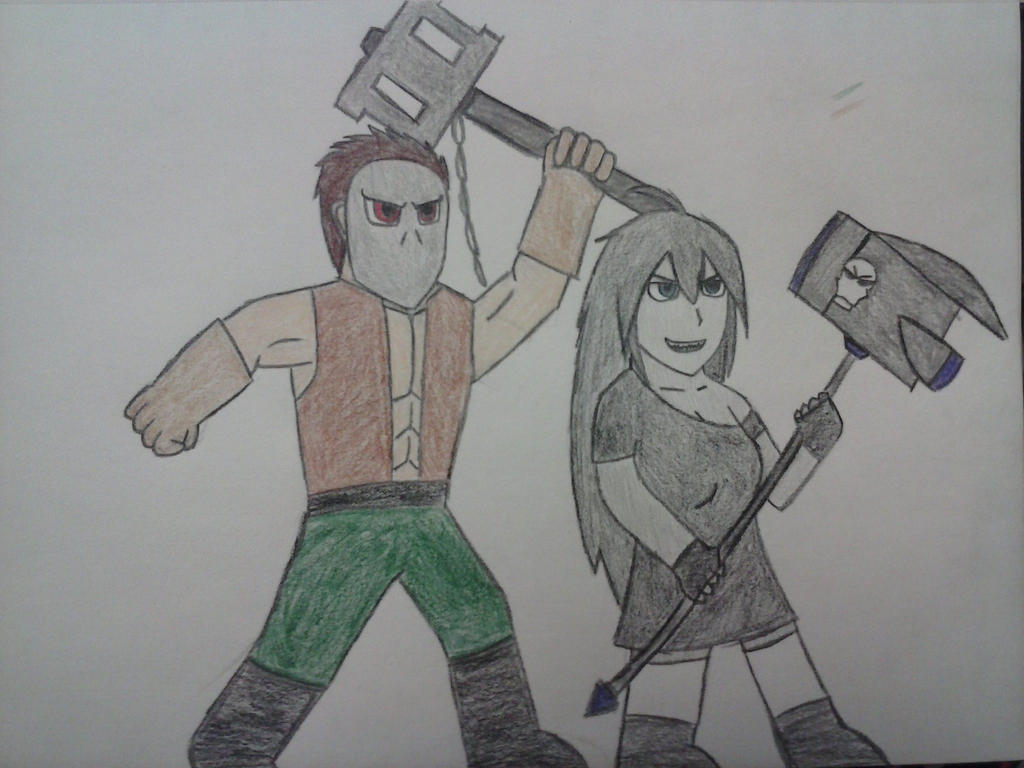 Watch
Starring Sergei Kalashnikov, the Soviet Experiment from Super Soldier program, Project Dynamo, and Torik, The Killer with the Rocket-Powered Hammer.
Torik belongs to

I got the idea to do this after doing a little RP with him involving these two. I remember in the RP Torik kept staring at Sergei's hands XD Hope you like it.
Now the big question: Who is better with their weapon? Torik with her rocket-hammer or Sergei with his inhuman strength?

Heh... Pretty good.

Reply

Sergei looks funny small like this. If i knew how to remodeling stuff, i would make Sergei in Fallout using the Super Mutants as a template and make his hammer as a unique rebar club.
Reply

Ever tries to gesture draw? Where you look at a picture and bit by bit, trace it by gesture?
Reply

That's kinda what i do with my other drawings, i look at something as reference. Not trace, i still do freehand.
Reply

HA!! A freehander, eh? Me too!
Reply

Yay!

I don't like the idea of tracing. I like to try and recreate the pose i reference myself. If i can't, then i don't do it.
Reply

Awwye : D And right about now im ready to smash in some heads too so id like a hammer like that too ID
Reply

omg u just gave me an idea for my next drawing.
Reply

Reply