And yes that means they are officially open again now weee I want to save up money for college/moving out so yea c:
I will draw animals, creatures, anthros. I can draw humans too but I tend to be picky about them.
I'll draw anything but extreme porn, I'm totally okay with nudity or suggestive themes, but porn is a no for me right now.
I'm in summer break right now so commissions shouldn't take too long to do, but be aware that I do have a job so don't expect it to be done in a day (it can happens, but I guarantee nothing)

PRICES

everything is in USD
Lineart - 5$
img585.imageshack.us/img585/56…
imageshack.us/a/img534/7288/tr…
imageshack.us/a/img833/8187/ko…
Flat colours - 7$ to 10$ depending on if the character has crazy markings or not
img560.imageshack.us/img560/10…
imageshack.us/a/img849/5994/ou…
Full colours, either cell shading or gradiant shading - 15$-20$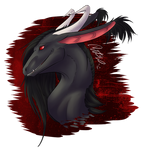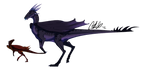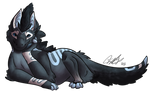 Simple backgrounds (flat colours or texture, like in the fully colored headshot exemple) are free, fully drawn bg like that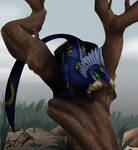 are 5$ to 15$ extra, depending on what you what (a sky would be cheaper than a full scenery)
Those prices work for headshots, waist-up, fullbody drawings, headshots only have more detailed faces usually and can come a bit cheaper than fullbody drawings.
Every extra character is a 25% extra, for a maximum of 4 characters per drawings (if you really want more, note me and we'll talk about it)
You can pay me in points, 1$ USD = 100 points

Make a journal promoting my commissions and get 25% off on anything you wish

If you have any question just comment here or note me