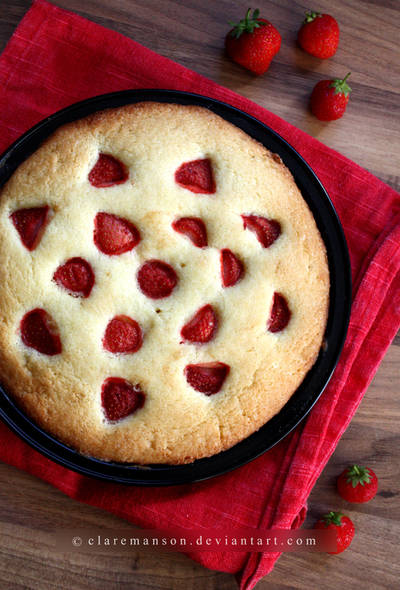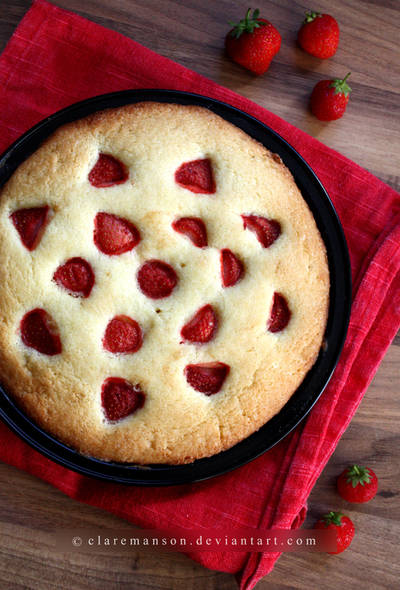 Watch
A wonderfully moist gluten free sponge baked with fresh strawberries inside. Lovely served warm or cold as is or with homemade strawberry sauce, cream, a drizzle of melted white chocolate or ice cream.
I enjoyed this cake so much, I made two more the next day with normal flour for my kids, friends and family with added raspberries my kids got when they went fruit picking the previous day.
TIP: When baking cakes with added fruit, you will have to add at least 5-10 extra minutes cooking time as all the juices from the fruit when baking releases making the cake longer to bake.
Flour your fruit before adding to the mixture to help prevent them sinking to the bottom as will making sure you don't add huge pieces of fruit, chop them up a bit (these strawberries were sliced in half)
For W.I.Ps and other updates you can also check out my facebook page
www.facebook.com/claremanson