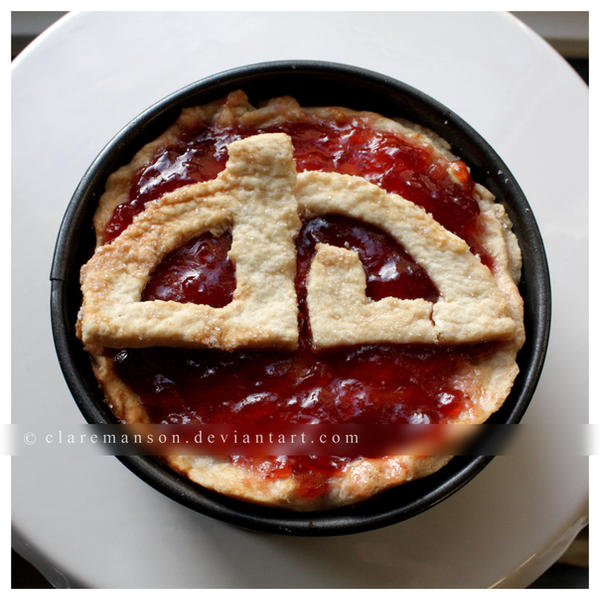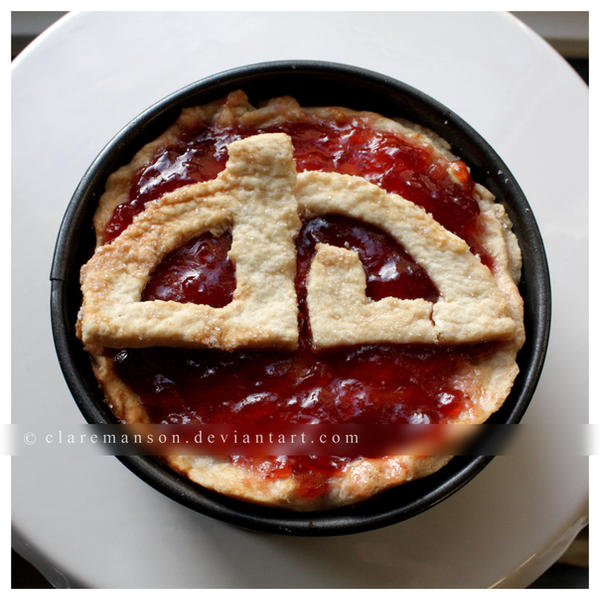 Watch
Happy New Year and thank you to everyone at DA for all the inspiration, tips and advice i have received over the years and in particular over the past year since i really got into baking, photography and polymer clay making, i love you all and would not have come so far without you all

strawberry conserve and custard tart. I have been asked a few times why i made it red and not green, well a few reasons really. Firstly i am new to piping frosting so did not want to ruin it. Secondly i thought red would stand out better. Thirdly, my kids were going to eat it so i did not want to add too much sugar to it as a sugar high 4 year old and almost 2 year old is not so fun to deal with

As for the design, I don't have a printer so could not print off a stencil for this which would have been so handy. Instead i had to shape it by hand with a very sharp knife using the poster tube i received from deviantart (i bought a print for a friends christmas present) that has the DA symbol on as a reference.
Oh and thank you DA for completely embarrassing me by posting this on both Facebook and Twitter! not used to all the attention!

food gallery
[link]
my recipes including oreo truffles, cake balls, mini apple crumbles, pizza, honey and ginger cheesecake, trifle, cake and cookies
[link]
my Etsy store
[link]
Thanks to

for the bad pun name

i salute you for your quick thinking sir!
EDIT: I never thought i would be saying this but thank you for the DD! and thanks for all the lovely comments, i do read them all and i really do appreciate all your feedback more than you know, i feel very honored

Daily Deviation
Given 2012-01-05