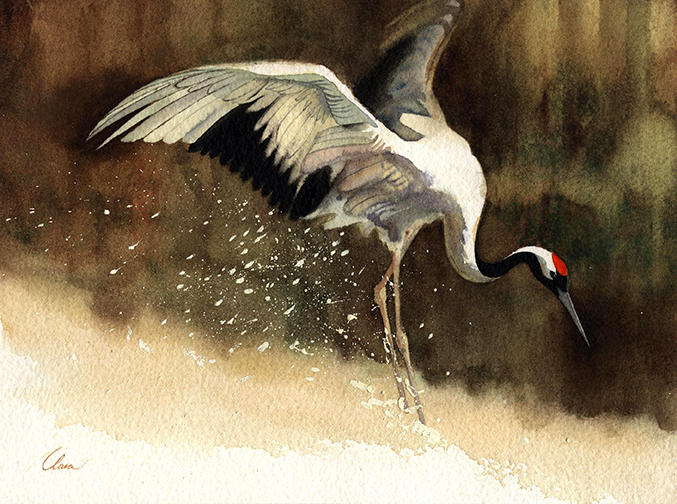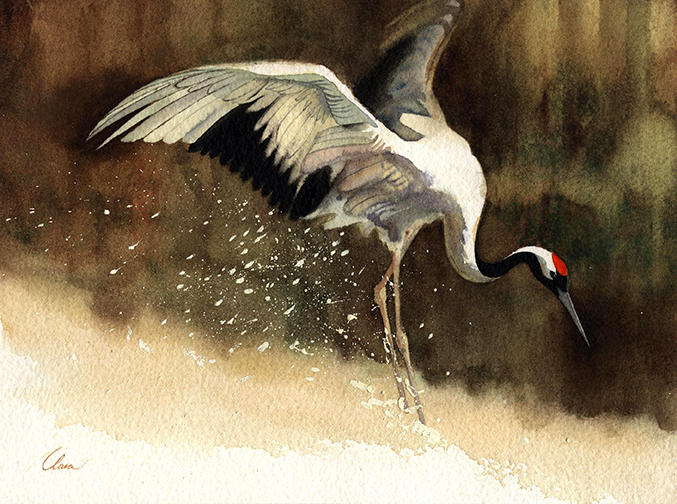 Watch

Lovely work! Birds are one of my favorite things to photograph.
Reply

This is fantastic, love the energy.
Reply

Elegant and graceful. Beautiful colours.
Reply

Beautiful form, lovely pose. I especially love the way you painted the wings.
Reply

Reply

As a thumbnail, this looks like a photograph. Beautiful work x
Reply

You did a perfect job in capturing the right energy there, a difficult combination between movement and non-movement, a fragment of the landing-phase. Beautiful colours that reinforce each other and create the right balance. And above all: you captured the beauty and elegance of a crane, really well done!
Reply