Gallery
|
Store
|
The Graveyard
|
CJsSketches
|
LJ
|
Website
Erm, yes. The spelling is intentional.
Journal Dividers
Well, I decided to make my little dividers available for use on dA. I had wanted to upload these earlier, but there were some logistical snafus I had to work out, which I won't go into (because it's boring

).
A little explanation about the different versions. The dividers come in three file types: GIFs, JPEGs and PNGs. There are three different file types depending on what you decide is best for you.
Here's a quick breakdown:
PNGs
Pros
:
This original version will work the best with deviant skins due to transparency.
Available in three colors (dA Green, Shiny Black and Sparkly Silver).
Cons
:
The transparency may not display correctly on Internet Explorer, the primary browser of choice (for whatever reason that may be).
The dividers are significantly larger in file size than the GIF and JPEG versions.
Just for the record, I use the PNG versions.
GIFs
Pros
:
Will display correctly on all browsers (hopefully).
Smaller file size than the PNG version.
Cons
:
The dividers do not look as good as the original PNGs due to GIF color indexing (reduction of all colors to 256 total).
No shadow under the main divider.
Only available in two colors (dA Green and Shiny Black).
JPEGs
Pros
:
Will display correctly on all browsers because these dividers do not contain any trasparent elements.
Available in three colors (dA Green, Shiny Black and Sparkly Silver).
Shadow is retained under the main divider.
Smaller file size than the original PNGs.
Cons
:
The dividers have a background layer matching the journal which Will only display correctly on the current default dA skin
Basic dividers
:
Artist Feature, Artist Spotlight, Clubs, Favourites, Featured Favorites, Featured Selections, Friends, Friends & Clubs, Gallery, Highlights, Journal, Links, Quote, Quotes, Quote of the Day, Quote of the Week, Quote of the Month, Resources, Stamps, Stamp Collection
Category dividers
:
Artisan Crafts, Digital Art, Downloads, Fractals, Photography, Selected Works, Skins, Styles, Themes, Traditional Art, Wallpapers
GIFs and JPEGs are available in full packs. PNGs are divided into Basic and Category packs due to the file size.
So, that's the rundown of the different versions. I'm partial to PNGs, because, well, I just like PNGs and true transparency and I haven't had much trouble with them displaying incorrectly as of late.
Hopefully, no one will have much difficulty figuring out how to display the dividers in journals. First off,
you must be a subscriber to use these dividers
. Second,
you need to upload the images to an image hoster such as Photo Bucket or ImageShack for the dividers to work
.
Since I don't have a stable access to internet at the moment, I won't be around to help anyone through the process of making the dividers work in journals. I
have
included a brief how-to in the
readme
file, so make sure to review that. Displaying images on the web is a very common topic and finding someone to help answer any problems which might arise should be fairly easy. And dA has an FAQ on the subject, too.


Tutorial Help
|
Apophysis Guides
|
Apo Flame Pack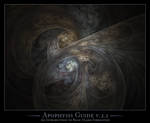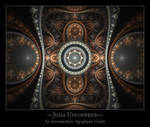 GIMP Tutorials
|
Skins & Blackbox Styles
Humourous & Odd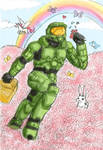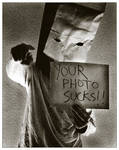 :thumb25668409:
:thumb33899945: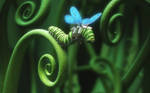 Drawings and Paintings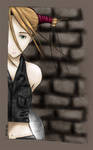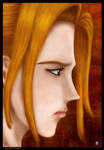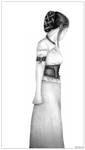 Fractal Work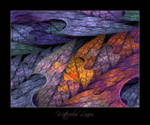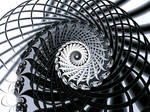 WHR Fanfiction
|
More WHR Fanfiction
|
Original Works
Gobbles & Poplar Spring Animal Sanctuary








:thumb31627367:



My two sons can vouch that the last one is not true...

Additional stamps on
Shoutboard
<a href="
www.last.fm/user/clairejones/?…
"deviantartfella">