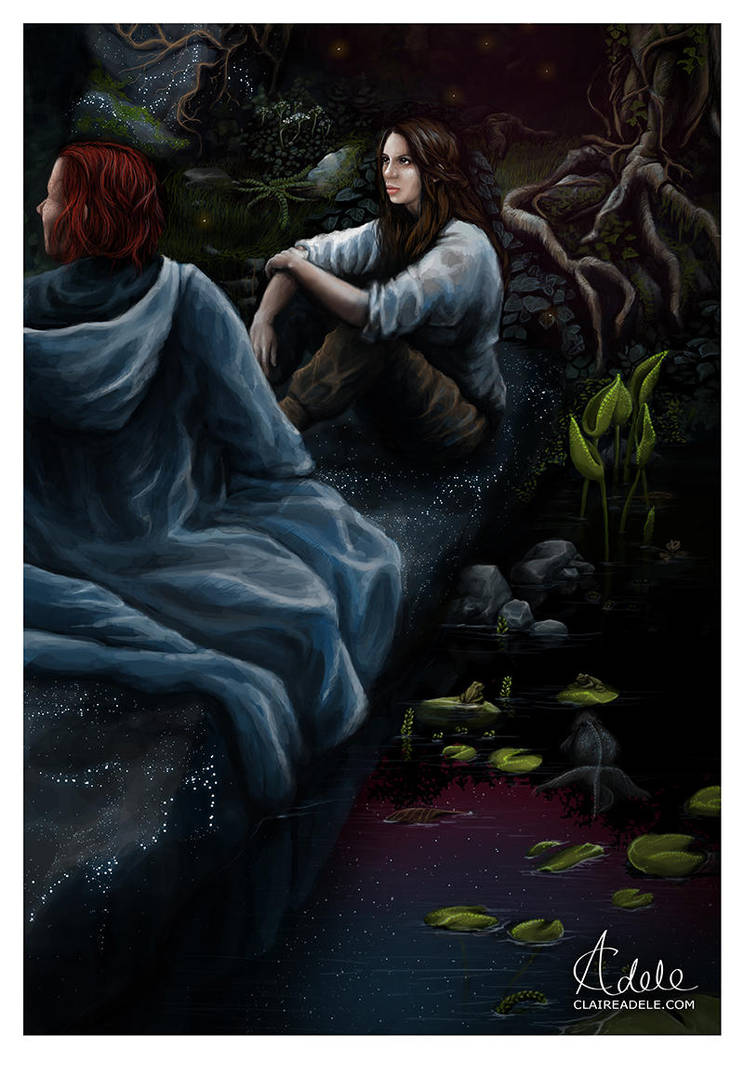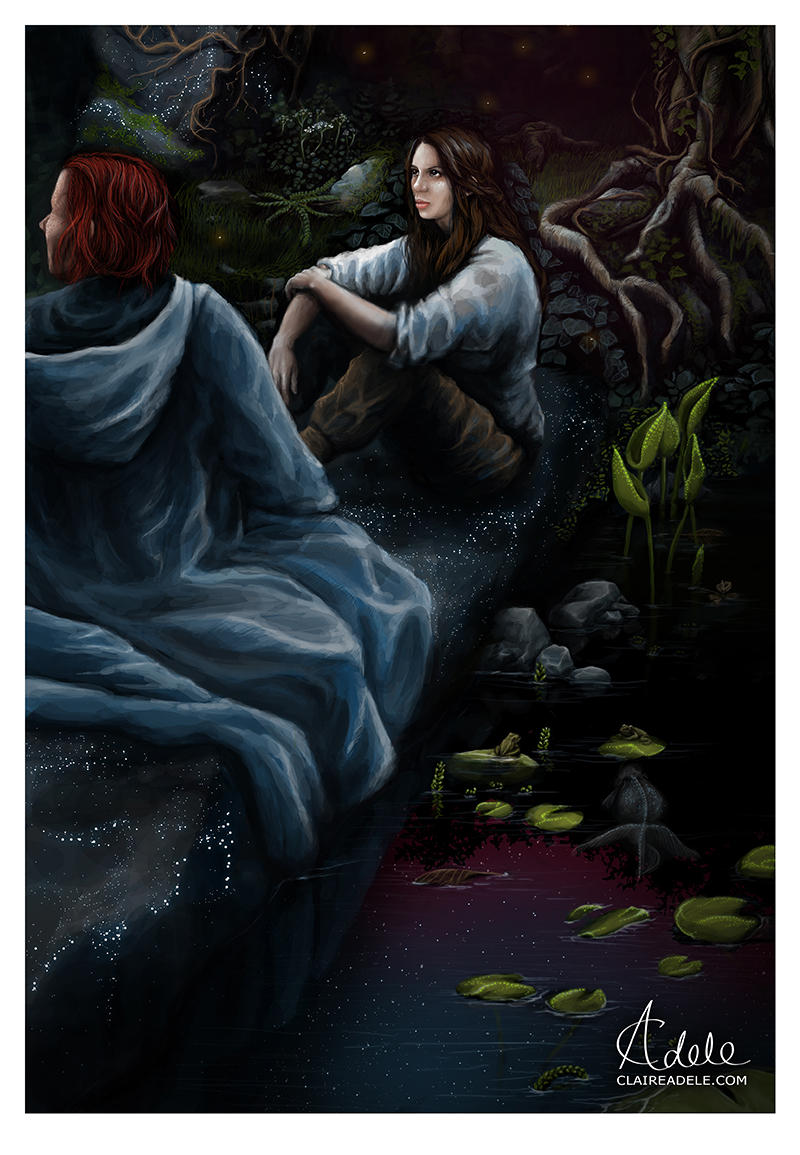 Kvothe and Denna from "The Name of the Wind" by Patrick Rothfuss. These books are absolutely beautiful hence why I wanted to illustrate it.

This was also part of a university life drawing module so I thought it would be a good chance to practice plants and stuff as I don't usually draw much apart from people.

*EDIT*
I have improved the pond, the anatomy and face of Denna and tweaked various other areas for the better. I am much happier with it now - it was embarassingly bad before, now I think I can live with it xD If you want to see the old horrible version it will be in scraps.