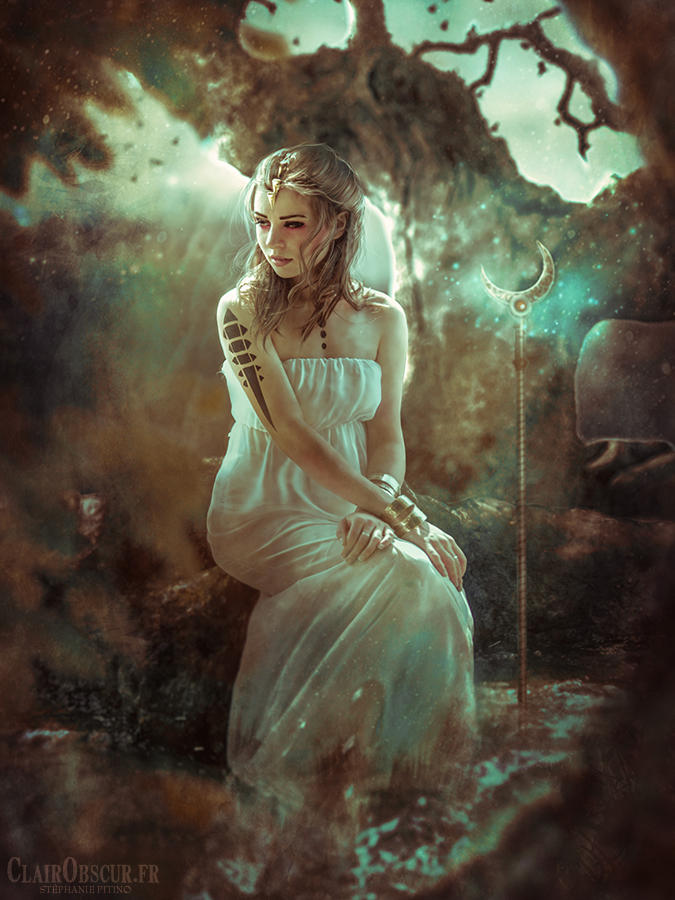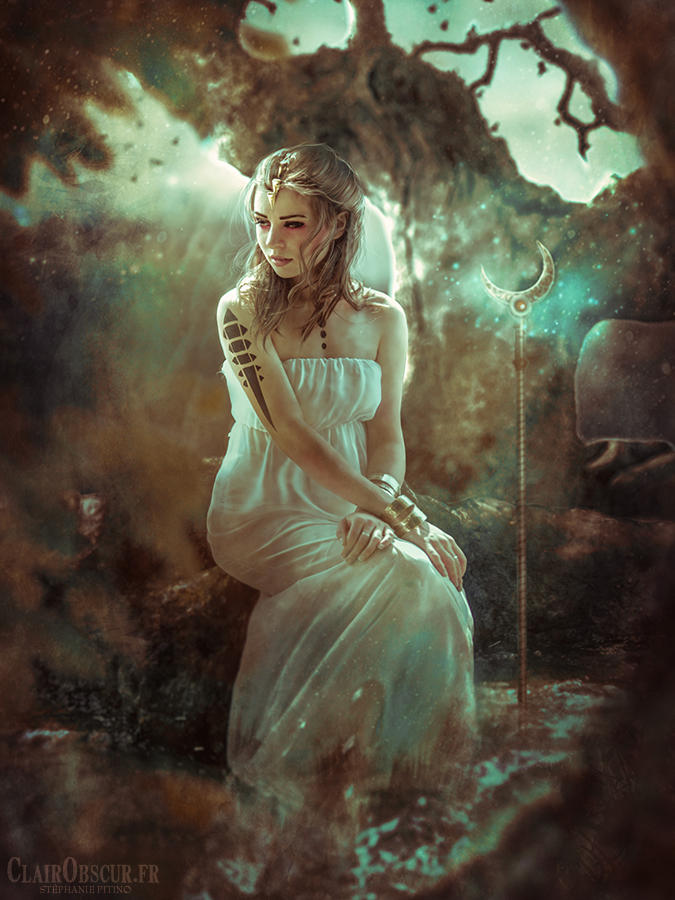 CALENDAR 2015 AVAILABLE NOW :
www.sp-design.info/shop/produc…
❛❛ Promises❜❜
Photography, photomanipulation & digital painting
Copyright ©
clair0bscur
Model : Yulia

www.ClairObscur.fr
Shop : www.sp-design.info/shop


Facebook Page
/
Site
/
Shop
/
Twitter



Copyright(C)2014 Stephanie Pitino
I believe I shall begin with the painting as a whole and get into the details as I go. The painting has a very powerful impact on the viewer because it is just so magically done. I say magically because of both the mystical subject matter depicted and the wonderful way the painting was designed: by this very talented artist who created it. For impact, it gets full marks because when I saw it here on DeviantArt I was instantly drawn to it, and that is the mark of a painting that has a powerful impact. The woman in the painting has a very realistic look to her, and that too had an impact because I noticed right away she was built normally and not too skinny, unlike many women in fantasy art that I have seen over the years. She has a pleasantly rounded face, and obvious curves, and that is quite a refreshing thing to see depicted in so detailed and graceful a fashion as this. Also, the dress she is wearing is elegant and I daresay something I myself would wear. As a matter of fact, I actually own several dresses in this style! So it is something a woman can relate to, not anything too far-out or overtly exotic. The colors are very well chosen! Especially for the background, with the rich greens and various earthy tones that really convince me I am seeing a deep forest in a magical fantasy world. Again, the magic comes into play, because those motes of light are so vivid and can be so many things… starlight, fireflies, faeries or sprites, anything the imagination wishes them to be. Myself, I see them simply as magical motes perhaps from some enchantment upon the woods themselves. And on that note, I must comment upon the design of that magical stuff! As a Wiccan myself, I noticed immediately the crescent moon design that is definitely realistic and something a priestess of a moon goddess, perhaps such as Diana would use in her magical workings. Full marks for originality in choosing a realistic and recognizable magical symbol such as this, and for the originality evident in the creation of those cool tattoos or body paint on the woman in the painting, those are cool but like everything else depicted here not over the top. The technique is excellent but not perfect, although close enough to perfection that a casual viewer won't notice certain things, but for me I found the difference between how clear and crisp and distinct the woman and her magical staff were and yet how nearly ethereal and somewhat blurred in places her surroundings were a tiny bit jarring, but this in no way detracts from the images impact, originality, or perfection as it is. Rather, in a way it is fitting since those woods could be considered a dream realm or a magical "other" plane or realm beyond ours. Something more mystical than one might at first assume. And that is actually a good thing, rather than a bad thing, though I did have to deduct some points from technique due to the difference mentioned earlier, which some might as noted consider jarring. Lastly, we come to vision. Vision-wise this painting achieves both the aim of the artist, to create a beautiful, magical work of fantasy art that fans of this genre will love and adore, as I definitely do… and it achieves the aim of the viewer when viewing such art, to escape however briefly into the beautiful and magical world presented in the artwork, and this image really does draw one in well. I love this painting, was very happy to favorite it, and this concludes my fair and balanced critique of the image and all its' details. I know it was long, but there is a lot to consider when writing a critique on a work of this magnitude. I would easily recommend this art to any fan of fantasy or magical and mystical artwork.
The Artist thought this was FAIR
7 out of 7 deviants thought this was fair.