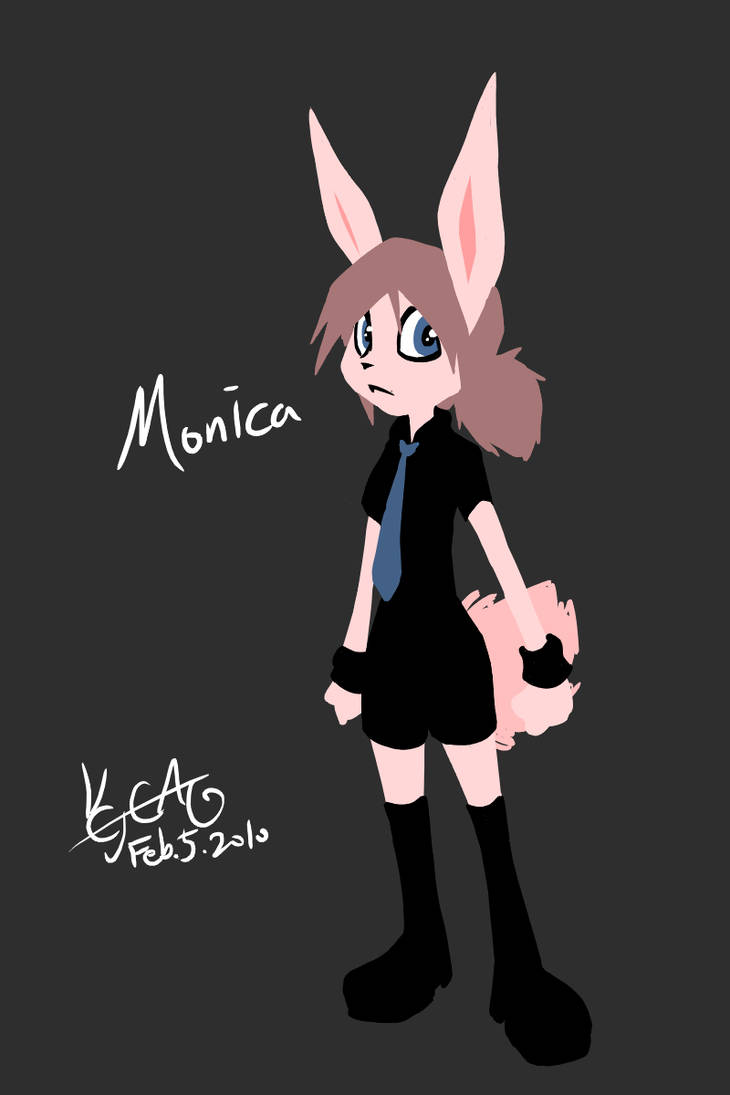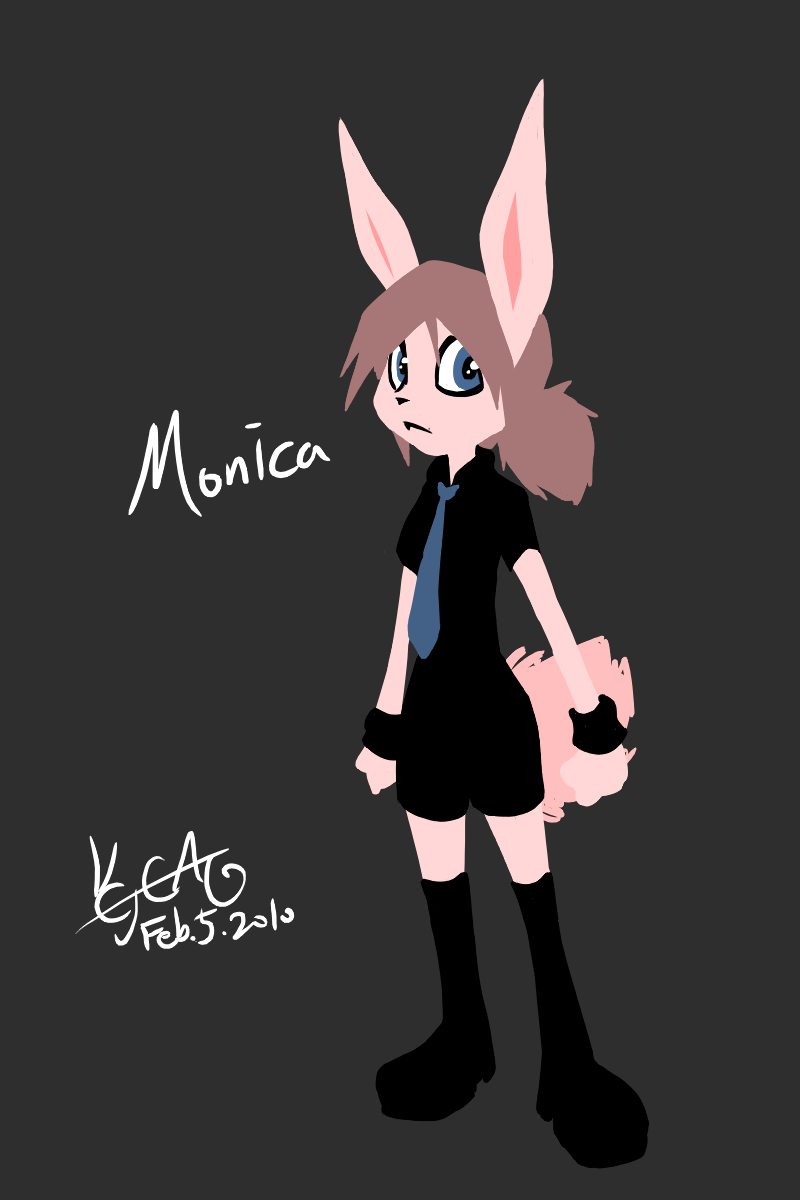 Game character ref for my upcoming game design contest entry.

Monica (c) me

I liked this style ever since I saw Beth by Jay Naylor

Will you tell us about your design idea?
Reply

The theme for the contest is "escape". I'm designing a 2D platformer, where Monica is chased by a monster, having no attack ability and the only choice left is to run. I'm also in charge of developing the core game engine.
Reply

Sounds sort of Mirrors Edge like.
How does this work? You onle send in a design idea for a game and get rated for that?
Reply