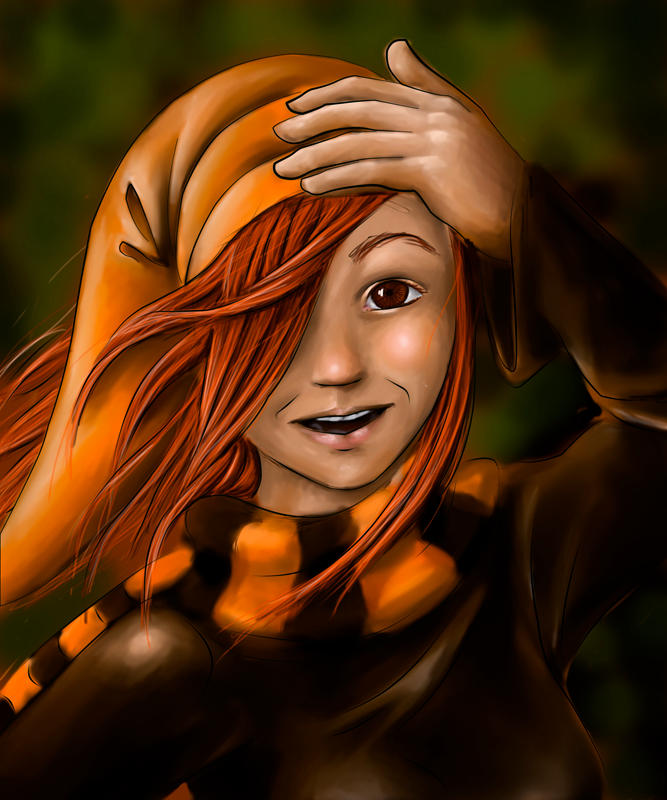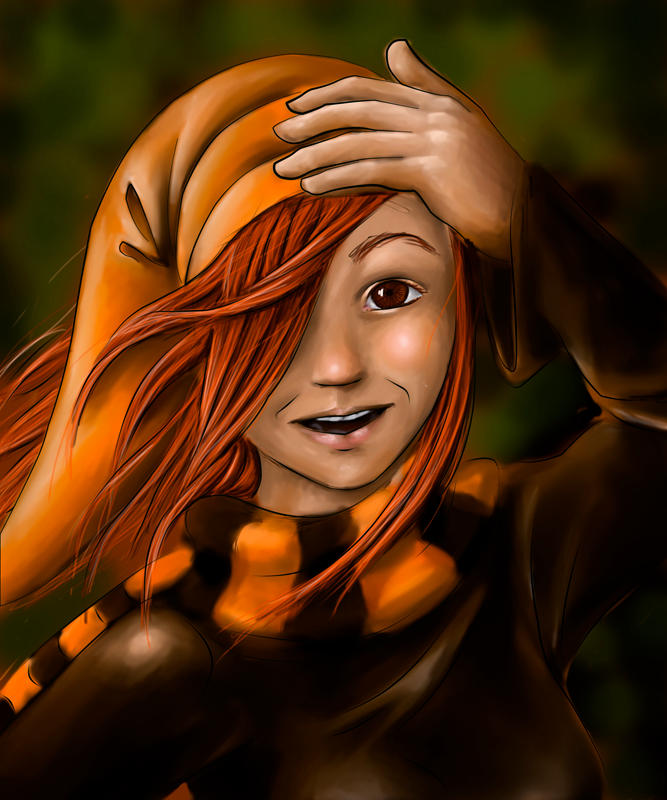 Watch
Ironically enough, this is uploaded on the only day in weeks where there is no wind here. I bet nature was out to get me.
I needed to do a cheery pic, I wanted to do something different, and I've wanted to be able to paint anime for a long, long time. But every time the realism has taken me. Now, however, I think it's okay.
Soo... a smiley pic from me, finally, to cheer myself up and show myself that art is still fun. Some mistakes, like the thickness of the hand (hid some of it with the lineart) and so on, and the fact that it looks like she's checking whether she's got a fever, or has a headache, instead of actually holding her cap in place. Since it's soon Halloween, and I've really taken a liking to orange and black, it became a halloween portrait. Slightly rushed some of it. Everything except background and lineart made in Painter 8, with my beloved airbrush and blender tools. Lineart added with the pen tool (with pressure sensivity) in Photoshop CS2, along with the background, if I can call it that. The hair was better before the lineart, though - apparently my style for drawing hair doesn't go along well with such lineart.
I'm not gonna turn into a full-fledged anime artist, but it feels good to do some of them as well. Hope you like!

Edit:
Damn it, the colours came out wrong again. It might be photoshop ruining them again, it tend to do that even though the preview-thing shows it fine. It's supposed to have higher contrast and be a bit darker, I'll try to fix it...